New NISMO off-roading accessories add capability to Nissan Frontier, Titan, Xterra
Oct 6, 2020, 9:49 am
Photo courtesy of Nissan North America
NISMO Performance is usually associated with high-performance Nissan cars, like the GT-R. The automaker has announced a new lineup of NISMO performance parts exclusively for the 2020 Nissan Frontier that will enhance the truck's off-road prowess.
The parts list includes a new suspension kit, off-road bumper, off-road lighting, and off-road wheels. The NISMO off-road Performance Suspension Kit was developed in partnership with Bilstein and is specifically tuned to compensate for the additional weight larger overloading equipment such as camping gear and off-road tires, can add to a vehicle. The suspension's front and rear shocks allow for additional wheel travel while the rear shocks feature remote reservoir technology. It adds up to a 2-inch lift to the model's ride height.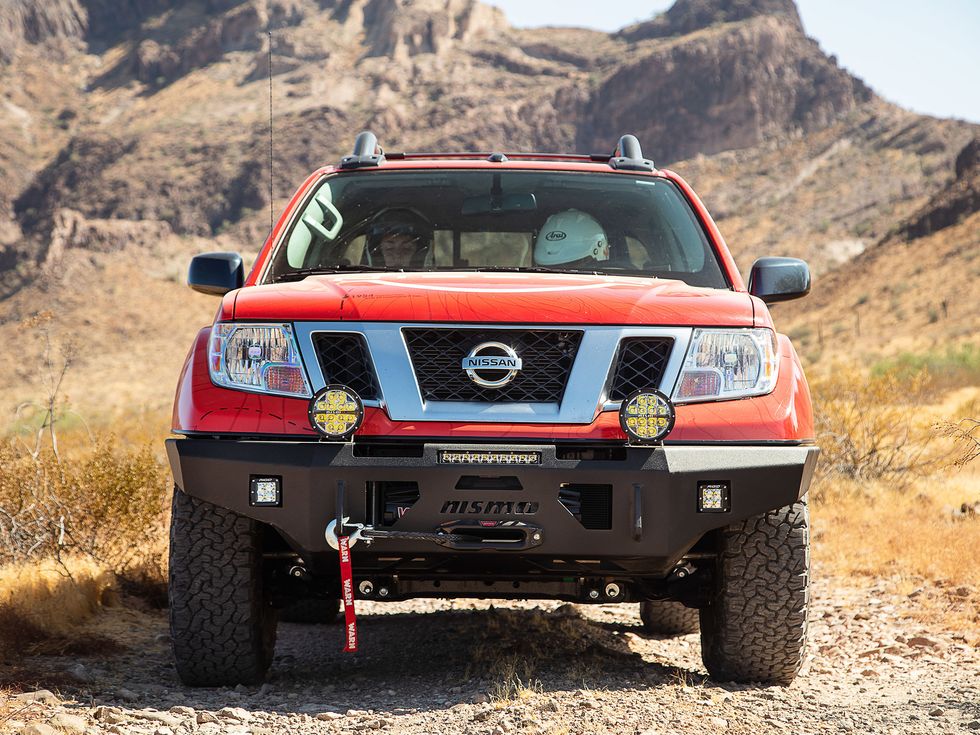 The new bumper is winch-capable.Photo courtesy of Nissan North America
The NISMO off-road Bumper is the first in a series of new off-road bumpers for Nissan trucks and SUVs. It's constructed of high-tensile steel and finished with a textured powered coat. It weighs just 105 pounds and features two attachment points for recovery shackles and accommodation for lights. The bumper is designed to be winch-capable.

A new line of LED off-road lighting has been designed in partnership with Rigid Industries. The NISMO off-road Lighting range will include a selection of round and square pot lamps and a variety of sizes of light bars with varying beam patterns. Initial housing will be set of 6-inch round driving lamps set in aluminum housings with white accent backlighting and an output of 8,600 lumens.
NISMO off-road wheels as custom designed and manufactured for NISMO. They're 17-inchers with a 6x114.3 bolt pattern and +30mm of backspacing. Their load rate is 1,950 pounds, which is above OEM spec. The wheels are finished in Axis Gray paint and have a NISMO center cap. They're designed and tested to SAE J2530 standards.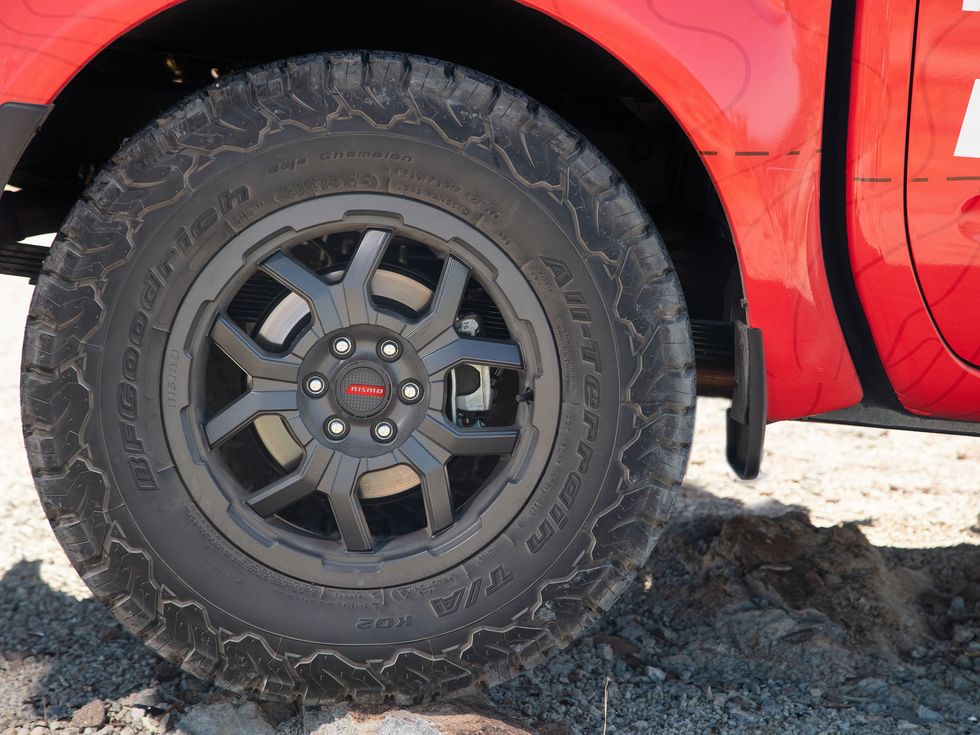 The new wheels measure 17-inches.Photo courtesy of Nissan North America
NISMO off-road parts will be available for the 2005-2020 model year Frontier, 2016-2021 model year TITAN and 2005-2015 model year Xterra later this fall, and will also be offered on the forthcoming, next-generation Frontier. Products will be available through Nissan dealers, select NISMO retailers or via NISMOparts.nissanusa.com.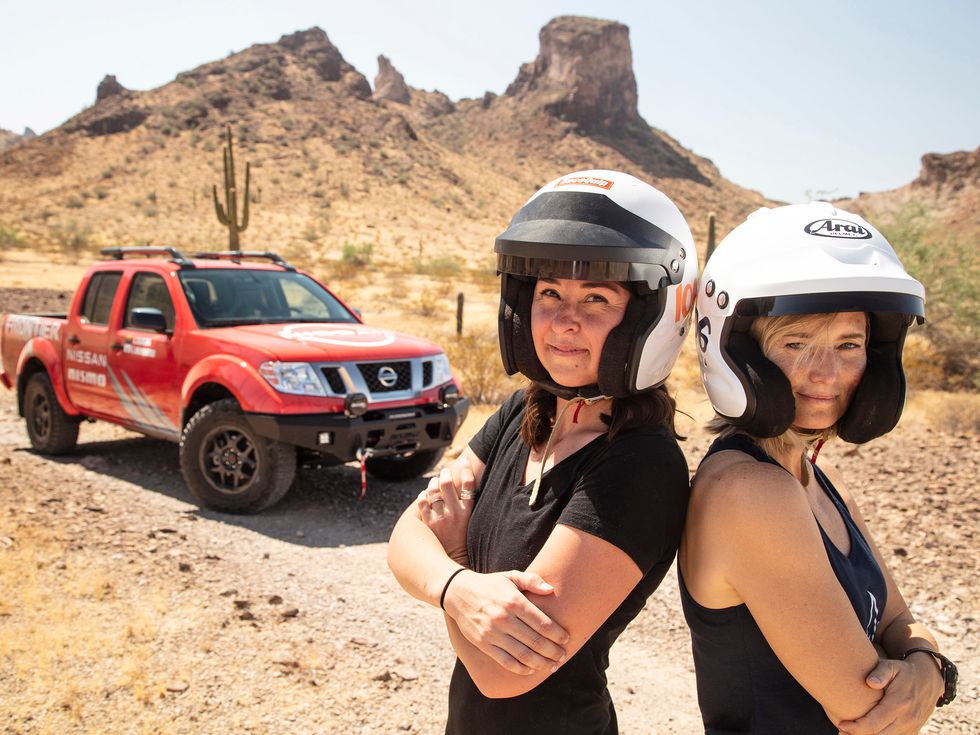 Team Wild Grace will pilot the Frontier in the Rebelle Rally.Photo courtesy of Nissan North America
The parts will first be tried out publicly at the Rebelle Rally this week. Nissan is fielding a truck piloted by Team Wild Grace. Team co-captains Sedona Blinson and Lyn Woodward have their sights set on first place. "We've taken the 2020 Frontier on a couple of trial runs, and it's been an absolute rock star," said Woodward. "I'm very excited about the extra power in the V6 – it's a solid truck, and that's what you need to compete out here. Our first goal is to always compete hard, but I don't see any reason why Sedona and I can't win it all this year."