Everything you need to know about Nissan Concierge
Jun 17, 2020, 7:44 pm
Photo courtesy of Nissan North America
Nissan Concierge is just like having your own personal assistant along for the ride. Certain Nissan cars, trucks, and SUVs are available with the service (more are on the way), which is accessed using the car's infotainment touch screen.
Scroll down to learn more about the service.
What is Nissan Concierge?
Think of NissanConnect as a better connection between you, your car, and your lifestyle. Nissan Concierge takes that a step further acting as a personal assistant.
How are NissanConnect and Nissan Concierge different?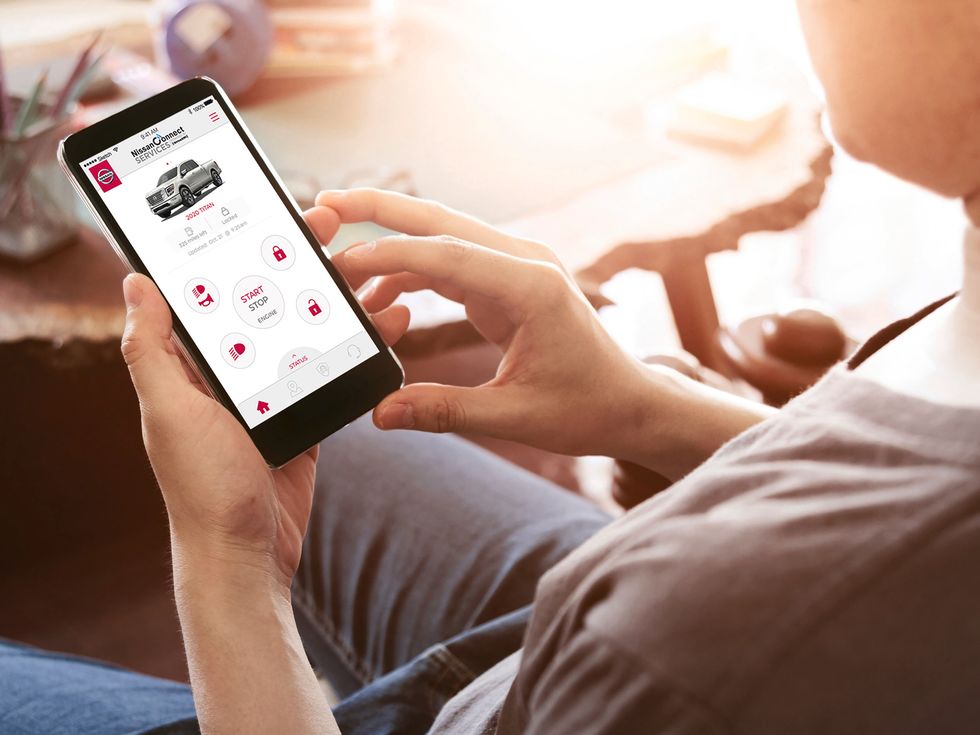 Photo courtesy of Nissan North America
NissanConnect can assist with remote starting your car, unlocking your doors, or checking to see how much fuel is left in the tank, among other services. Nissan Concierge goes further, giving you access to a truly
Nissan Concierge offers a variety of services.
Need someone to place a pizza, coffee, or burrito order? Looking for showtimes for a movie? Wondering what traffic is like on the highway? Need to plan a road trip route? Have a three-year old that keeps asking questions about life and you're sick of answering them? Nissan Concierge is there to help.
They can also do things you might not otherwise think of, like help with homework and suggest a good place to stop and use the restroom, and pay your bills.
Nissan has information on their website about the security features that are in place to keep your information secure.
You'll need to give them access.
If you want to spend money through your Nissan Concierge representative, you'll need to have them keep a credit card number on file. They'll use this to charge for purchases.
This also means that they'll need access to your accounts. If you want to order that Papa Johns pizza, they'll need your username and password.
There are limits to the system.
When you can't get a signal via your cell phone, your vehicle might also not be able to get a signal. Inclement weather, road hazards, and topography all play a role.
You won't always have to talk to someone.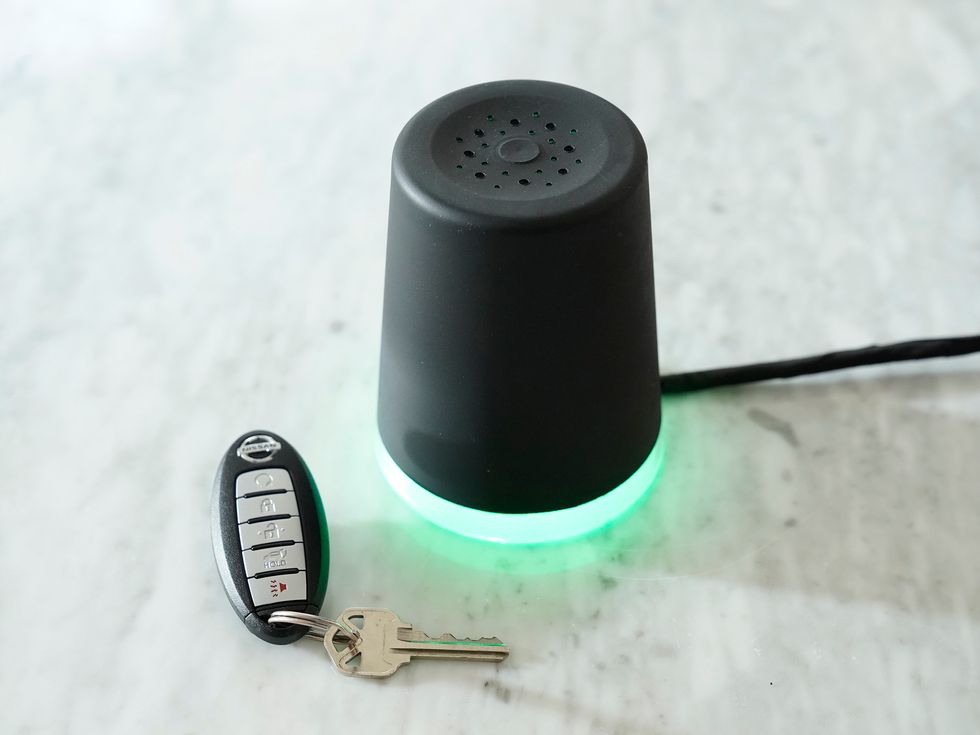 Photo courtesy of Nissan North America
There are multiple ways to take advantage of Nissan Concierge services that don't require talking on the phone. Texting, emailing, and using Amazon Alexa are just some of the ways. Scroll down to see more.
When you do need to talk to someone, there's a human ready to help.
Nissan Concierge isn't just a tech-heavy answering service. You'll connect with people that are there to help.
Some features rely on your car's telematics device to be in proper working order.
This means that your vehicle must be able to connect to a wireless network that is available, provide navigation map data, and have GPS satellite signal reception.
Some features rely on third-party vendors.
Nissan works with third-parties to deliver its NissanConnect Services. Some service providers may restrict or terminate parts of the service or activate additional parts of the service.
You might not be able to use all the features while driving.
Driving is inherently dangerous. With safety in mind, Nissan has restricted some services while the vehicle is in motion.
Here's the ways to access Nissan Concierge inside or outside your vehicle.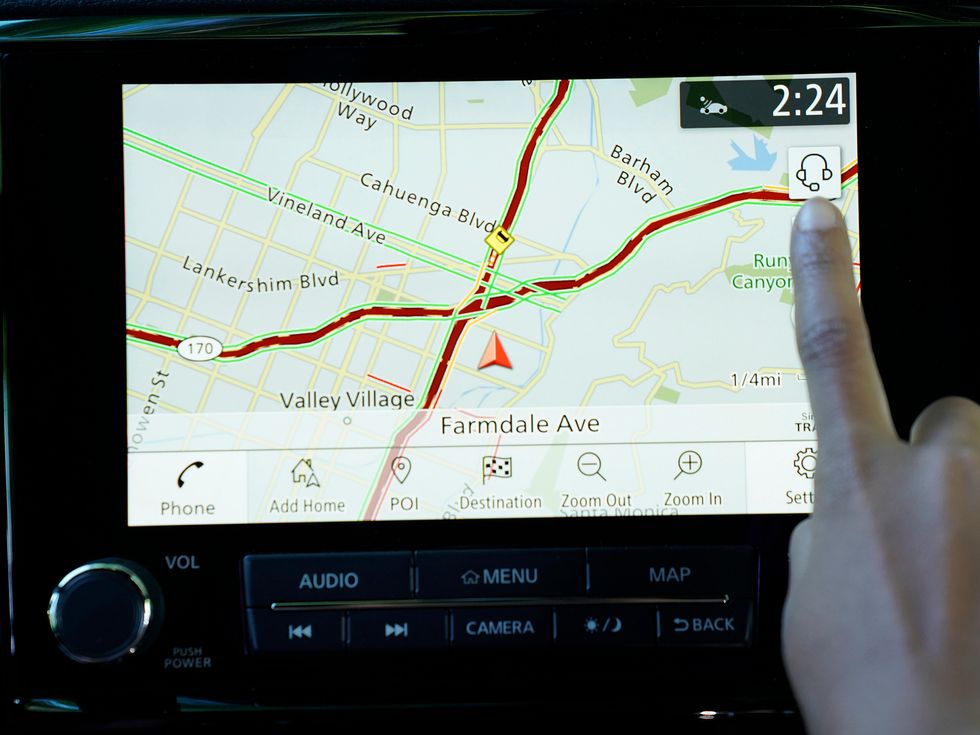 Photo courtesy of Nissan North America
Press the headset icon on the vehicle's display and say "Concierge".
Access the NissanConnect Services app on your smartphone
Use the NissanConnect Services Skill with Amazon Alexa or Action for the Google Assistant
Send a SMS Text: 88635
Call on your phone: (888) 717-1411
Email: requests@nissanconcierge.com
You'll need to verify your identity.
Nissan Concierge requires enrollment in NissanConnect Services. Once enrolled, your phone number and vehicle VIN will be used to verify your identity. Requests can be made from the phone number on file and do not require a username/password or PIN. Interactions may be recorded for quality and safety purposes.
You may be eligible for a free trial.
With the purchase of a new Nissan, you may become eligible for a trial of NissanConnect Services. When this occurs, owners will typically get a 1 GB or 30-day trial. During that time period, however, some feature availability may not be available and subject to a subscription.
To see if your vehicle is able to be equipped with NissanConnect Services, click here.
The monthly cost is less than the cost of a month of Netflix.
After your free trial is over, you can purchase Nissan Concierge services for less than the price of a month of Netflix every month.
There may be additional fees.
In addition to the monthly cost, there may be fees for installation, activation, or taxes. You'll want to check with your dealership before committing.
Wondering how your privacy and account security are protected?
The Nissan Legal Privacy Policy here details the legal specifics of information collection in plain terms.