10 million vehicles recalled for new, but same, Takata airbag issues
Jan 9, 2020, 7:08 pm
The latest round of Takata airbag recalls adds insult to injury. In a document issued by the National Highway Traffic Safety Administration (NHTSA), the government acknowledged that the latest round of recalls is for approximately 10 million vehicles that have already been recalled and allegedly repaired.
How does this happen? It has come to light that during the initial rounds of the recall Takata replaced the old, dangerous inflators with new versions of the same thing with the same design and chemistry. Yes, you read that right.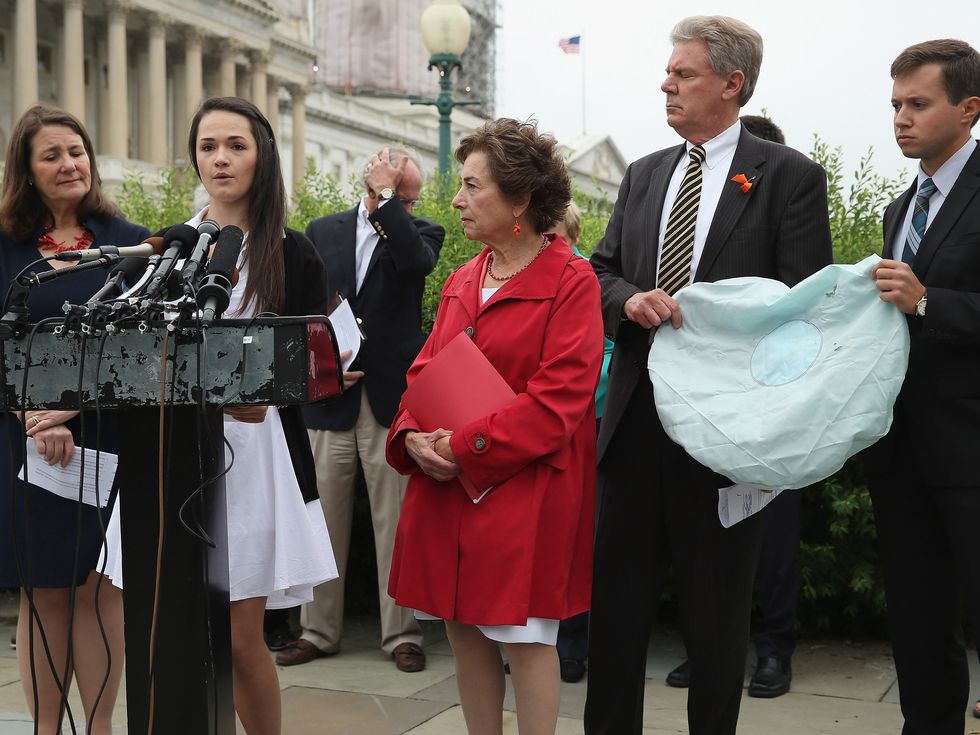 Angelina Sujata (2nd L) tells the story of how she was injured three years ago by a defective Takata airbag during a news conference with (L-R) Rep. Diane DeGette (D-CO), Rep. Jan Schakowsky (D-IL) and Rep. Frank Pallone (D-NJ) outside the U.S. Capitol June 2, 2015 in Washington, DC.Photo by Getty Images
There are 14 U.S. brands impacted by the announcement including Audi, BMW, Honda, Daimler, Fiat Chrysler Automobiles, Ferrari, General Motors, Mazda, Mitsubishi, Nissan, Subaru, Toyota, and Volkswagen.
Some automakers got a jump on the report and have been working to re-recall their vehicles for months now.
According to the NHTSA, over 38 million vehicles have been repaired as part of the larger Takata recall event. NHTSA estimates that there are nearly 13 million defective parts still installed in vehicles as of this past November.
To find out if your model is impacted by the recall, visit the NHTSA website and enter your car's vehicle identification number (VIN).