Langen Motorcycles launches first bike, the Two Stroke
Sep 21, 2020, 8:11 pm
Photo courtesy of Langen Motorcycles
Langen Motorcycles, a new British company, is set to launch its first bike, the Two Stroke, at Salon Privé this week. The Two Stroke is a road-legal bike that, according to the company, "will attack your senses through the sound, smell and sheer thrill that only a lightweight, two-stroke can deliver."
Intrigued yet? The new model is powered by a two-stroke 250cc V-twin engine that relies at 14,500 rpm. The heart is produced for Langen by Vins, which is based in Maranello, Italy. It makes 75 brake horsepower and 33 pound-feet of torque. Lagen describes its development: "Born from an 'extra-curricular' passion project from members of the Ferrari research and development department, the CNC-machined engine has been developed over the last five years."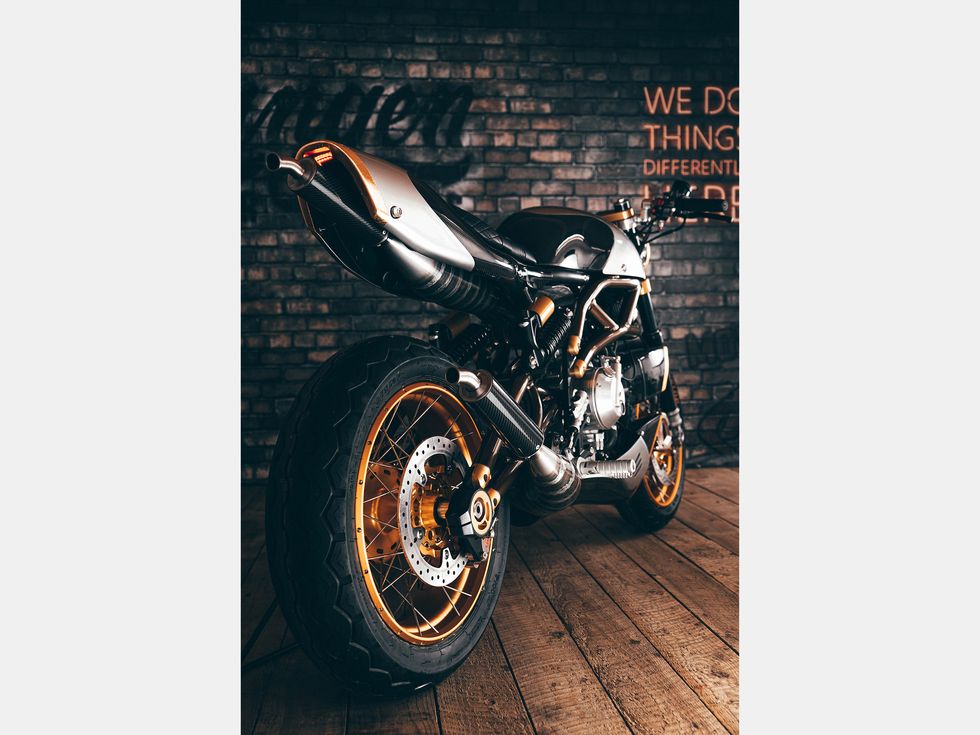 Each Langen Two Stroke is handmade.Photo courtesy of Langen Motorcycles
The motorcycle's chassis is made from large-diameter, laser cut aluminum tubing with bonded and machined connection points and has Ohlins front forks and British K-Tech rear shocks. Hel Performance brakes, Dunlop tires, and a K-tech suspension also take residence on the motorcycle. The Langen Two Stroke weighs just 251 pounds and has a power-to-weight ratio that is better than most supercars.

Each Two Stroke is a handmade, bespoke creation. The bodywork, including the fuel tank is made from hand-laid carbon fiber, as is the gold leaf detailing. Buyers can customize their moto's paint color, chassis finish, suspension type, and wheels. Ergonomics can be customized to the buyer's preference.
The Two Stroke has been designed and engineered in England. Each model will be built in Wigan, Greater Manchester.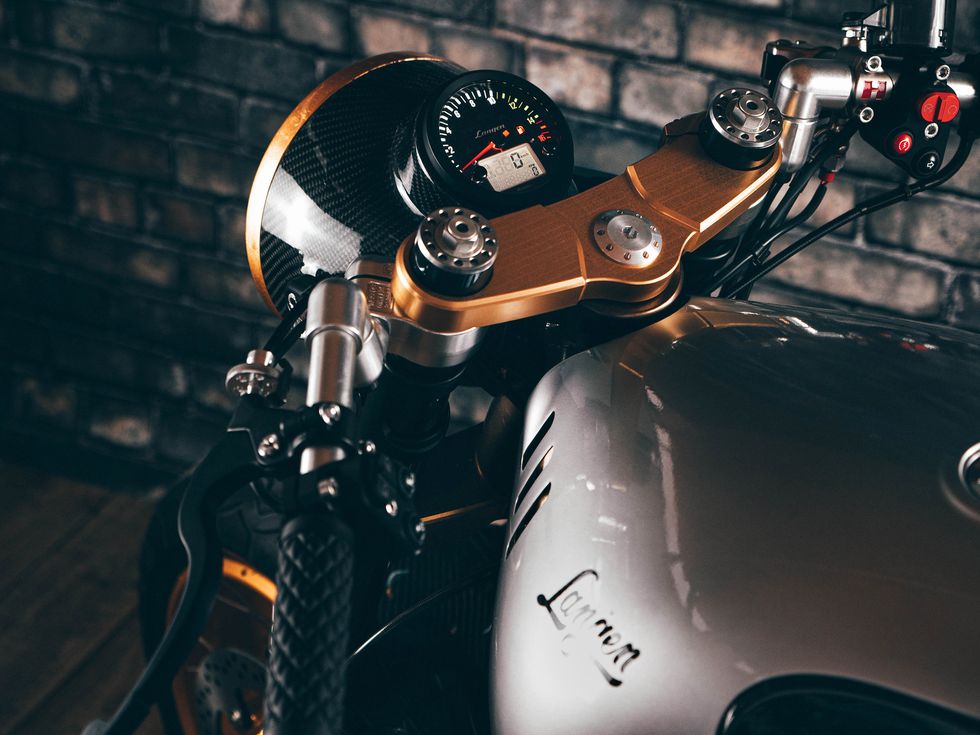 The motorcycle's ergonomics can be adjusted to best fit the driver.Photo courtesy of Langen Motorcycles
'The company has been founded with the aim of producing motorcycles with a simplicity and purity of days gone by, like the 'Ton-up boys' and their Caf racers – yet pushing the limits of modern technology," said Chris Ratcliffe, creator of Langen and designer of the Two Stroke. "My dream has always been to create a small piece of British motorcycling history. To be able to launch this special motorcycle under a completely new brand really is a dream come true. The aim is to continue to push boundaries and create more interesting bikes, which we hope will really please people"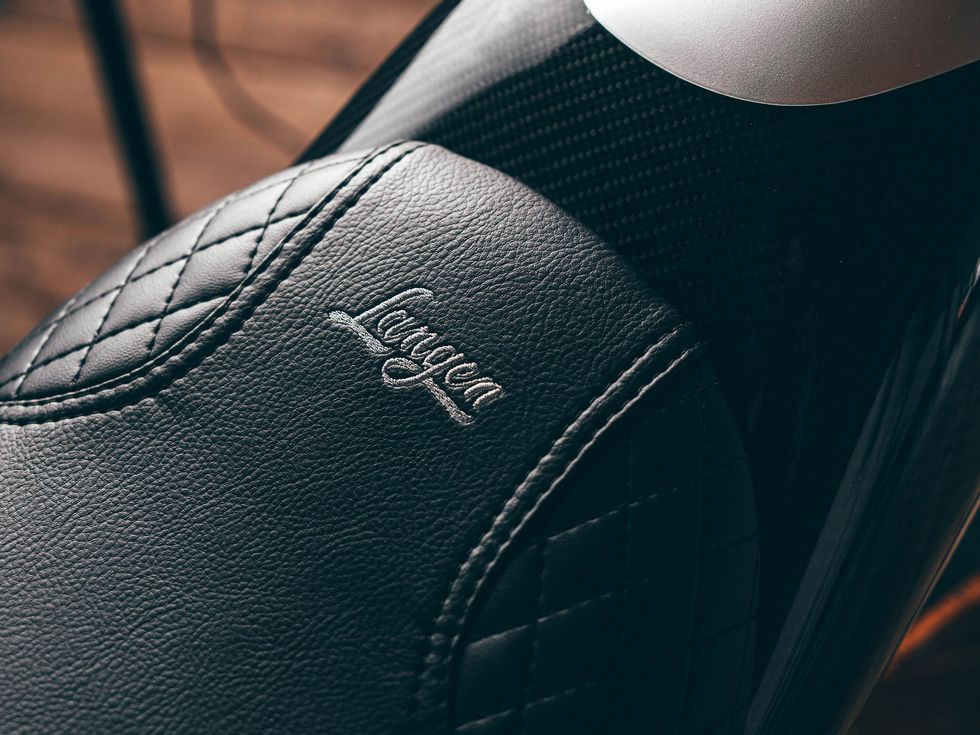 The company is new to the retail landscape.Photo courtesy of Langen Motorcycles
The first round of builds will be limited to 100 individually numbered models. Production is targeted to begin in summer 2021.
A further 150 motorcycles will be produced starting 2022, which will be available in homologated form for road use in other countries around the world. The total number of builds will be strictly limited to 250 bikes, each of them built to order.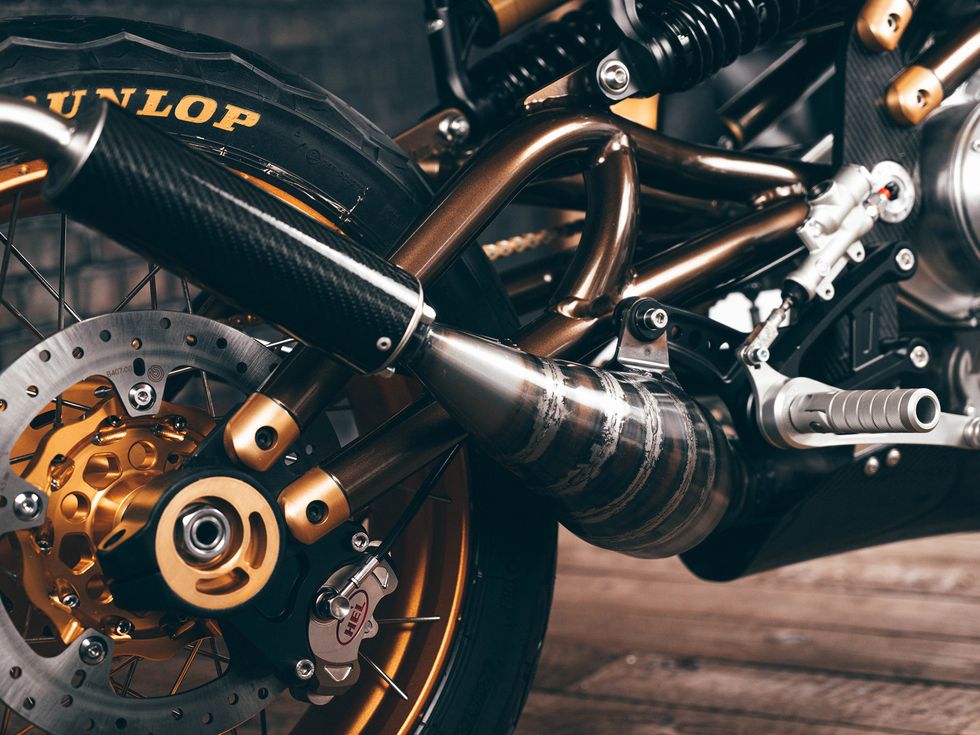 Each motorcycle's suspension is customizable.Photo courtesy of Langen Motorcycles
The Two Stroke is priced from £28,000 plus VAT where applicable. Pre-orders are now being taken with a £1000 refundable deposit to secure one of the 100 initial bikes.