MINI celebrates 60 years of iconic style
Sep 30, 2019, 10:18 am
McCartney. Sellers. Statham. Madonna. McQueen. The names that have driven them are as iconic in their industry as the name MINI is in its.

This year, MINI turned 60. It was on August 26, 1959 that the car made its debut in Oxford, England following the design charge of creating a competitor to German and French micro-cars.
Over the years, MINI has hit a number of milestones, but aside from the overall launch, perhaps the brand's most influential moment is when John Cooper got involved. His development of the Mini Cooper gave the brand stronger performance chops, strengthened by the car's in at the Monte Carlo Rally in 1964, 1965, and 1967.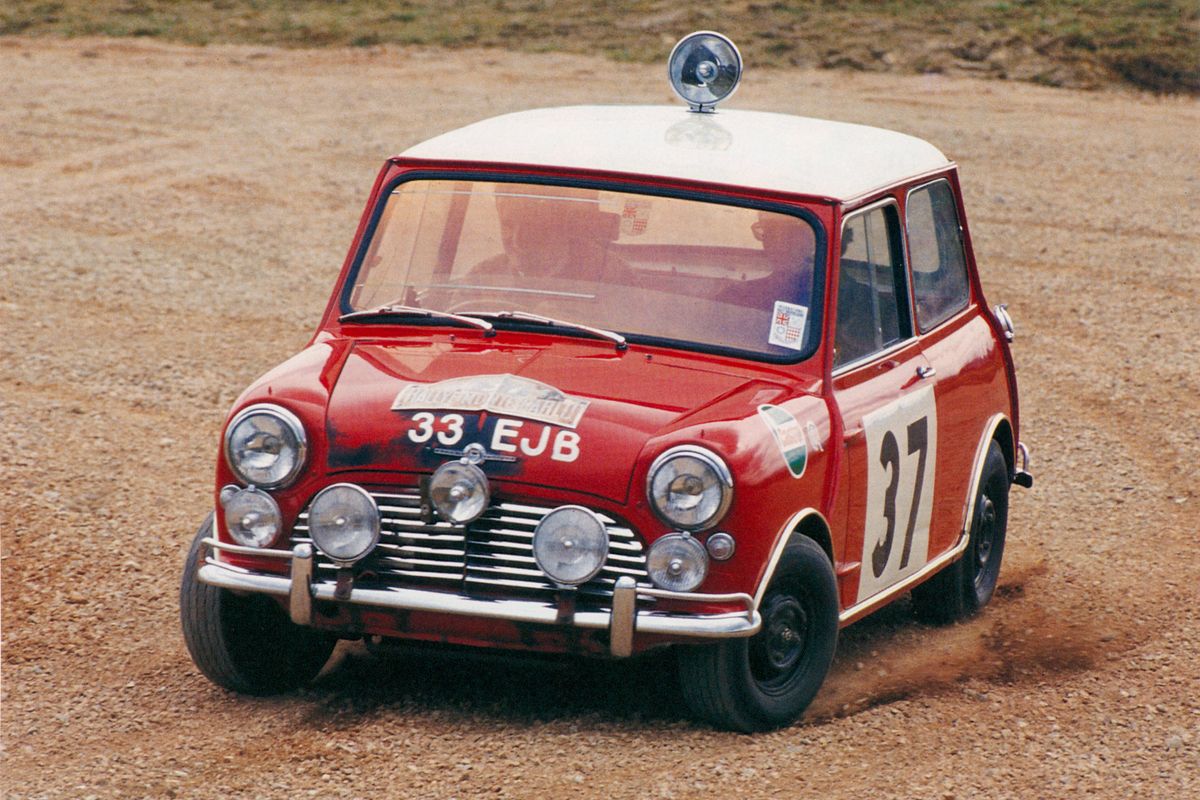 Paddy Hopkirk won the 1964 Monte Carlo Rally. Photo courtesy of MINI
In 1967, the car took center stage on the silver screen alongside Michael Caine in "The Italian Job." The MINI became a status symbol as owners including George Harrison from The Beatles and legendary actor and motoring enthusiast Steve McQueen purchased one for themselves. After a seven-year run, the first-generation MINI's tenure came to an end.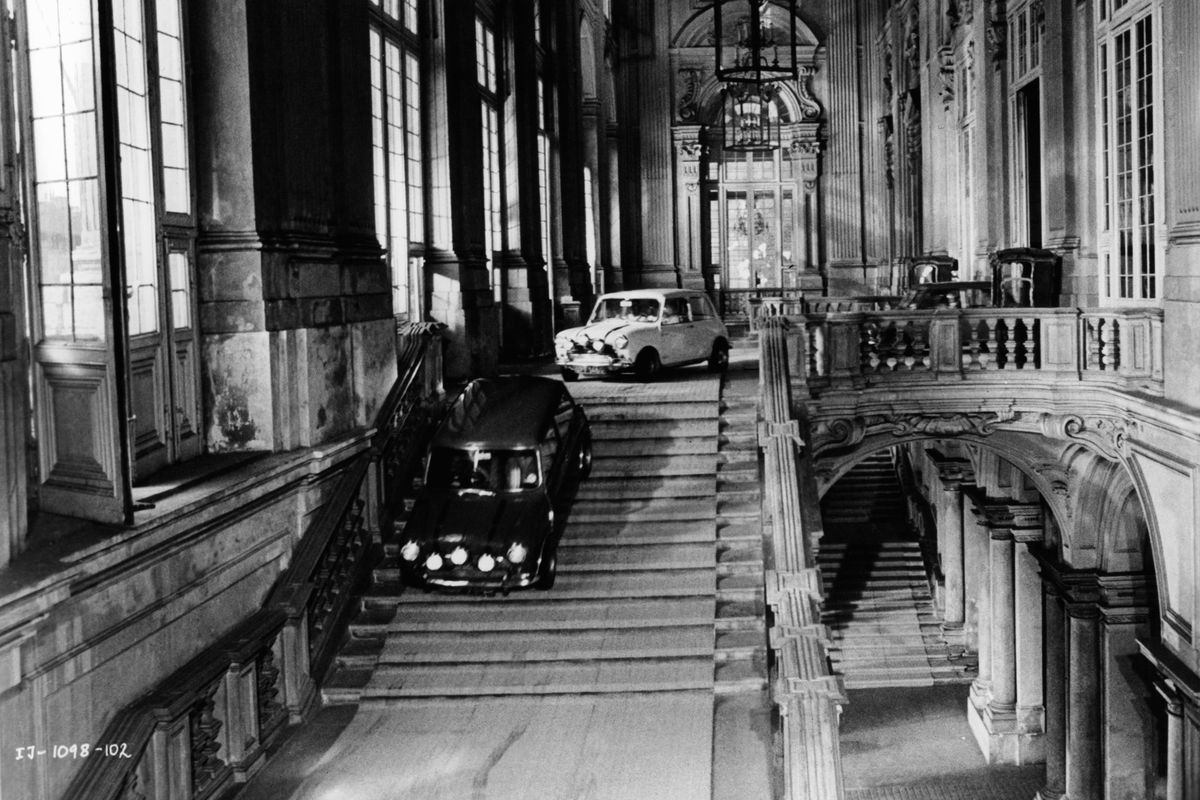 Cars racing down staircase in a scene from the film "The Italian Job", 1969.Photo by Getty Images
In 1999, MINI celebrated its 40th anniversary and was named the "European Car of the Century by 130 international automotive journalists. MINI sold 5.3 million cars in its first 40 years in business.
With great privilege comes great responsibility. By 2000, MINI had became part of the BMW family and the company tasked its employees with redesigning the vehicle while maintaining the hallmark equipment and branding MINI enthusiasts had come to know and love.
BMW introduced a new generation of MINI Cooper models in 2001. Cooper, Cooper S, and One models were available. The John Cooper Works range of tuning options quickly followed.
Jason Statham, Seth Green, Mark Wahlberg, Charlize Theron, and Mos Def brought the MINI back to the tip of American tongues when they starred in the 2003 remake of "The Italian Job."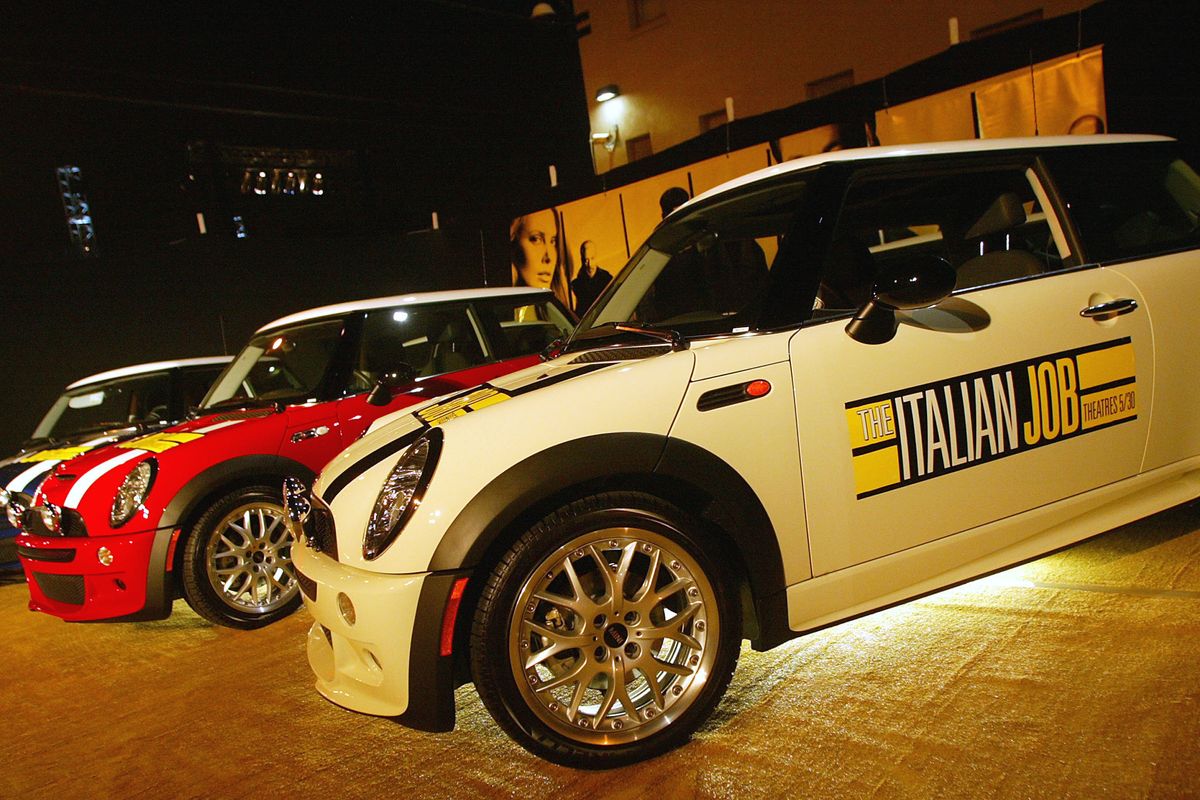 The entrance at the premiere after-party for "The Italian Job" on May 27, 2003 in Los Angeles, California.Photo by Getty Images
MINI owners were able to have the wind in their hair beginning in 2005 when the company introduced their first convertible. The model, with a full automatic roof, came in Cooper, Cooper S, and One variants. In 2007, the company followed up with MINI Hardtop convertible models and a John Cooper Works grade arrived in 2008.
In the last decade, the company has introduced Coupe, Roadster, and Paceman models, which have since bid "cheerio," but the fresh Countryman and Clubman MINIs are still on sale today.
This year, the company debuted a new all-electric MINI, dubbed the MINI Cooper SE. The model delivers around 125 miles of range and shares components with the BMW i3. The new vehicle will reach dealerships later this year.