Mercedes-Benz Vision EQS shows possible future of electrified sedan lineup
Oct 8, 2019, 8:45 am
Photo courtesy of Mercedes-Benz
We already know that the future of Mercedes-Benz is filled with electrified powertrains. Now, the German automaker has given us a better look at the future of their sedans with the Vision EQS show car.
Described as a connection between rationality and emotion, the car exemplifies the "one bow" proportions, which consumers can expect to come to life in future Mercedes vehicles. Recently revealed plans indicate that Mercedes-Benz vehicles won't just have electrified powertrains as an option in current models. In the future, the models will be purpose-built electrified vehicles.
It's not just about the exterior. The inside of the Vision EQS features design cues for the future of the car brand as well as a preview of the car's future infotainment system, dubbed the Advanced MBUX.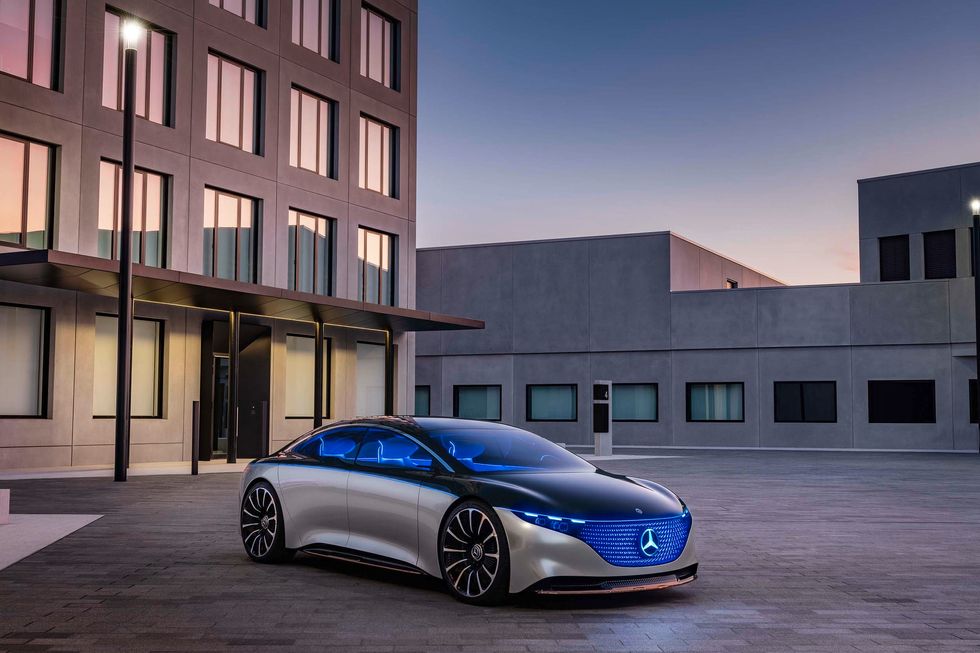 The face of the Vision EQS is very different than what is on every other vehicle on the market.Photo courtesy of Mercedes-Benz
Its interior was influenced by yacht design and features a flowing design with sculptural elements designed to envelop the cabin occupant. The cabin features sustainable materials, including crystal white microfiber made from recycled PET bottles and native figured maple trim. There's also faux Nappa leather that is made from recycled plastic that was garnered from the oceans.
With the debut of the vehicle, Mercedes is also redoubling its commitment to well-built machines, stressing the need for self-determined driving, expert craftsmanship, expressive design, and luxurious materials. Driving, from their perspective, is about multi sensory pleasure.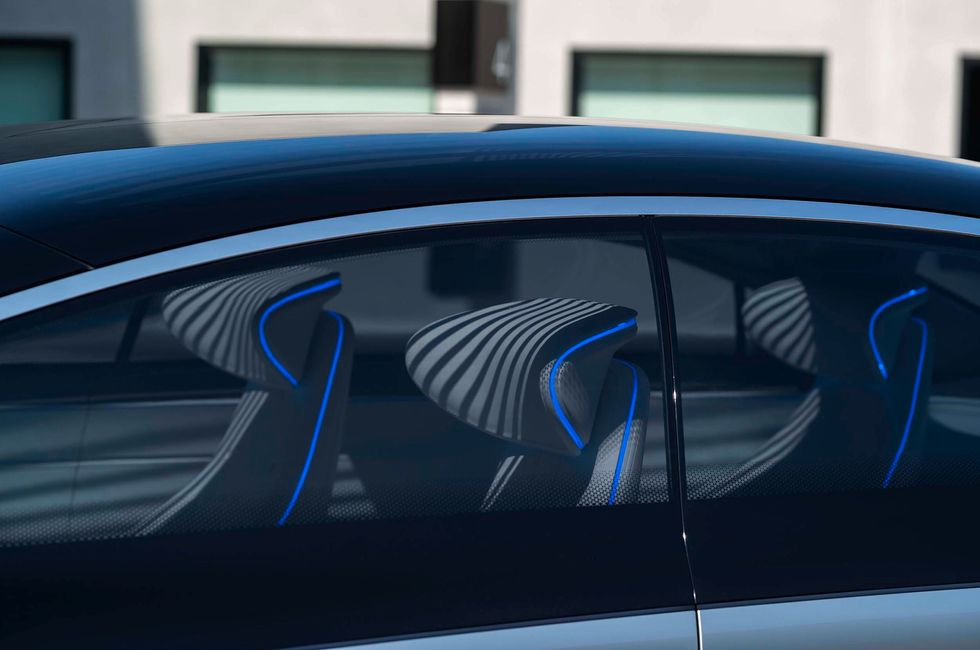 The interior of the Vision EQS is made of a variety of recycled products.Photo courtesy of Mercedes-Benz
All that luxury can get where it's going in a hurry. The vehicle features electric motors on its front and rear axels and a battery that has been integrated into the car's floor. It gives the car 469 horsepower and 560 pound-feet of torque. The zippy all-wheel drive model can get from zero to 60 mph in 4.5 seconds.

The show car recharges the lithium-ion battery to 80 percent in less than 20 minutes.
It rides on 24-inch multi-spoke wheels and has rear lights that are fully integrated into the car's body featuring 229 individual LED stars. The car's 360-degree lightbelt features a 188-circuit board digital LED matrix grille and digital headlamps.
Mercedes-Benz Vision EQS
Photo courtesy of Mercedes-Benz
The star logo continues from the front to the rear of the car, in a unique form.