McLaren Hyper-GT prototype reaches 250 mph more than 30 times during testing
Dec 27, 2019, 8:47 am
Photo courtesy of McLaren Automotive Limited
McLaren's chief test driver, Kenny Brack, has taken the McLaren Hyper-GT prototype up to 250 mph at Kennedy Space Center in Cape Canaveral, Florida.
The Speedtail prototype has undergone its final high-speed testing as part of its development and validation process. The car, nicknamed "XP2" reached that 250 mph maximum speed over 30 times on the space shuttle landing runway at the Johnny Bohmer Proving Grounds. Other test facilities where the feat was achieved include Idiada in Spain and Papenburg in Germany.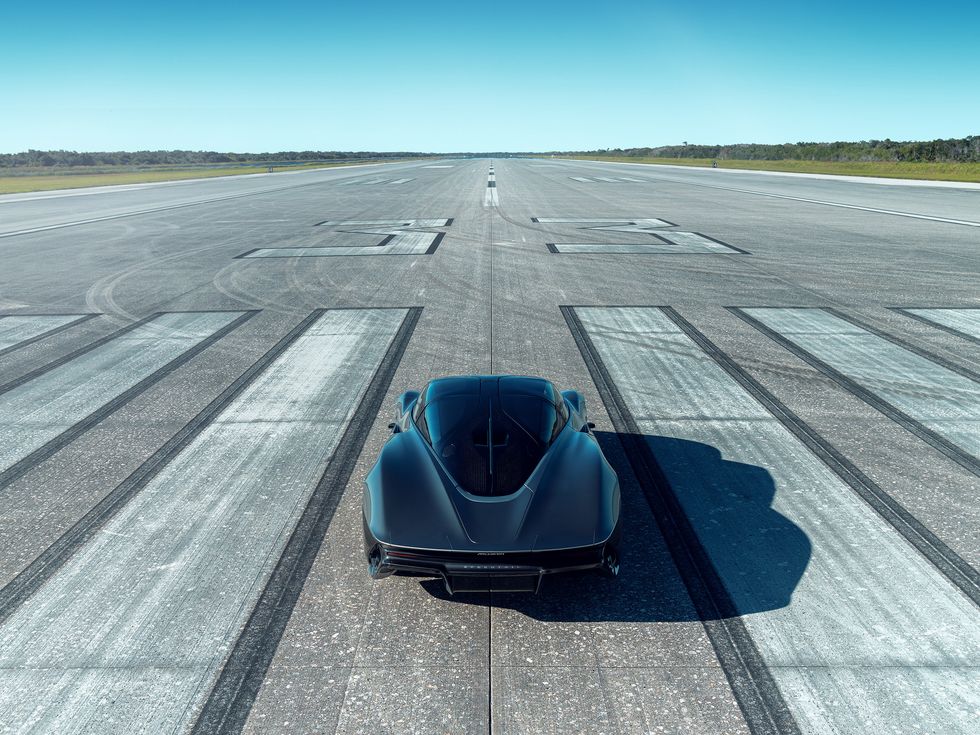 McLaren tested the vehicle on NASA's space shuttle landing strip in Florida.Photo courtesy of McLaren Automotive Limited
"It's fitting that the Speedtail's high-speed test program concluded with multiple maximum-speed runs at a location so strongly associated with pushing the boundaries of extreme performance and engineering excellence," said Mike Flewitt, CEO, McLaren Automotive. "The Speedtail is a truly extraordinary car that epitomizes McLaren's pioneering spirit and perfectly illustrates our determination to continue to set new benchmarks for supercar and hypercar performance."
XP2 is 17-feet long and made of carbon fiber, It's a three-seater and has the lowest aerodynamic drag coefficient of any vehicle McLaren has ever produced. The lower the drag coefficient, the better the vehicle is able to slip through the air, allowing it to be more efficient with its power usage.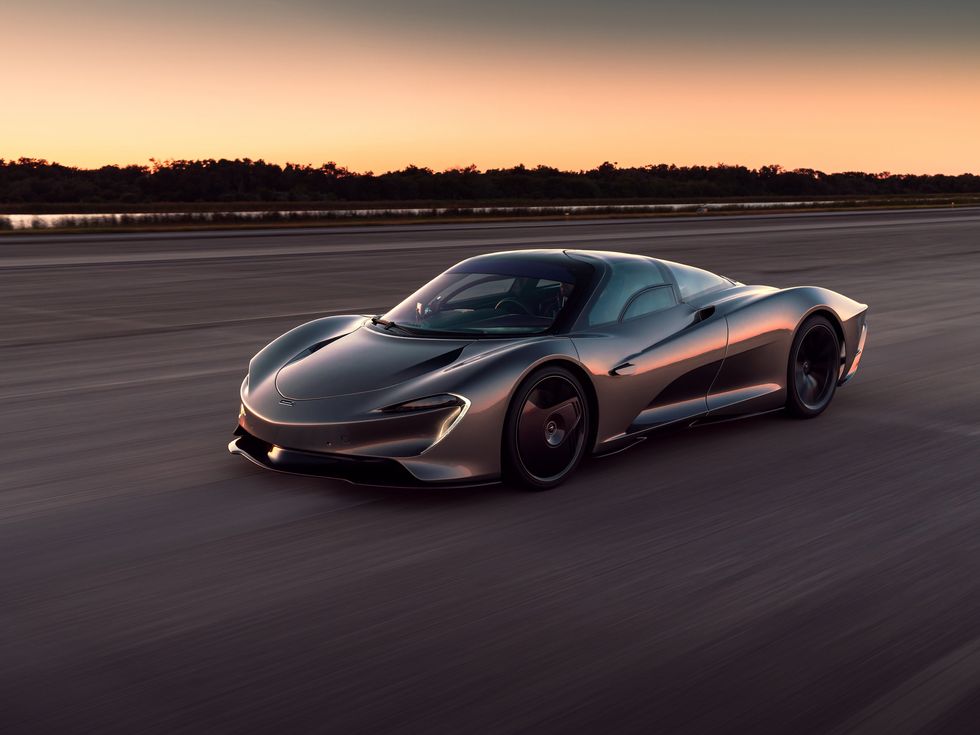 The nose of the model is familiar to McLaren brand enthusiasts.Photo courtesy of McLaren Automotive Limited
The model is powered by a gas-electric hybrid powertrain that delivers more horsepower and torque than any McLaren road-worthy vehicle to date. It can get from zero to 186 mph in less than 13 seconds thanks to its 1,055 horsepower and 848 pound-feet of torque.

The car's battery pack has a density of 5.2 kW/kg making it the best power-to-weight ratio of any automotive high voltage battery system. Like a traditional hybrid powertrain, the batteries recharge as the vehicle is driven. However, the battery can also be trickle charged via a wireless charging pad. This pad is standard equipment with the production model and allows the car to stay charged even when it's not in use.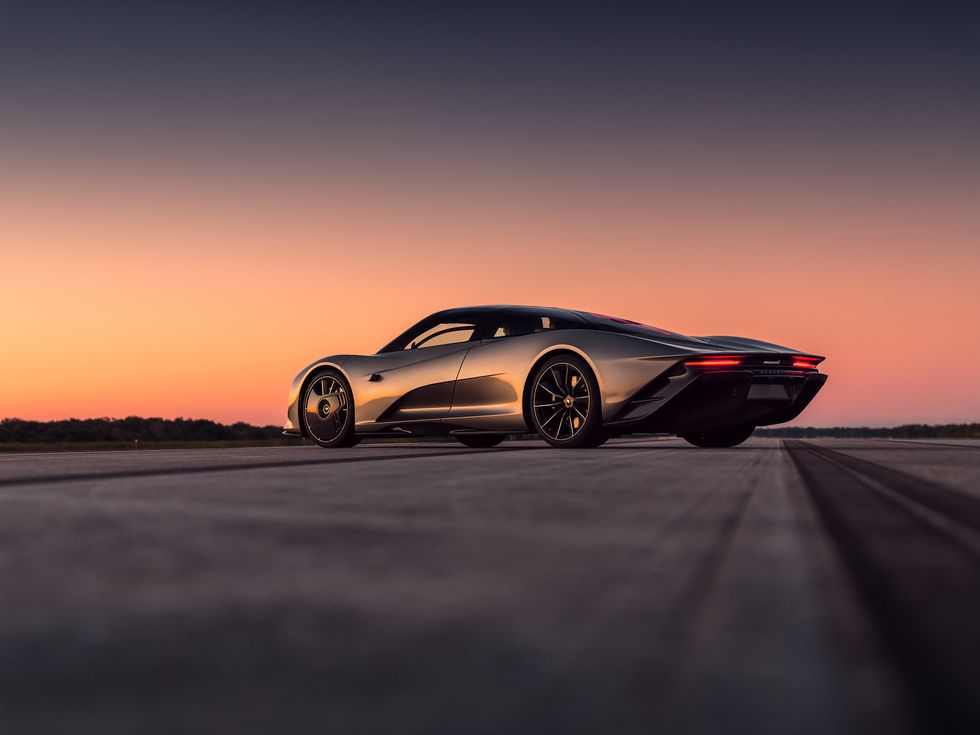 The model is 17 feet in length.Photo courtesy of McLaren Automotive Limited
The first customer-ready models of the 106 McLaren Speedtails that will be hand-assembled at the McLaren Production Centre in Woking, England. They will be assembled to order and deliveries will be scheduled starting in February 2020.

All of the Speedtails have already been sold. The asking price? Right around $2.1 million each.