Mazda raises the price of all 2021 vehicles halfway through the model year
Feb 2, 2021, 10:21 am
Photo courtesy of Mazda North American Operations
Mazda is raising the prices on the 2021 vehicles halfway through the model year. The move, which is uncommon in the industry, includes a starting price increase as well as a destination and delivery charge increase.
Many Mazda vehicles have been transformed for the new model year with design updates to make them more premium offerings. There's also a few new offerings. Mazda's turbocharged 2.5-liter engine is now available in the Mazda3 and will be coming to the CX-30.
Over the last year, the CX-5 compact SUV has continued to be Mazda's bread and butter. Surprisingly, the CX-30 has risen quickly to become the company second-best seller, ahead of the larger CX-9 and smaller CX-3.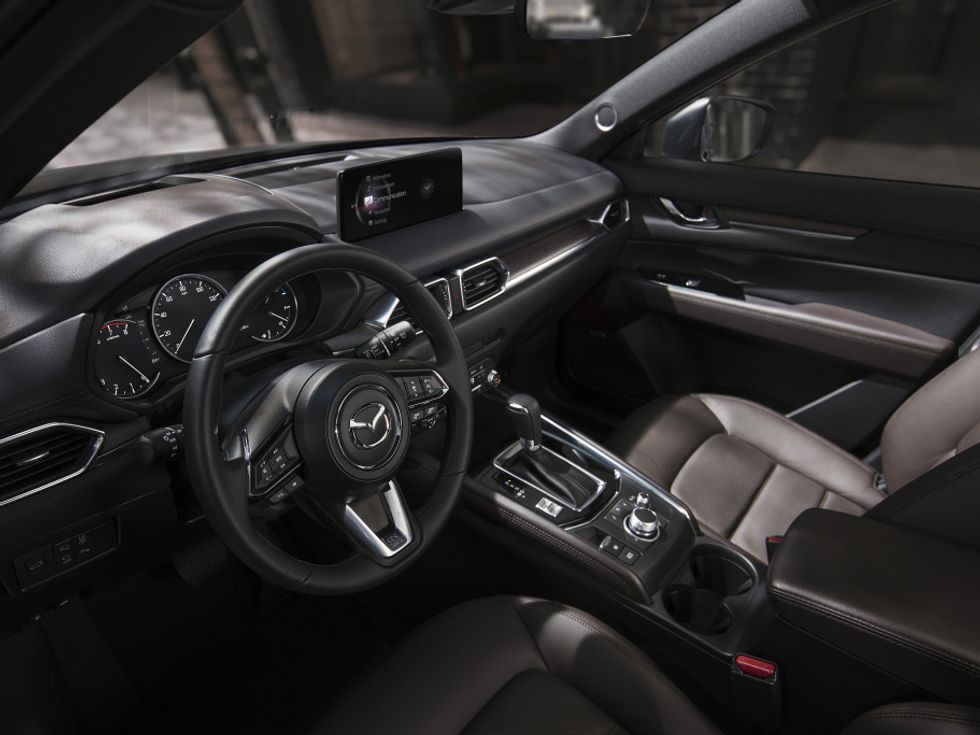 Mazda's top-tier CX-5 Signature trim offers premium level appointments. Photo courtesy of Mazda North American Operations
Effective February 1, the new destination and handling price for cars is $995, up $50, and while the price for crossovers rises $75 to $1,175. Sales to Alaska are subject to a further increased fee of $1,040 for cars and $1,220 for SUVs. These charges affect vehicles being released from port after the effective date. Current vehicle inventory on dealership lots is not subject to the increase.

Updated starting MSRPs for the 2021 model year are as follows:
The 2021 Mazda3 starting MSRP increases from $20,500 to $20,650
The 2021 CX-3 starting MSRP increases from $20,640 to $20,790
The 2021 CX-30 starting MSRP increases from $21,900 to $22,050
The 2021 Mazda6 starting MSRP increases from $24,325 to $24,47
The 2021 CX-5 starting MSRP increases from $25,270 to $25,370
The 2021 CX-9 starting MSRP increases from $33,960 to $34,160
None of the MSRPs includes the destination and handling charge, taxes, title, or any additional fees.