Lucid Motors planning 20 sales and service locations by the end of 2021
Jul 12, 2020, 10:45 am
Photo courtesy of Lucid Motors
Lucid Motors will be following the Tesla model of selling vehicles, setting up sales and service locations called Lucid Studios. There will be 20 boutiques open by the end of 2021 across North America, according to a statement put out by the company this week.
The studios will each feature a "California-inspired design aesthetic" and offers customers the flexibility of visiting the storefront in person or shopping online. They are small in size, but in high-traffic areas.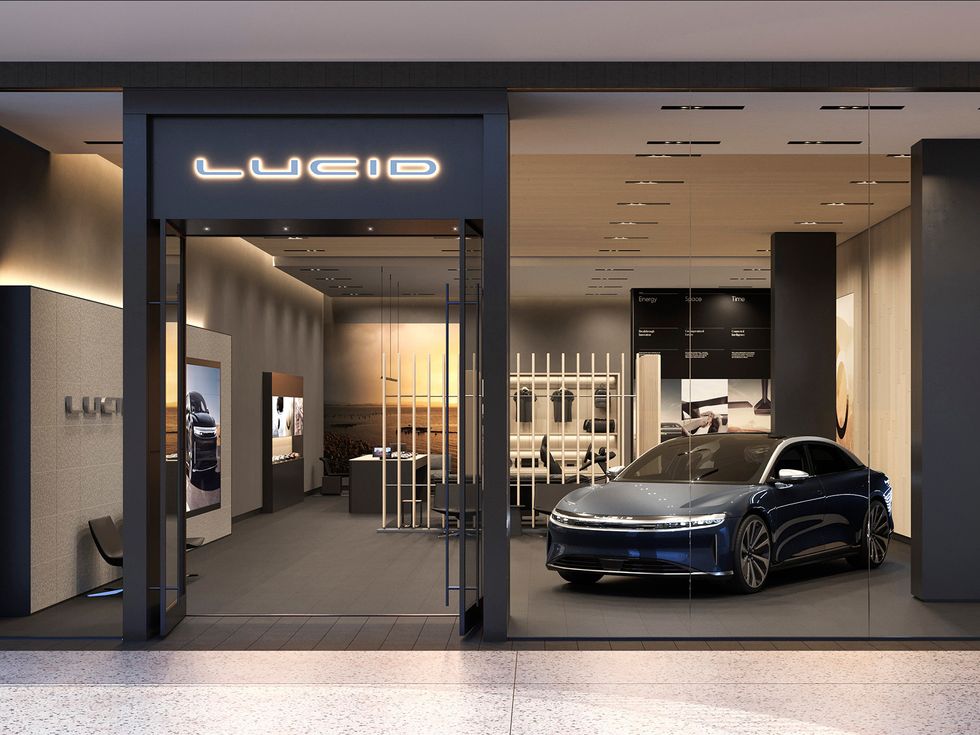 Some showrooms may have the new Lucid Air staged inside.Photo courtesy of Lucid Motors
The company has immediate plans to open ten studios:
Silicon Valley Studio: Located at Lucid's Global Headquarters in Newark, CA
Los Angeles Studios: Located at 9022 Wilshire Blvd in Beverly Hills, CA, and at Westfield Century City in Century City, CA
Los Angeles Service Center: Located at 9022 Wilshire Blvd in Beverly Hills, CA
San Jose Studio: Located at Westfield Valley Fair in San Jose, CA
Miami Studio: Located at Brickell City Centre in Miami, FL
West Palm Beach Studio: Located at Rosemary Square in West Palm Beach, FL
New York City Studio: Located in the Meatpacking District, NY
DC Metro Studio: Located at Tysons Corner Center in Tysons, VA
Lucid will soon unveil a new consumer-facing website and launch their new electric vehicle, the Lucid Air. The company promises that the new website will feature "the world's most advanced configurator" that allows customers to customize their vehicle.
Within the site, the world's most advanced configurator will enable prospective owners to customize their own car and view it from any angle in a variety of environments. The Lucid app will let customers communicate with the company on any topic, including servicing. And over-the-air updates will keep every Lucid Air's in-car technology up to date.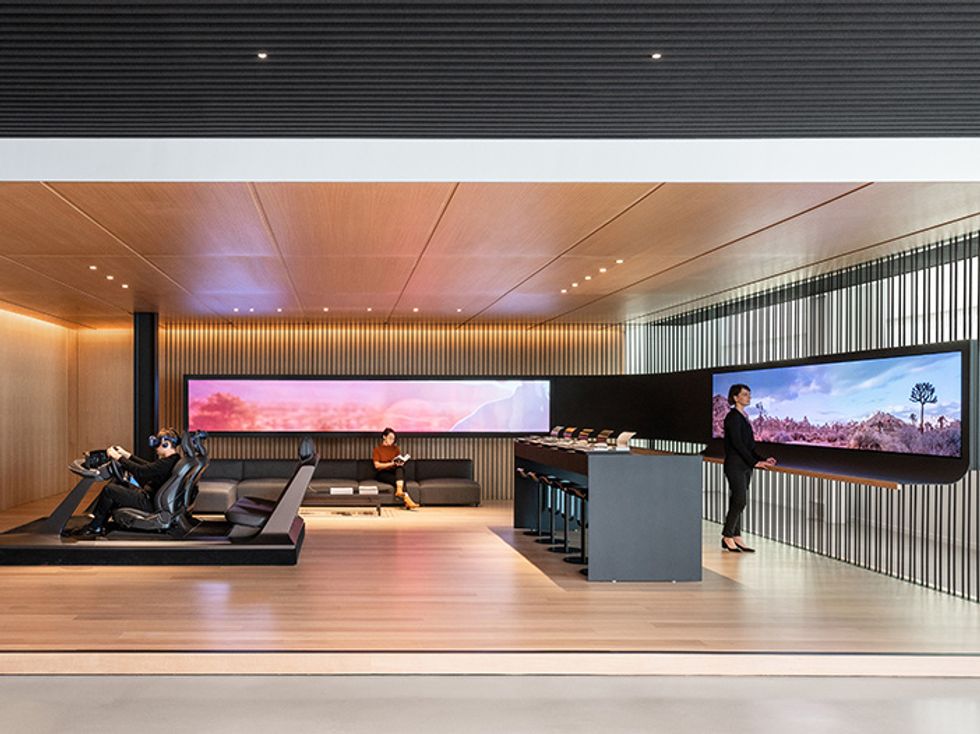 As shown, the Lucid Motors boutique will feature a vehicle simulator.Photo courtesy of Lucid Motors
The company is promising a nationwide network of service centers, mobile service providers, and certified collision repair centers that will be part of Lucid's "centralized customer care group". These service providers will be able to address customer needs that cannnot be remotely diagnosed and repaired.
"The national network of Lucid Studios and Service Center locations we are rolling out over the coming months will ensure an industry-leading experience to anyone who reserves a Lucid Air," said Zak Edson, Director of Retail Operations for Lucid. "From purchase to delivery to ownership, the experience we offer is designed to be amongst the best in the world."
The production version of the Lucid Air will debut in an online reveal on September 9, 2020.
Related Articles Around the Web