Lexus Teammate advanced driver assist tech debuting on 2022 LS 500h
Apr 9, 2021, 1:22 pm
New Lexus Teammate driver assistance technology will debut on the 2022 Lexus LS 500h later this year. Its availability is constrained to all-wheel drive models.
The technology was developed based on the Mobility Teammate Concept. This automated driving concept is unique to Toyota sough to enhance communication between drivers and cars, "enabling them to reach out to each other for mutual assistance". The concept sees cars and humans interacting and partnering rather than having automation take over for drivers. This approach allows drivers to enjoy the experience of driving but allowing the vehicle to take over some functions of driver's duties at times. In this way, the tech works as both guardian and chauffeur.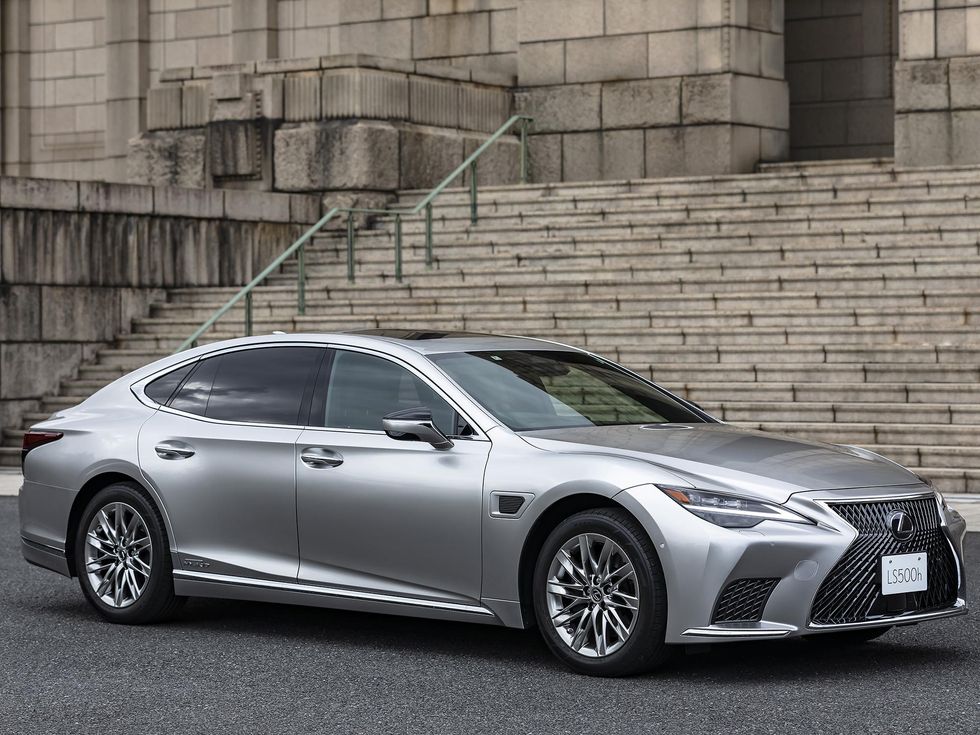 The company's flagship sedan will get the technology first.Photo courtesy of Lexus
On the 2022 Lexus 500h, Lexus Teammate will offer two functions: Advanced Drive and Advanced Park.

Advanced Drive is design to "accurately detect driving conditions to plan and execute acceleration, braking, and steering commands to maintain the vehicle within the lane, follow other vehicles, change lanes, navigate certain interchanges and traffic jams and overtake slower vehicles." It's a Level 2 functionality that "allows for driving on limited-access highways with partial hands-free, eyes-on-the-road operation".
This description makes it sound a lot like the suite of lane keeping, lane centering, and adaptive cruise control technology that Hyundai offers rather than true Level 3 technology that General Motors's Super Cruise delivers.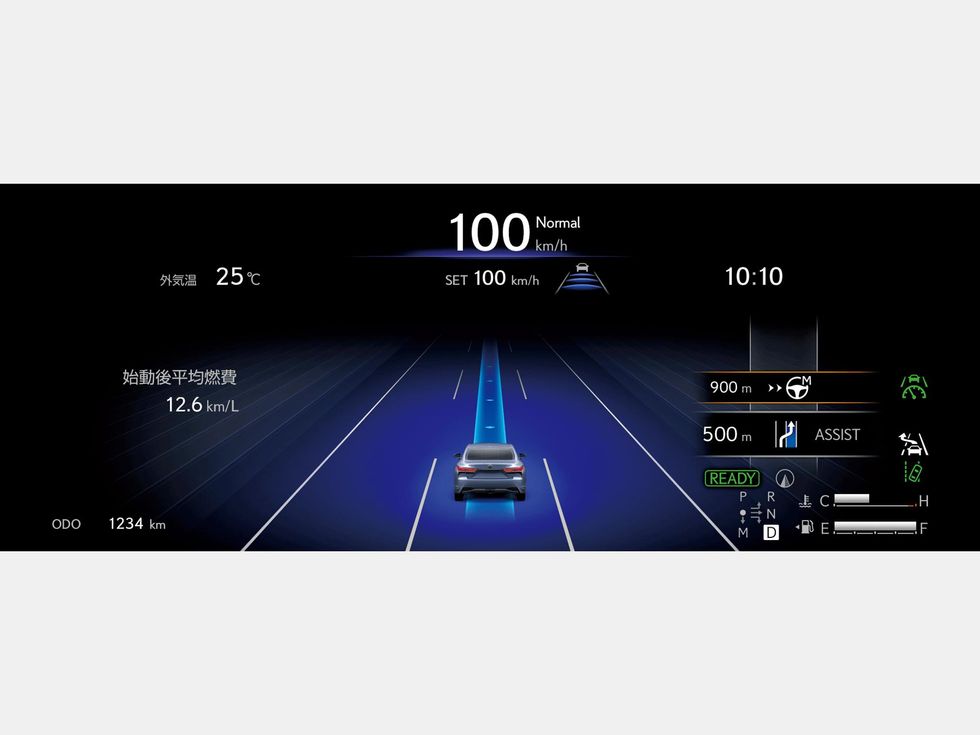 Lexus will show operation of the technology on a screen with information displayed like this.Photo courtesy of Lexus
Advanced Park operates similar to how the Genesis GV80's hands-free parking assist technology works. The Lexus tech automatically controls steering, acceleration, braking, and gear changes with parallel parking or backing into a parking space. It uses a combination of 360-degree sensing technologies and a bird's eye view display to perform the task while allowing the driver to monitor progress.

"We are very proud of Lexus Teammate, which is the culmination of five years of close collaboration between our technical centers in Japan and the US. We conducted simultaneous development and rigorous testing in both markets with the goal of achieving industry-leading advanced driver assistance functionality," says Derek Caveney, executive engineer at Toyota Motor North America's Integrated Vehicle Systems team.