Lexus IS 500 F Sport stars in new marketing campaign
Sep 16, 2021, 5:46 pm
Lexus knows how to make a good V8. The LC 500, RC F, and even older cars like the SC 400 all feature a buttery, powerful Lexus V8. The IS sports sedan never has been given the V8 treatment, but that's about to change for the 2022 model year. The automaker is jamming a big V8 in the space normally occupied by a four- or six-cylinder engine to create the 2022 IS 500 F Sport. The automaker's new marketing campaign for the car takes a slightly different approach than the "big red bow" commercials it usually makes, starting with a short documentary called "License to Thrill."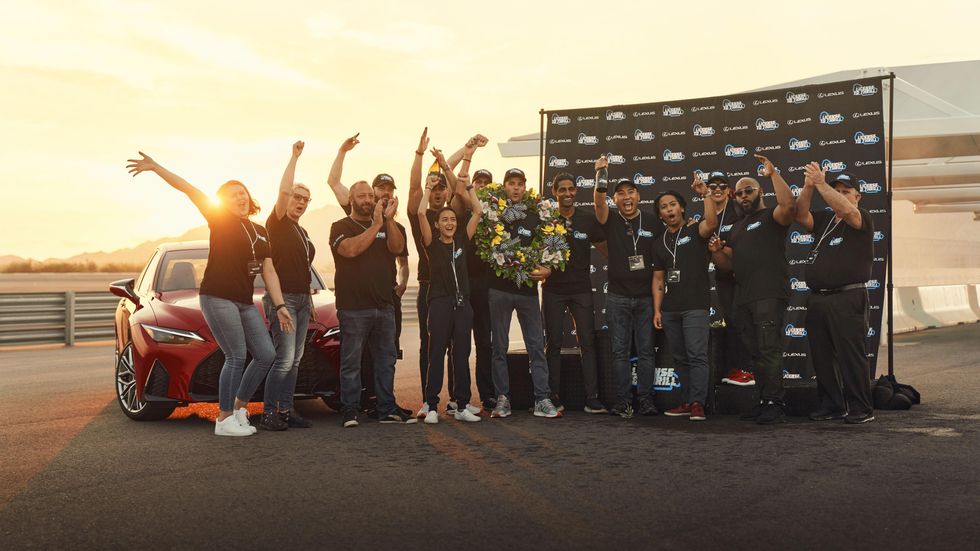 14 drivers competed for a chance to be one of the first IS 500 F Sport owners.Lexus
The IS 500 F Sport is powered by a 5.0-liter V8 that makes 472 horsepower. It's the most powerful Lexus IS ever, so it's not surprising that the automaker chose to highlight its performance in its launch marketing campaign.
The documentary follows 14 auto enthusiasts who participated in a driving event for a chance to own (buy) one of five early cars. Drivers were taken to the Apex Motor Club in Arizona, where they received tips from Lexus IMSA drivers Townsend Bell, Jack Hawksworth, and Aaron Telitz before hitting the track in an IS 500 F Sport. Each driver had an opportunity to set the best lap times in the car. Top lap times earned a chance to be one of the first to purchase the car, but Lexus also gave away one IS 500 to an unexacting participant.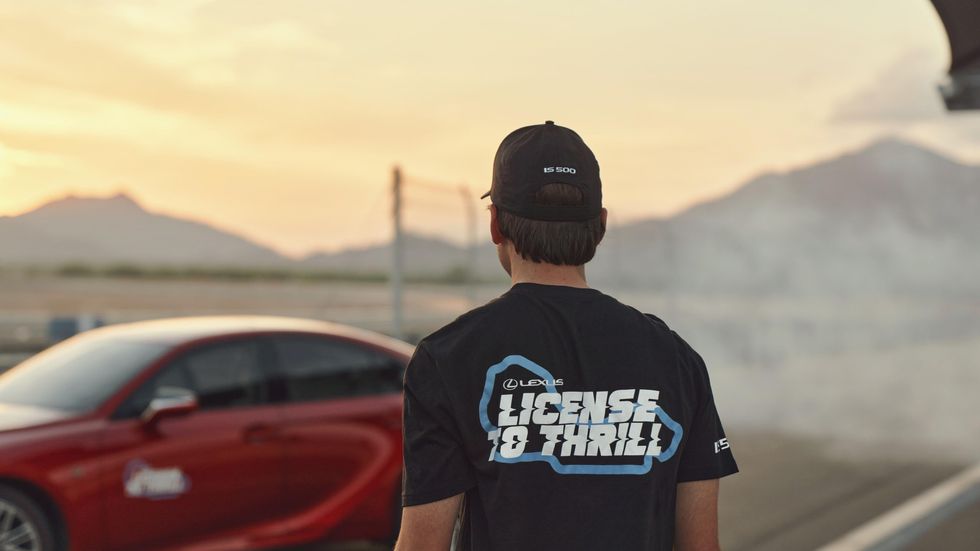 Lexus gave away one of the cars.Lexus
The IS 500 launch will include other events that involve artists and content producers. Pro driver JR Hildebrand will drive the car for a MotorTrend special, while 100 Thieves and Garagisme will create publications and video content involving the car.