New Lexus concept car looks like a Prius attempting to achieve Blue Steel
Oct 23, 2019, 9:41 pm
Toyota is busy trying how to best move the Prius back into a cutting-edge vehicle choice and Lexus is working to figure out exactly where electrification fits into their brand strategy.

The future of the Lexus Electrified generation of electrified vehicles was shown off for the first time today at the Tokyo Motor Show … and it looks awfully familiar.
Moving forward with the progress toward Akio Toyoda's "no boring cars" mantra, Lexus says that they are engineering future electrified vehicles to focus on driver enjoyment, control, performance, handling, and mobility.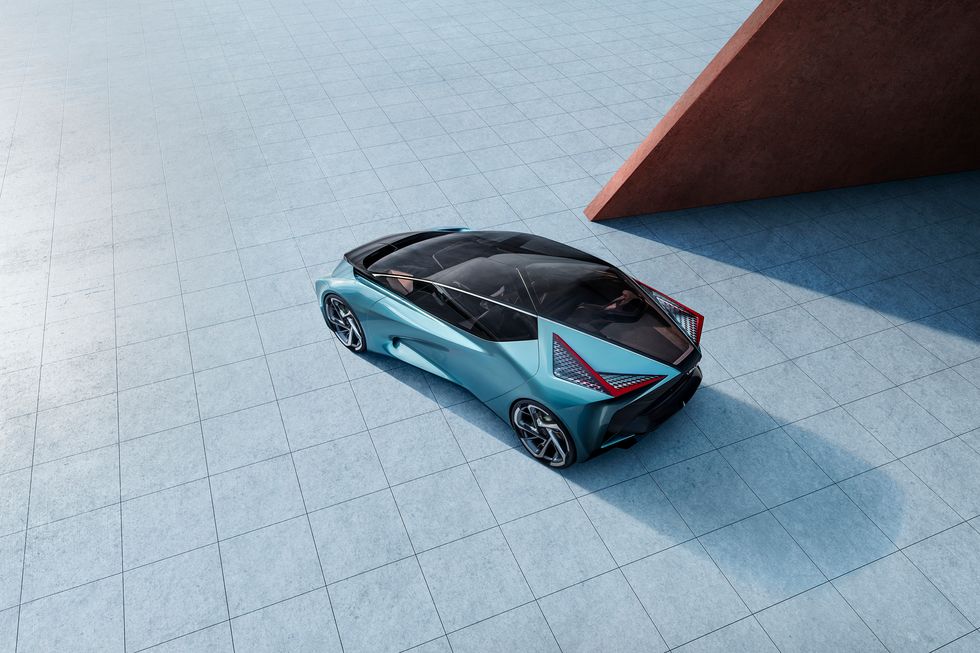 Sharp angles and futuristic design are at the rear of the model.Photo courtesy of Lexus
On the outside, the Lexus LF-30 Electrified looks like a Prius attempting to achieve Blue Steel. It's sucked in its cheeks, pouted, and is using its headlights to take on Hansel in a runway roll off.
The paint job is a metal-infused coating named "voltaic sky," which sounds like the name of Zoolander's mythical horse.
The cockpit of the LF-30 concept is driver-focused with a human-centered design. Its seats are designed to emulate the first class accommodations in an airplane. There are next-generation interfaces, including gesture control (something BMW already employs) and augmented reality, which shows a star-filled sky, videos, and navigation on the glass roof.
Onboard AI listens to vehicle occupant voices to differentiate between them and adjusts the interior environment to match the occupant including air temperature, audio, navigation, destinations, powertrain, and suspension.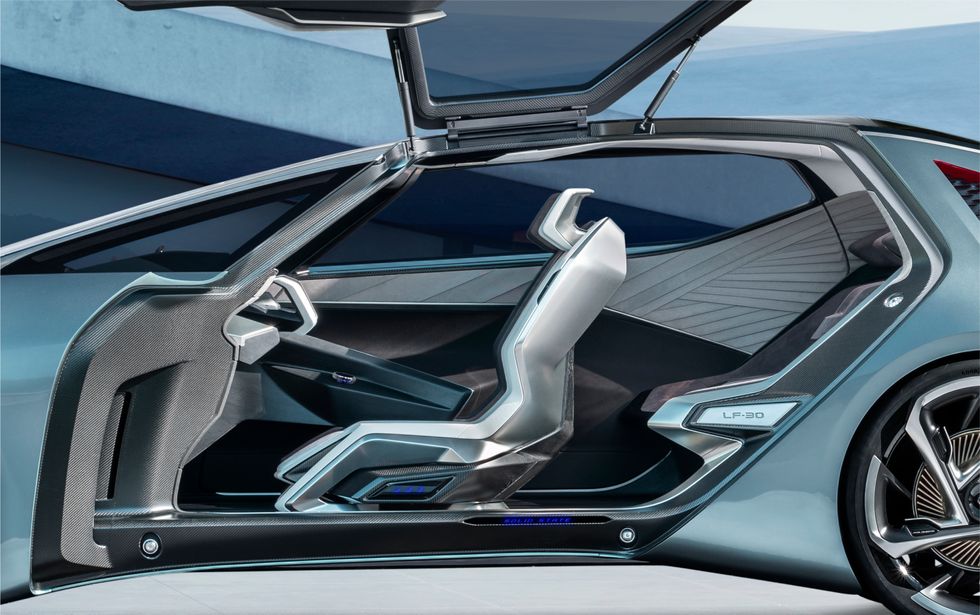 The interior of the Lexus LF-30 Electrified shows a mostly forward thinking concept.Photo courtesy of Lexus
A Mark Levinson audio system fills the cabin with high-quality sound. Speakers are built into the headrest, something that Nissan currently offers in the subcompact Kicks.
The rear seats of the vehicle use artificial muscle technology to mold to their occupant.
Lexus has equipped the LF-30 Electrified with the Lexus Airporter drone-technology support vehicle. The autonomous Lexus Airporter is capable of independently transporting baggage from a household doorstep to the vehicle's luggage area.
Lexus has designed the car to utilize sustainable materials included Yakisugi, a charred cedar that's traditionally used in Japanese design.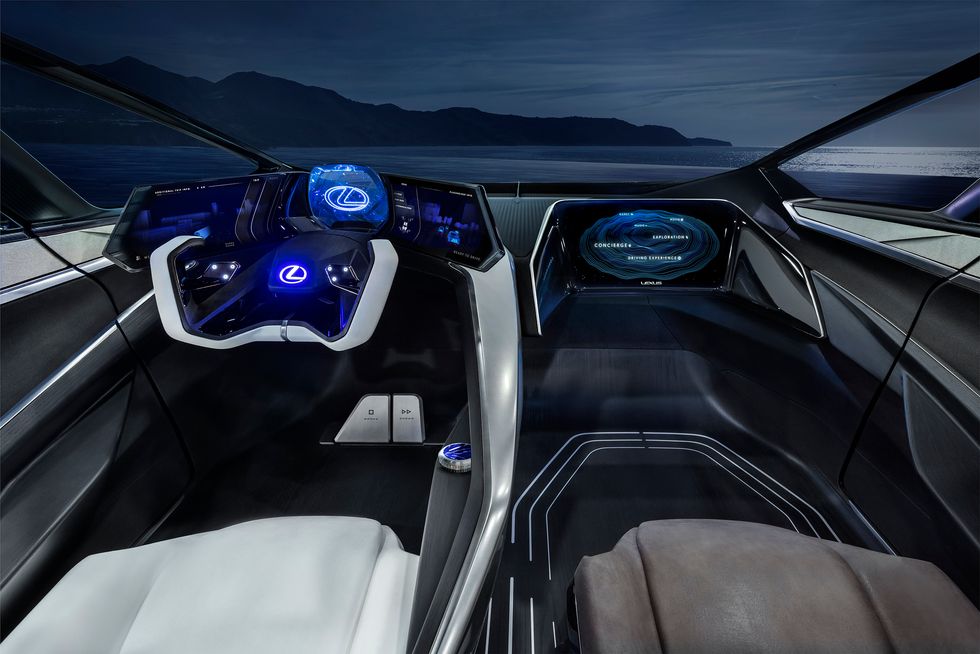 Advanced technology displays fill the Lexus LF-30 Electrified's cabin.Photo courtesy of Lexus
It features a steer-by-wire system, something Infiniti currently utilizes in their vehicles.
The wheels of the car feature in-wheel electric motors that power the BEV.
The Lexus has Chauffer and Guardian mode, which can autonomously drive the vehicle and self-park it.
Lexus plans to launch its first battery electric vehicle in November 2019 in conjunction with the L.A. Auto Show. Plans for a plug-in hybrid electric vehicle are forthcoming and expected to come to fruition in the next few years. By 2025, all Lexus models will be available with electrified powertrains.
From Your Site Articles
Related Articles Around the Web