Launch mode: LEGO Technic McLaren Senna GTR coming to stores on January 1
Nov 27, 2020, 10:48 am
The latest model to join the LEGO Technic family is a track-ready take one of the most beloved supercars of all time. The LEGO Technic McLaren Senna GTR is extreme, just like its real life namesake. The model is the first McLaren to get the Technic treatment.
It's an 830-piece model is designed for builders ages 10 and above. Its real life version was designed for track enthusiasts. The Senna GTR takes the athleticism of the Senna supercar a step further with a vehicle, "designed to deliver the most extreme, raw and engaging driving experience possible," according to the super luxury automaker. They call the vehicle "mind-bendingly fast", which makes it a perfect fit for a track day.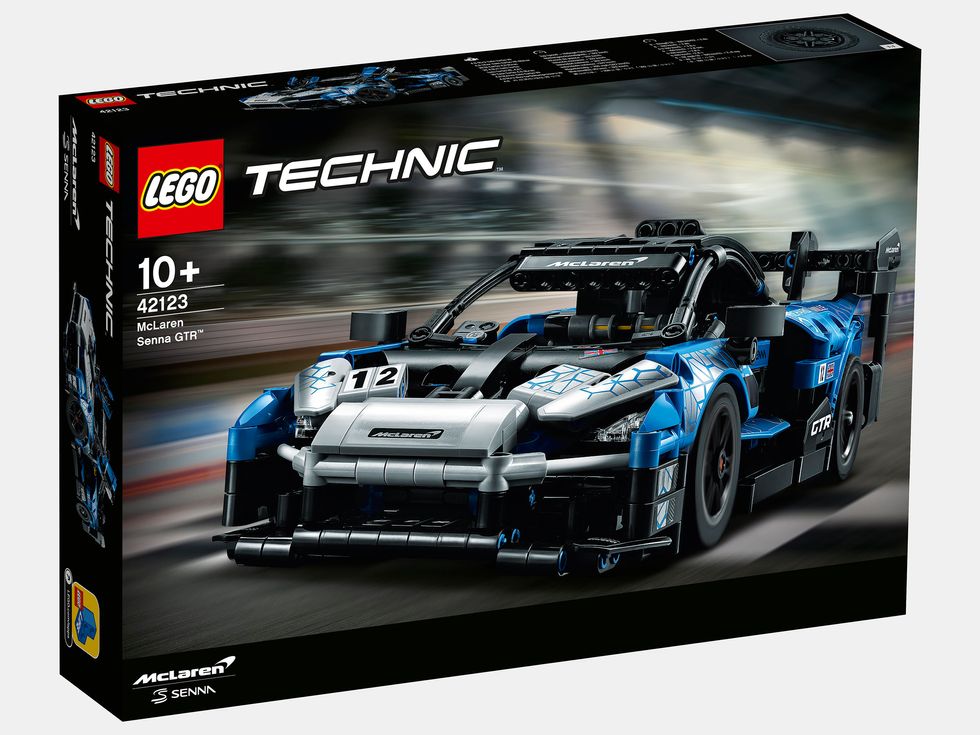 The box will reach shelves in January.Photo courtesy of LEGO
The beating heart of the McLaren Senna GTR is a twin-turbocharged 4.0-liter V8 engine that achieves approximately 813 horsepower and 590 pound-feet of torque. Its carbon fiber body weighs just 2619 pounds and rides on a motorsports chassis.

The total engineering package is designed to deliver a raw racing experience. It's beyond engaging. The well-engineered wing helps you ride the line between control and out of control and, quite possibly, life and death.
LEGO hasn't pushed its model to that extreme, but many of its parts hold true to the spirit of the car. It features a V8 with moving pistons, an aerodynamic body style, dihedral doors, and a one-of-a-kind blue livery. The model is 12 inches long when completed.
"The team responsible for the design of the McLaren Senna GTR worked incredibly closely with their design counterparts at the LEGO Group to capture the extreme looks, excitement and essence of such an incredible supercar for LEGO Technic builders," said Robert Melville, Design Director McLaren Automotive. "Just like the real thing, the LEGO model is packed full of incredible details from the rear spoiler to the moving pistons in the V8 engine to the dihedral doors meaning that we're as proud of the model as we are of the real car."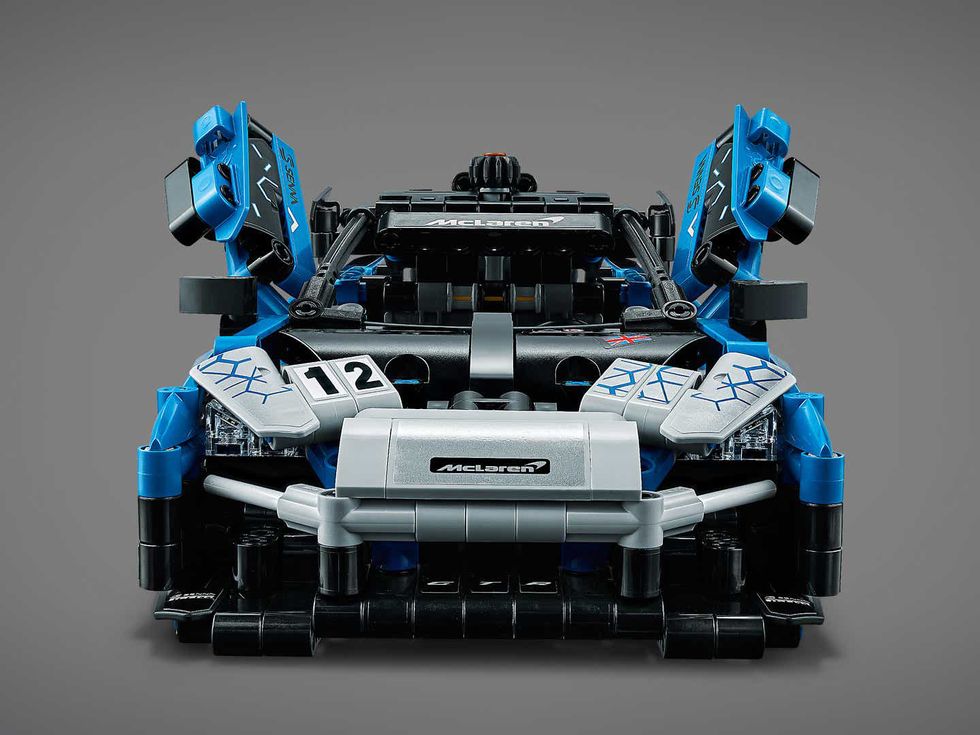 The model features dihedral doors.Photo courtesy of LEGO
The LEGO Technic McLaren Senna GTR will be launched globally from January 1, 2021 from LEGO.com, LEGO stores and other retailers globally, and participating McLaren retailers, with a recommended retailer price of $49,99.