Lamborghini getting the 1:8 Lego Technic treatment
Mar 7, 2020, 3:23 pm
Photo courtesy of Lamborghini
With moveable parts, bells, and whistles, Lego Technic models add more than a bit of engineering to the usual Lego set. Lamborghini is slated to have their first model get the treatment this summer.
A new 1:8 scale set will launch in 2020 and will be the third model in the Lego Technic Ultimate Series following the successful sales of Land Rover Defender and Porsche 911 RSR models.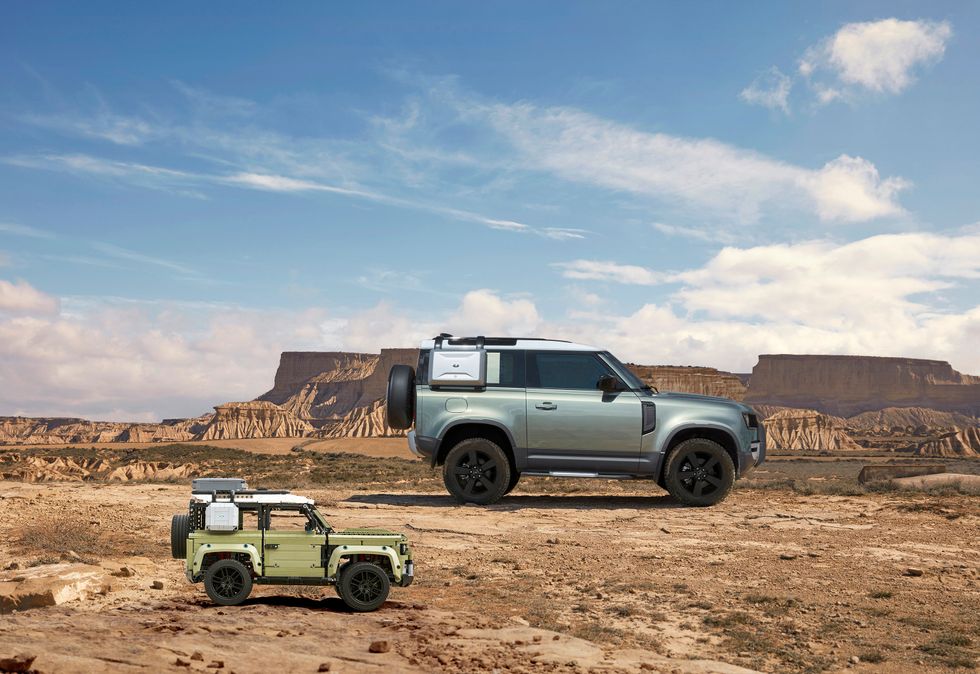 A quick look at the Land Rover Defender Technic gives Lamborghini Lego fans an idea of what they're in for with the new model.Photo courtesy of Land Rover
Among the parts that the Lego Technic sets have included are transmissions, differentials, a fully independent suspension, winch, and gearing systems. The Defender Technic included unique details that the average owner may have like a water can That model had 2,573 pieces though inevitably a few builders out there found there were a few extra at the end of the project.
The Defender Technic model is priced at $200 while the Porsche will set buyers back $150. Expect the Lamborghini model to be priced similarly when it arrives on store shelves and online later this year.
Lego recently partnered with Nissan to bring a more affordable version of the GT-R to superfans.
From Your Site Articles
Related Articles Around the Web