Off-road Land Rover Teen Drive Experience launched in the U.S.
Oct 10, 2019, 8:51 am
Photo courtesy of Land Rover
Driver's education is in dire straits. The driver's ed programs that were commonplace in American schools in the 1970s have been reduced to being a rarity. With parents being relied on more to train their children to become good drivers, in a world with that work schedules that allow few spare hours to make it happen, families are turning to companies to teach their kids to drive.
Who will teach your child to drive off-road?
The Land Rover Teen Drive Experience aims to help ease the teaching burden and give gives kids another way to have fun behind the wheel, perhaps exploring a new passion along the way.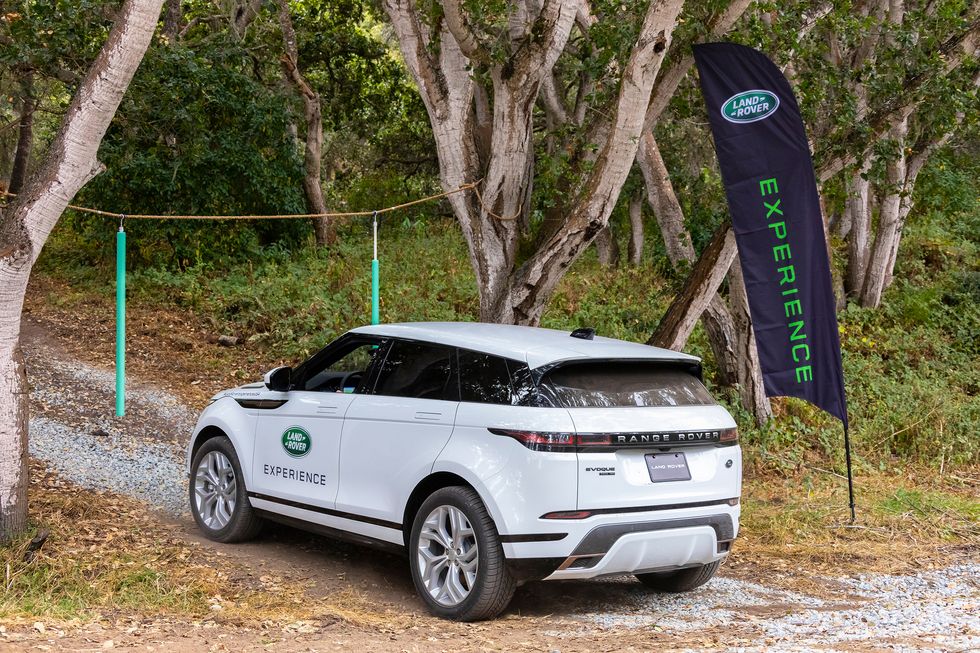 The course features a series of obstacles designed to help teens learn how to handle an off-roading experience.Photo courtesy of Land Rover
The custom off-road driving instruction program is designed for teens age 14 and older at Land Rover Experience Centers, located at Quail Lodge in Carmel, California; Equinox Resort in Manchester, Vermont; and the Biltmore Estate in Asheville, North Carolina.
As part of the experience, teens have the ability to pilot a Land Rover Range Rover Evoque or a Land Rover Discovery Sport, both subcompact SUVs, on a course specifically designed for beginner drivers. Each vehicle is equipped with custom cameras inside to monitor all activity as well as an additional brake pedal on the front passenger side of the SUV, which is accessible to the in-car instructor at all times.
Each drive experience includes one hour of instruction:
Familiarization - This section includes setting up and adjusting controls such as the seat and steering wheel, seat belt fitting, mirror adjustment, blind spot awareness development, secure door closure, and safety checks for all occupants.
Setting Off - During this section, drivers learn to develop spacial awareness and instructors ensure that the driver is comfortable with steering, braking, vehicle spacing, throttle control, and acceleration.
Low-Level Obstacles - The obstacles in this section of the course were developed specifically for the teen driving experience. They include a hill ascent, slalom, figure eight, cone course, low articulations, braking obstacles, a descent, and backing up for garage parking.
The teen driving course is priced at $275. An advanced session, for drivers that have already completed the hour-long course, can be purchased for $425 and includes an extra 30-45 minutes of instruction that includes a water crossing as well as driving through mud and ruts.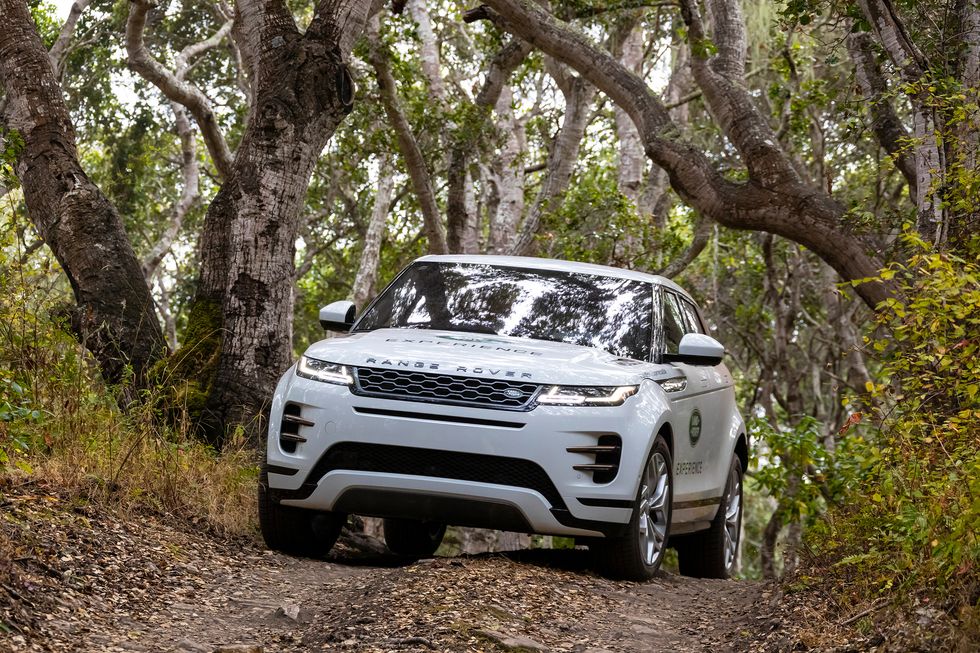 Teens get to experience a number of off-road conditions that they wouldn't get a chance to as part of regular driver's ed classes.Photo courtesy of Land Rover
In addition to the teen off-roading experience, Land Rover will be offering family bundles that allow the entire family to join in the off-roading experience.
Drivers must be at least 14 years old and have a minimum height of 4'8". No previous driving experience is necessary. A parent or guardian must be present in order for a teen to participate.