Demanding Lamborghini buyers request these 3 custom services and features
Apr 13, 2021, 8:01 pm
Photo courtesy of Automobili Lamborghini
If you're not rich enough to have an automaker completely craft you a one-off from scratch, the next best thing is to take full advantage of the company's vehicle customization options. There's usually a special devision that takes care of this. At Aston Martin, it's Q. Bentley has Mulliner and Porsche offers up their Manufaktur department.
Lambroghini's Ad Personam customization program offers five key areas where customers can make the vehicle they order unique. Specialists assist customers at every step of the process, taking into consideration their demands as craftspeople create the vehicle that's ordered.
The choice of 348 unique colors.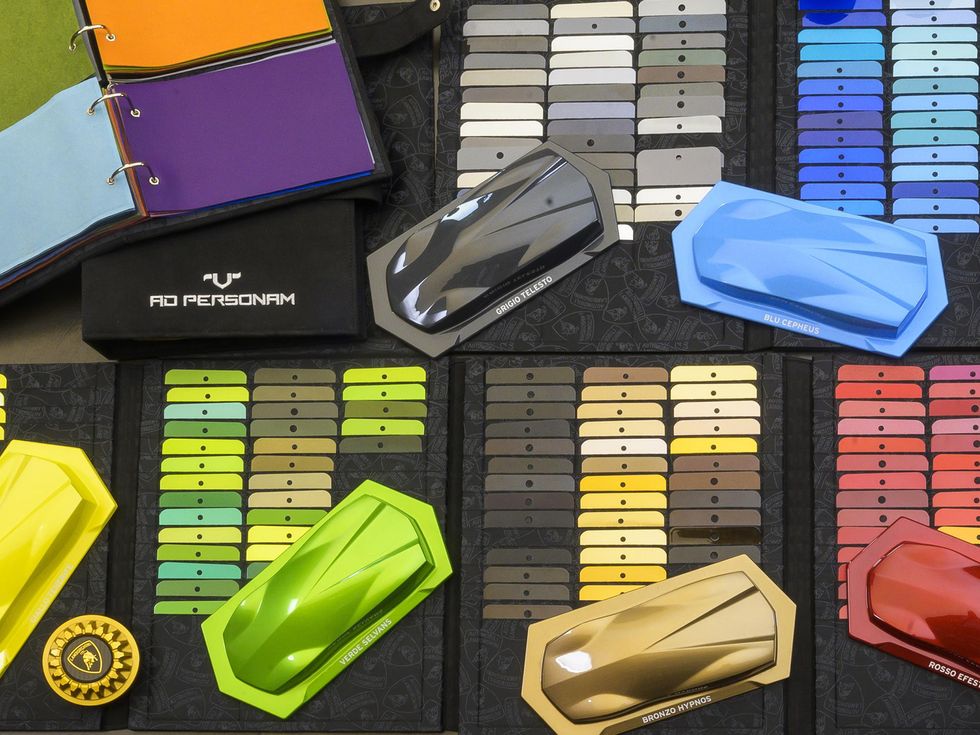 Lamborghinis are offered in a wide variety of colors.
Photo courtesy of Lamborghini Automobili
Though not every color is available in every region of the world, there are 348 total options offered to customers. Americans tend to be the most demanding, requesting 20 percent of the custom colors that Ad Personam offers up, followed by customers in Asia Pacifica and EMEA region.
Take the car to the next level with diamond dust paint.
All that glitters isn't always gold. Sometimes it's diamonds. Ad Personam offers Lamborghinis with a new transparent paint that includes micro crystals in the form of diamond dust. This dust undergoes a unique processing technique and is applied to the bodywork of the supercar, giving it an iridescent sheen that changes color according to reflections of the light at that moment.
Add a unique work of art.
Lamborghini's talented upholstery department has seen it all. In addition to the typical orders, they're able to take special requests for unique decorations and embroidery, from the seat logo, hand-stitched rather than hot-embossed, to the initials embroidered inside the passenger compartment.
Some of the most creative options requested by buyers include creating branches and peach blossoms, portraits of the customer or their beloved pet, designs in street art style with the bull, and "splash-effect" color (like in the Aventador S by Skyler Grey), to images of the skyline of their favorite city.