New Kia Futuron Concept has a 360-degree core
Nov 15, 2019, 6:24 am
Photo courtesy of Kia Motors
Kia Motors is giving a hint of its future electric vehicle design with the debut of the Kia Futuron Concept, an all-wheel drive high-riding hatchback that they're calling a "sports car on an SUV platform."
The automaker choose the name of the vehicle because it's a portmanteau of the words future and on. They say that it will help give consumers an idea of what to expect from Kia in the future. Looking closely, it's likely that many hallmarks of this concept car will play out in future Niro designs and in a forthcoming subcompact SUV that is related to the Hyundai Venue.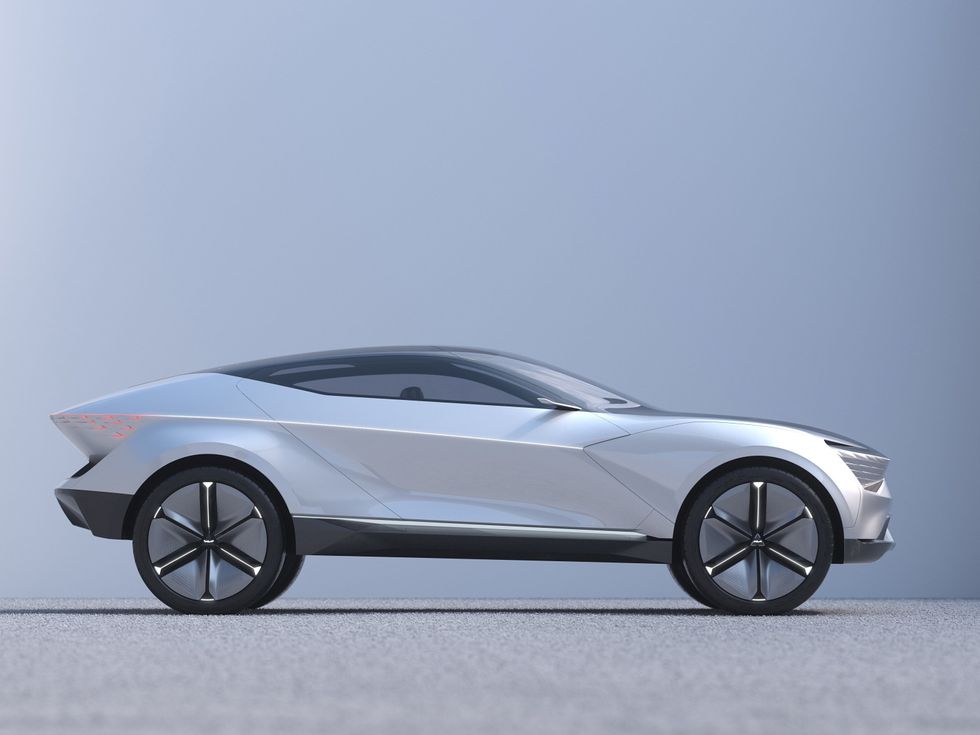 The high-riding coupe has sleek lines and a sophisticated overall aesthetic.Photo courtesy of Kia Motors
With the design, Kia is emphasizing elegant proportions rather than funky characteristics like what you'll find in their Soul. Sweeping lines that flow from front to rear are common in modern concept vehicles and this is no exception. Kia's designers were drawn to the 360-degree styling because of its flowing shapes that easily move from the exterior to the interior, expanding and contracting.

The face of the car has a new interpretation of Kia's tiger nose grille, with a wide opening across the front of the car. That grille incorporates LED headlamps with a distinct light signature.
Kia has given the Futuron Concept an all-electric powertrain with all-wheel drive. It has a high-capacity battery (no exact numbers are available) and in-wheel electric motors.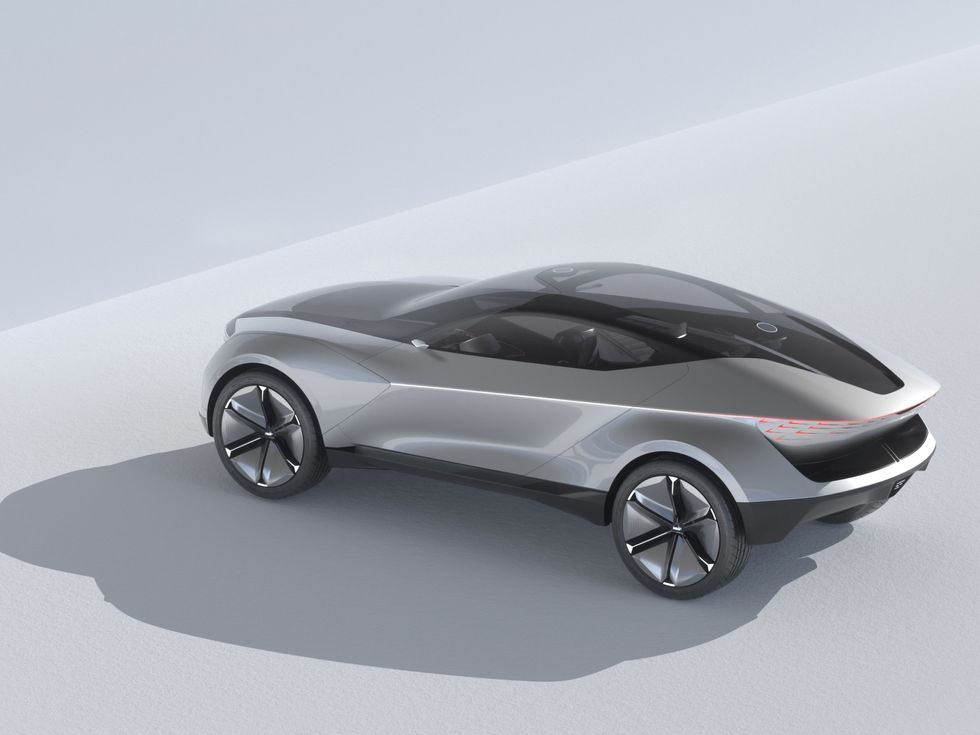 It features a panoramic glass roof.Photo courtesy of Kia Motors
The interior of the model features leaned back seats that allows for an "interactive driving experience suitable for urban city environments." The two front seats are made out of flexible materials that offer seating flexibility in the vein fo what first-class passengers would find on an airliner.
Its roof has diamond-shaped panoramic glass. Inside the greenhouse is a network of LiDAR sensors capable of Level 4 autonomous driving features.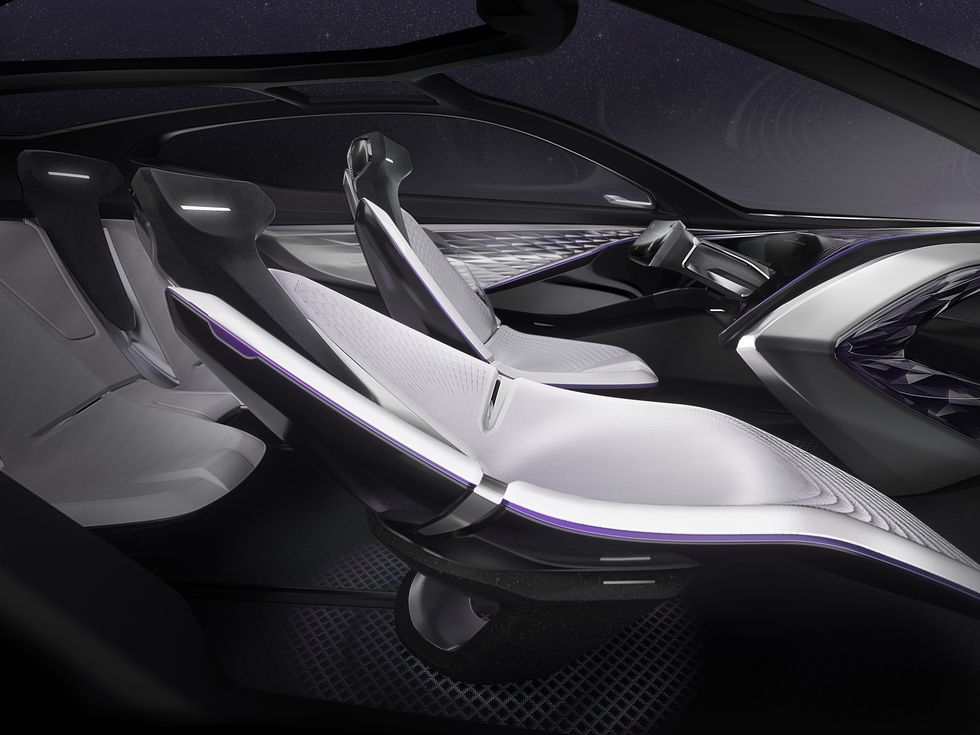 Kia has given the SUV unique seating that is meant to provide first-class comfortability.Photo courtesy of Kia Motors
Kia touts the car's seamless cockpit area that features the instrument cluster wrapped in harmony with the rest of the car's audio and visual displays and through the steering wheel.