Here's how to keep your kids safe in the back seat of your car
Sep 30, 2019, 10:08 am
According to research conducted by the Centers for Disease Control and Prevention, car crashes are the leading cars of death for children ages one to 13. Many of these deaths could be prevented with the proper use of child restraint systems or child safety seats.
Parents, are you doing a good job keeping your children safe in the car? A new guide from Nissan has 10 child passenger safety tips for drivers transporting little loved ones.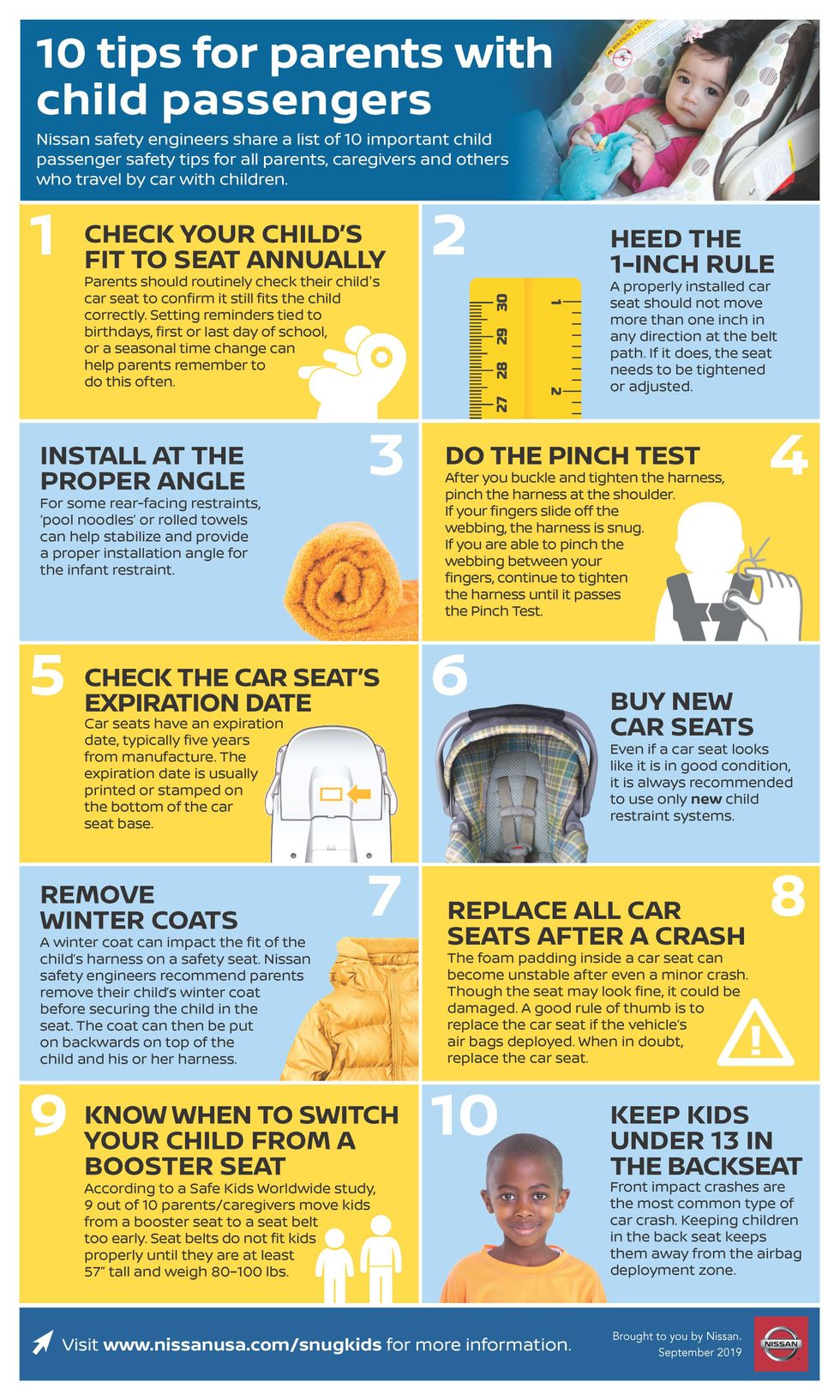 Image by Nissan North America
Nissan recently launched its Snug Kids guides, which help Nissan owners find out which car seats fit their vehicle best based on 6,400 tests conducted by Nissan and Infiniti researchers.