Land Rover, Mitsubishi have the best websites according to a new J.D. Power study
Jan 9, 2020, 10:26 pm
Photo courtesy of Land Rover
Before buyers set foot in a dealership, nearly all of them explore their options online. A new study from J.D. Power has determined that Land Rover and Mitsubishi have the best website experiences of all mass-market automakers.
The U.S. Manufacturer Website Evaluation Study is a semiannual examination of the usefulness of manufacturer websites during the process of shopping for a new vehicle. J.D. Power studied four key usability features of the sites as part of the evaluation: information/content, appearance, navigation, and speed.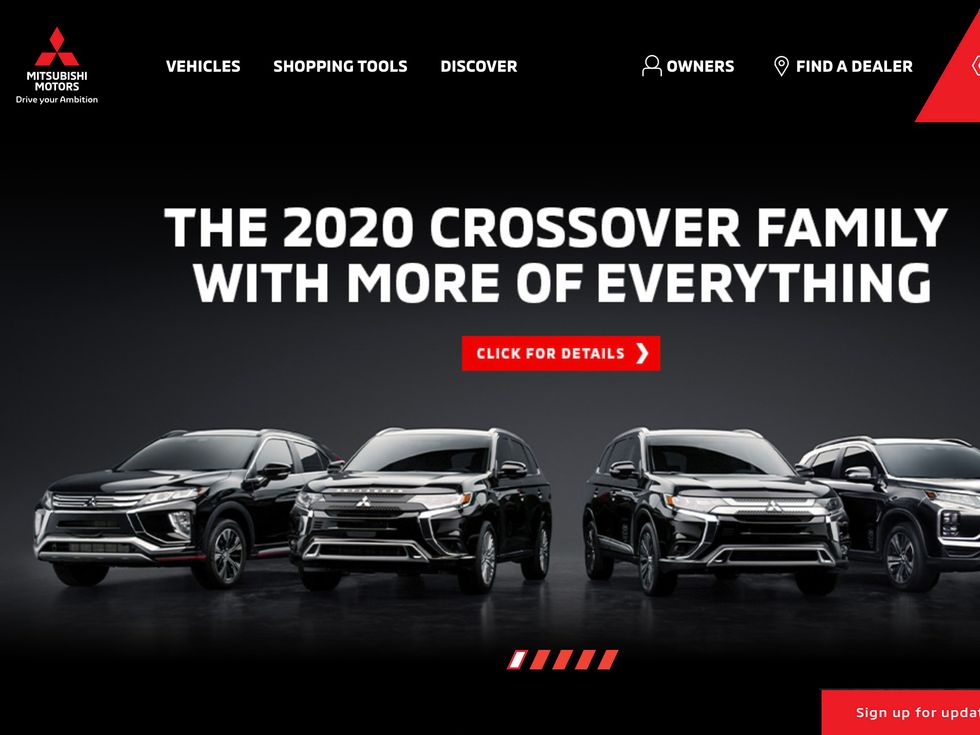 Photo courtesy of Mitsubishi Motors
"This year's study was redesigned to underscore several recent trends seen in automotive vehicle manufacturer websites," said Jon Sundberg, senior manager of digital solutions, J.D. Power. "We've taken note of the digital advancements OEM websites are implementing to evolve the automotive shopping experience. Items like personalization, customization and digital retailing are being implemented or are on the digital road map for many OEM sites, and we wanted to ensure the customer has a voice in these areas. We've even added self-guided videos and transcripts of shoppers using OEM websites to give further context to the shopping experience."
To conduct the study, 10,031 new vehicle shoppers were surveyed. To be considered a new vehicle shopper, respondents had to indicate that they will be in the market for a new vehicle within the next 24 months. The survey was fielded in November 2019.
Out of 1,000 possible points, luxury automaker websites received an average of 834 points. The mass market brands averaged 826. Land Rover was the highest ranked with 864 points. Mitsubishi was the highest-ranked mass market brand achieving a score of 848.
J.D. Power first started surveying automaker websites in 1999.