Hyundai confirms Santa Cruz name for new truck, U.S. production location
Nov 13, 2019, 8:34 pm
Photo courtesy of Hyundai
The Hyundai Santa Cruz truck will go into production in 2021 at the automaker's Montgomery, Alabama plant, joining the Hyundai Santa Fe, Sonata, and Elantra on the assembly line.
The existence of plans to create a truck for the U.S. market was first show at the 2015 North American International Auto Show when the Santa Cruz concept was revealed.
But, is the Santa Cruz really going to be a truck? In a press release Hyundai called the model a "compact utility vehicle" for people that "need the day-to-day versatility of an open bed." Hyundai says that the vehicle "creates a whole new segment" but it sounds a lot like the description that could be used to refer to the Subaru Baja.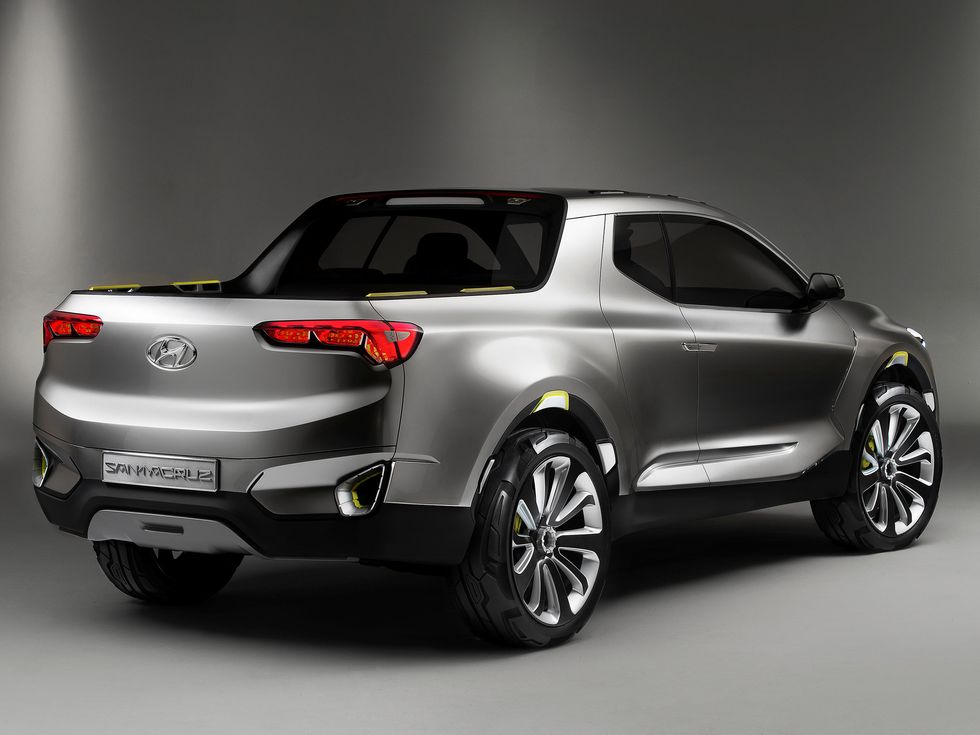 Hyundai's description of the truck has it sounding a lot like a Subaru Baja.Photo courtesy of Hyundai
This description fits with what information Hyundai engineers have let slip out over the years saying that they were working on a truck that would be more for coastal Californians who need something to throw a surf board in the back of rather than farmers in the midwest looking for a truck to haul hay around in.
To accommodate the new vehicle production, Hyundai Motor Manufacturing Alabama (HMMA) will get a $410 million expansion that includes additional space in the stamping, welding and parts processing areas of the complex.
"Bringing the Santa Cruz to HMMA demonstrates that Hyundai Motor Company is confident our more than 3,000 Team Members are ready to build a quality crossover for the U.S. market," said Byungjin Jin, president and CEO, Hyundai Motor Manufacturing Alabama.
HMMA will add 200 jobs and local suppliers are projected to add an additional 1,000 jobs to support the plant expansion and Santa Cruz production.