Hyundai miniaturizes its 45 concept car for use to support hospitalized children
Dec 18, 2020, 5:56 pm
Photo courtesy of Hyundai Motor America
Hyundai's 45 concept car was a modern interpretation of the Hyundai Pony Concept that focused on powertrain technology. The 2019 model was the first SUV interpretation of the company's Sensuous Sportiness design aesthetic was shown publicly.

Soon, that concept will be brought to life as the Ioniq 5 midsize crossover. Before that, Hyundai is taking that 45 concept a step further, creating a miniature version of the car for use by young patients at SJD Barcelona Children's Hospital in Spain. The vehicle is part of the Little Big e-Motion project that moves children from their beds to treatment rooms, a journey that is considered one of the most stressful trips for children within the confines of the hospital.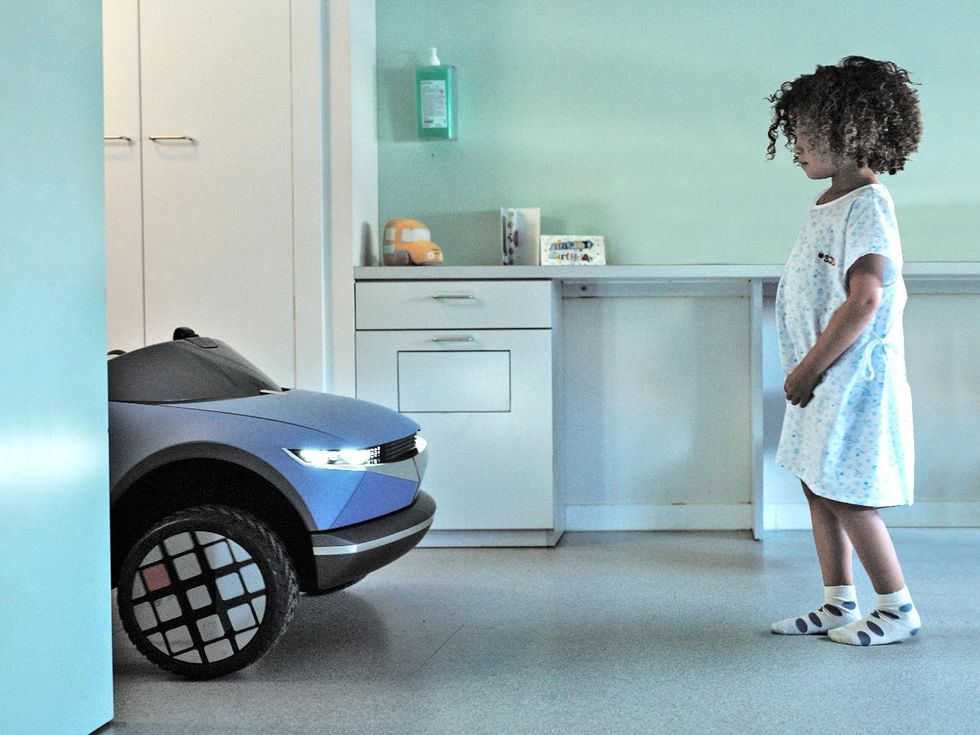 The vehicle transports children from their rooms to treatment areas of the hospital.Photo courtesy of Hyundai Motor America
The one-of-a-kind mini EV uses Emotion Adaptive Vehicle Control (EAVC) technology in its role. EAVC is an artificial intelligence-based technology that monitors facial expressions, heart rate and respiratory rate, and combines these readings with input from the vehicle including speed, acceleration, noise and vibration. The technology then processes the data using machine learning to optimize the vehicle environment including lighting, climate, music, and fragrance dispenser systems.
Hyundai continues to work with the Massachusetts Institute of Technology (MIT) Media Lab to develop the technology.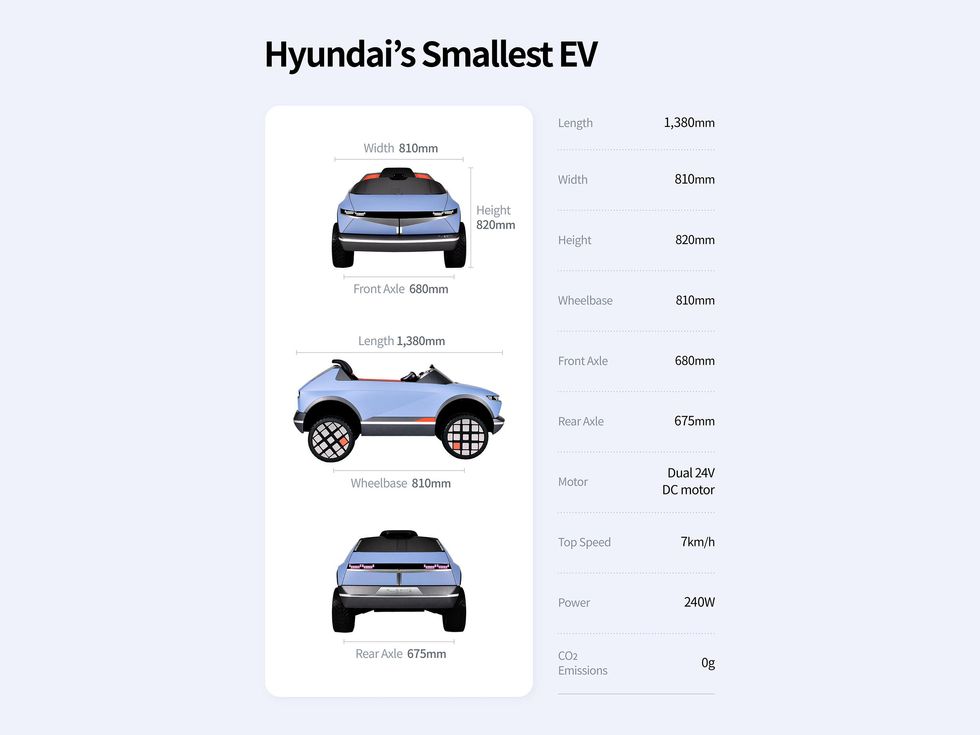 Photo courtesy of Hyundai Motor America
"We want our technology to help improve the lives of our customers in various mobility spaces beyond the roads," said Jinmo Lee, Senior Research Engineer at Hyundai Motor who led the project. "We hope the EAVC technology on the minicar will provide a fun, safe mobility experience for young patients and help improve their health outcomes."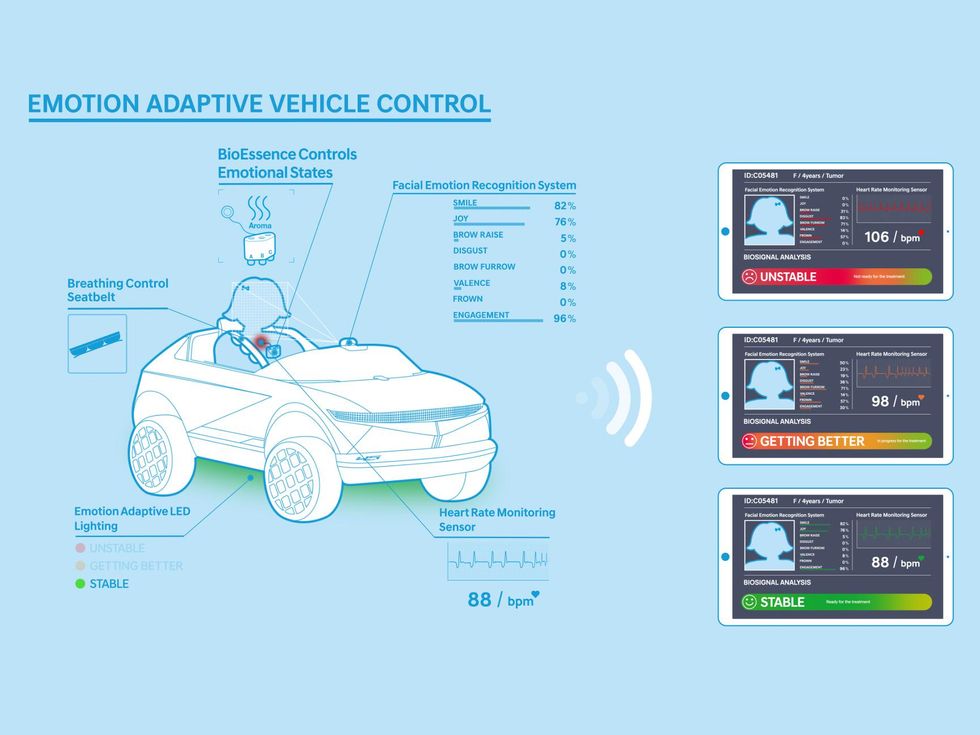 Photo courtesy of Hyundai Motor America
Watch the video below to see how the concept car works at SJD hospital as a young patient prepares for treatment.
Sharing Hearts with Children, Little Big e-Motion Project | Hyundai Motor Group | Giveaway Eventwww.youtube.com