Hyundai launches self-driving on-demand ride-sharing pilot service
Oct 27, 2019, 1:15 pm
Photo courtesy of Hyundai Motor Company
Hyundai is partnering with Pony.ai and BotRide to launch a shared, on-demand, autonomous vehicle service operating on public roads. Beginning November 4, a fleet of self-driving Hyundai Kona all-electric SUVs will provide free rides around Irvine, California.
Pony.ai built the car's self-driving system and Via created the BotRide on-demand ridesharing technology and application, according to the automaker.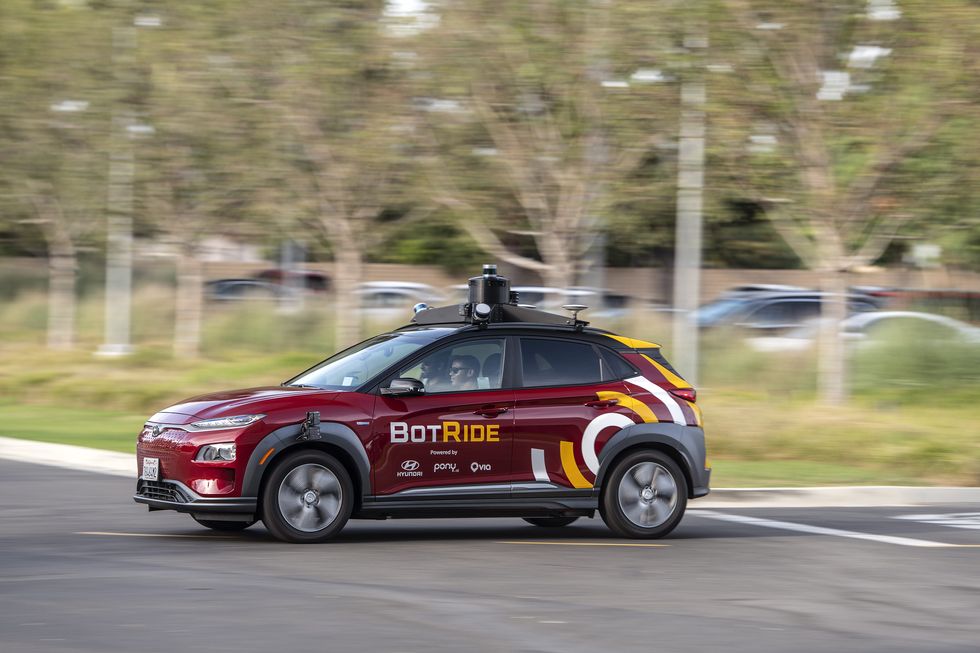 The vehicle fleet is now running in Irvine, California.Photo courtesy of Hyundai Motor Company
"The pilot introduces BotRide to several hundred Irvine residents, including college students. The goal is to study consumer behavior in an autonomous ride-sharing environment," said Christopher Chang, head of business development, strategy and technology division, Hyundai Motor Company. "We are going to learn about ecosystems, where the vehicles travel and optimize the customer experience. BotRide, is another example of Hyundai's ongoing efforts to actively build expertise in mobility technology as well as the company's commitment to providing more user-friendly mobility services to customers."
Riders can use the BotRide app, available for Apple and Android devices, to hail the service from their smartphone. Multiple rides are able to share the same vehicle, despite having different pickup and drop off locations.
The vehicles are equipped with Pony.ai's latest sensor hardware and proprietary software that identifies other vehicle and pedestrian locations surrounding the Kona. It works to predict human and vehicle behavior and then logs the information gathered during the rides to validate user experience.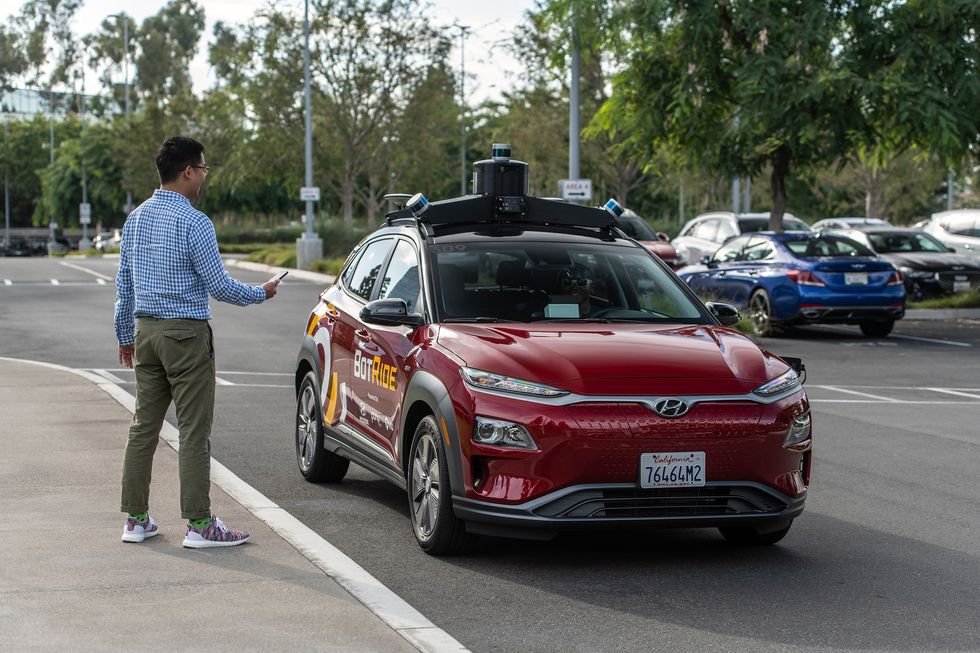 Riders hail the ride using their smartphone.Photo courtesy of Hyundai Motor Company
"The BotRide pilot represents an important step in the deployment and eventual commercialization of a growing new mobility business," said Daniel Han, manager, Advanced Product Strategy, Hyundai Motor America. "In addition to the technology partners powering BotRide, the broader city and community ecosystem have also played an important role in making BotRide possible. The BotRide pilot can serve as an example of how cities and companies can come together to truly enable smart cities and smart transportation systems of the future."
The fleet is on the road now.