Hot Wheels crowns "Nashhole" a winner in Las Vegas, new model coming in 2020
Nov 13, 2019, 2:51 pm
Photo courtesy of Hot Wheels
Hot Wheels began their worldwide tour to find the next popular collectable toy car in March in Miami and wrapped it up last week at SEMA. Working, real-sized automobiles competed against each other for the chance to have their likeness be transformed in miniature into the newest contents of gleaming packages hanging in drug stores and toy shops.
"This tour is all about finding the custom car out there worthy of becoming a Hot Wheels," said Ted Wu, VP of Senior Design at Hot Wheels. "This year has been amazing, we have seen 90,000 people come out to our events, 5,000 cars entered the shows with 20 nationwide stops."
Legends Tour judges rated each contestant in regional contests using three attributes:
Authenticity- a car that embodies Hot Wheels with a radical look and amazing performance.
Creativity - a car that is unique with details and stands out from the rest.
Garage Spirit - built and not bought with a great story behind it.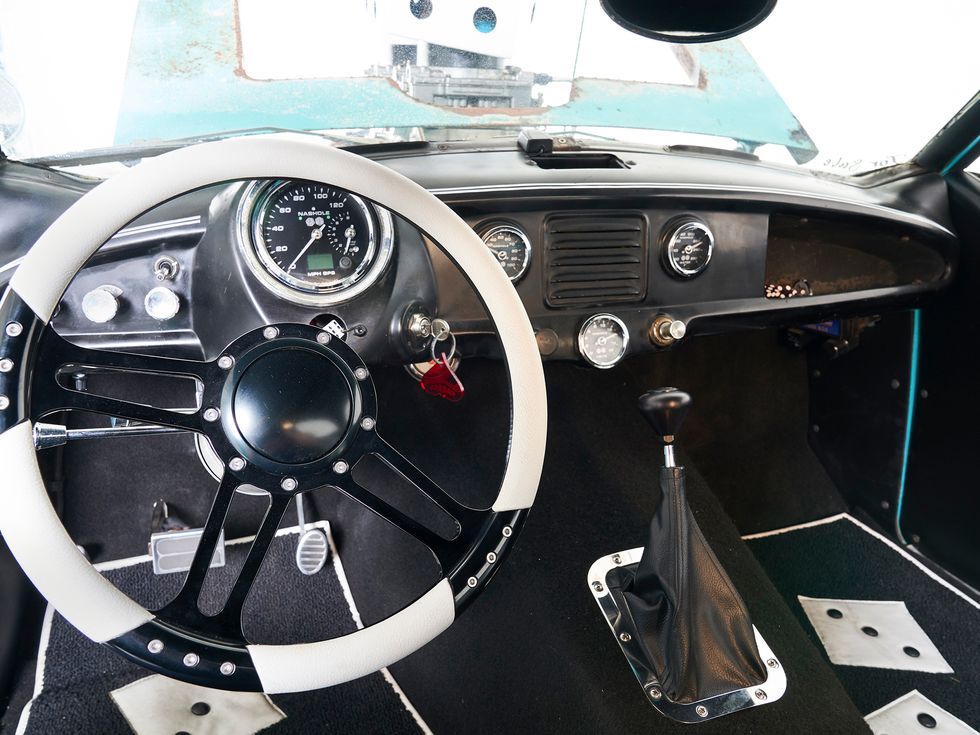 The winner's car was chosen based on its authenticity, creativity, and the story behind its creation.Photo courtesy of Hot Wheels
The Regional winners that were part of the SEMA final included:

Miami- 1947 Steampunk Willys rat rod with military accents, motorcycle wheels and tires, and a tractor seat
Houston -1972 Luv truck that was put back together 30 years later after the original owner passed away
Atlanta - 1975 Chevy Impala Low Rider nicknamed "GQ"
Los Angeles - 1957 Nash Metropolitan with exposed wheels and tires that's powered by a small block Chevy 305
Charlotte - 1936 Chevy Custom truck that started as sedan then transformed into a four-door dually with a 750-horsepower Cummins engine
Philadelphia – 1968 Toyota Land Cruiser that took 3 years to build and has 5 inches chopped off with a custom chassis and a 12-cylinder BMW engine
New York/New Jersey – A combination 1948 Chevy Pickup and 1960 Cadillac owned by Mike Calderone was built in 1989 using four different cars
Detroit – 1957 Custom Studebaker that is powered by a 4.6-liter B8 Lincoln modular engine
Chicago- 1965 Pontiac GTO was inspired by the owner's father's gasser stories
Bentonville – 1969 International Harvester Cabover 1600 that has a supercharged 350 Chevy engine and a spoiler to balance the truck
St. Louis – 1976 Chevy Vega nicknamed "RCR" with a LS3 engine
Dallas - 2002 Honda S2000 that was modified after its owner went to a technical school
Seattle – 1971 VW Bug with three inches chopped off and a removable hardtop added
Phoenix- 1971 VW Squareback that's a twin-engine gasser.
Denver- 1954 Chevy Bel Air that has 6.5 inches chopped off the top and 15 inches added on the back
San Jose – 1995 Honda Civic with a beefy 450-horsepower engine that runs on E85
San Diego – 1960 Renault Dauphine was originally found on Facebook Marketplace after being stored for 40 years
Los Angeles –This car is a combination of a 1974 Opel Manta/Nissan 240SX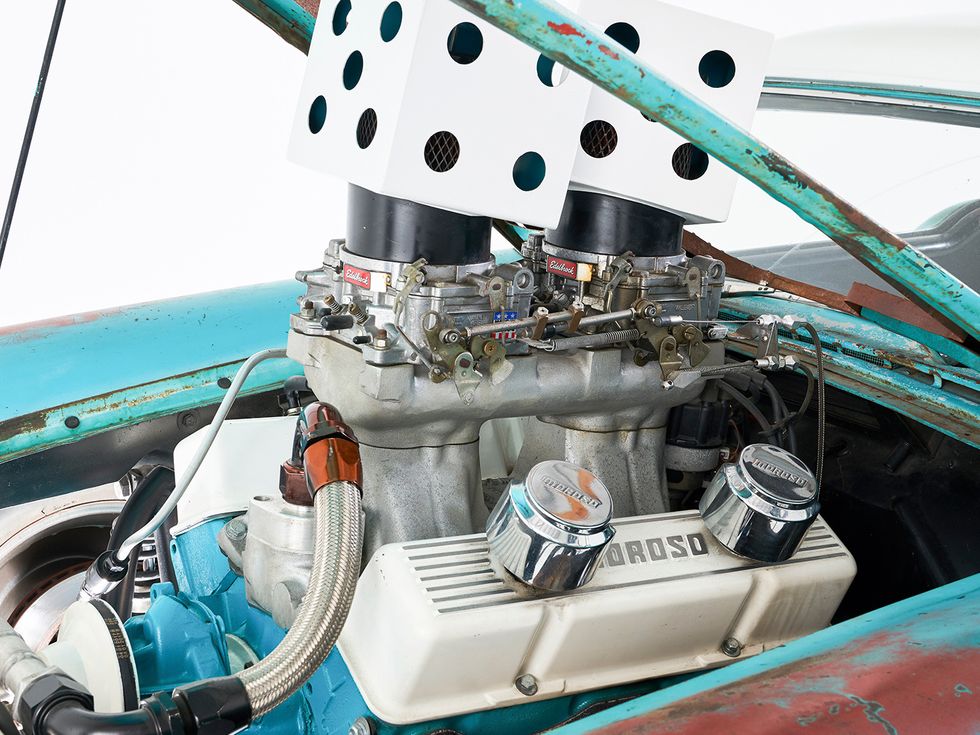 This replica Chevy 305 engine powers the Hot Wheels toy version of the Hot Wheels Legends contest winner. Photo courtesy of Hot Wheels
All the regional cars competed in the final and were judged by a crew that included noted automotive enthusiasts Adam Corolla, Richard Rawlings, and Jay Leno.
The winner was the 1957 Nash Metropolitan, known as the "Nashhole" and owned by Greg Salzillo and Dave Ford. Hot Wheels enthusiasts can expect a miniature replica of the "Nashhole" in stores in 2020.