General Motors deciding to make a new Hummer pickup is actually on-trend
Jan 11, 2020, 10:26 am
General Motors's Hummer brand was ahead of its time. While originally based on a military vehicle, the brand expanded to offer a few different large, chunky, gas-guzzling SUVs before the SUV craze really started to hit. Factor in the GM bankruptcy and you have a recipe for a failed project.

But the Hummer brand itself apparently isn't dead. According to a report from the Wall Street Journal, General Motors will be resurrecting the name for an upcoming electric pickup truck. That's right, an electric pickup. In addition to the name coming back, the company is allegedly buying a spot during the Super Bowl and recruiting LeBron James to help sell it.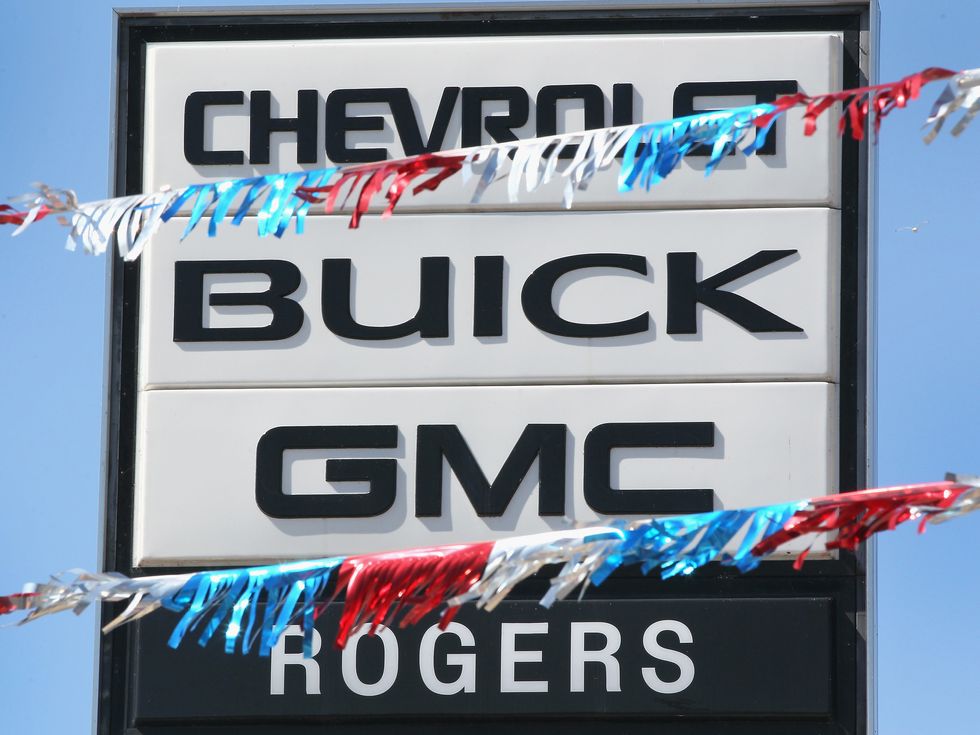 A sign marks the location of a GM dealership on July 23, 2014 in Chicago, Illinois. Photo by Getty Images
Additionally, the article claims that the truck will be sold at GMC dealerships. AutomotiveMap reached out to GMC for comment, and as expected on speculative news like this, the company did not confirm nor deny the report.
General Motors CEO Mary Barra has committed to an electric vehicle (EV) future for the company's products and there have long been rumors that the first one would be a GMC pickup. This news fits into that mold.
Electric pickup trucks are coming sooner rather than later, it seems. Ford has committed to the F-150 being the platform for their EV pickup (and even have a video of a prototype towing a locomotive). Rivian – a startup with $500 million in Ford investment and equal that from Amazon – has both an electric pickup and an electric SUV coming. Another startup, Bollinger, is slated to build EV trucks and SUVs in Detroit. Tesla's CEO Elon Musk announced the Cybertruck recently.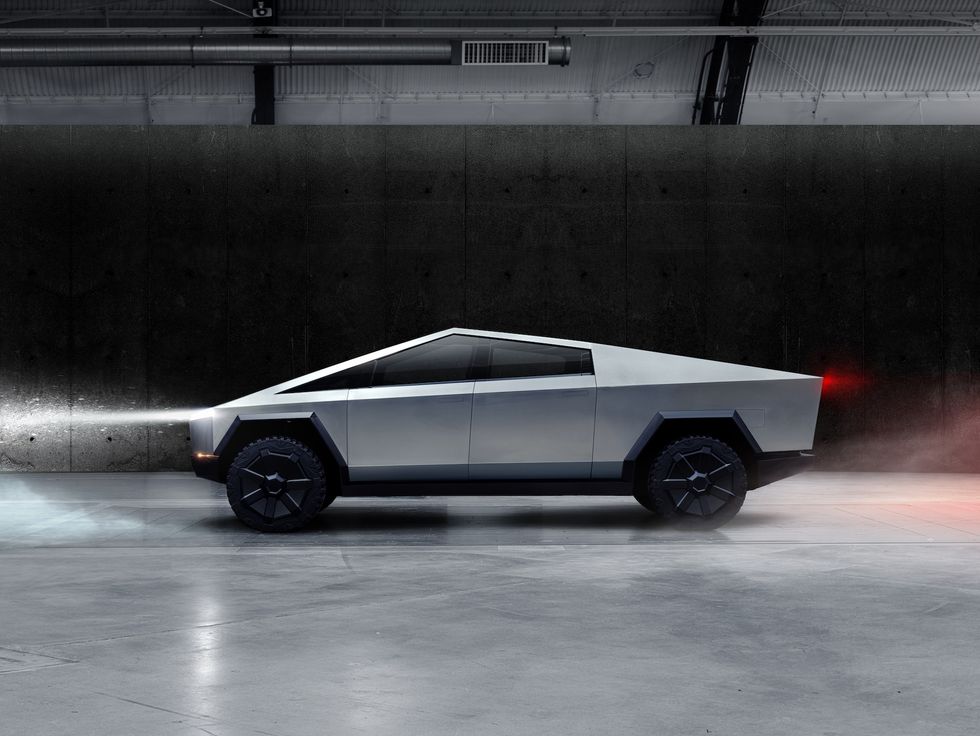 Tesla recently debuted its all-electric Cybertruck.Photo courtesy of Tesla
An electric pickup truck likely won't be cheap. While we believe Ford is set to mass-market the electric F-150, the other trucks coming are likely going to have a premium price. This helps amortize out the cheaper products in the future, shifting the development cost onto buyers who aren't as price sensitive as the general buying public.
The first Hummer, the H1, was not cheap. People recognize Hummer as a premium nameplate. It makes absolute sense that an expensive EV pickup would have a premium badge, which is why the idea of it being a GMC made more sense than a Chevrolet. A Hummer sold at a GMC dealership? Jackpot.
Also, buyers are now purchasing pickups of all different prices. A new half-ton truck can quickly crest the $70,000 MSRP mark. A new heavy duty or Super Duty truck can easily pass $90,000. Buyers are no longer hesitant to shell out big money for pickups like they used to do on sedans.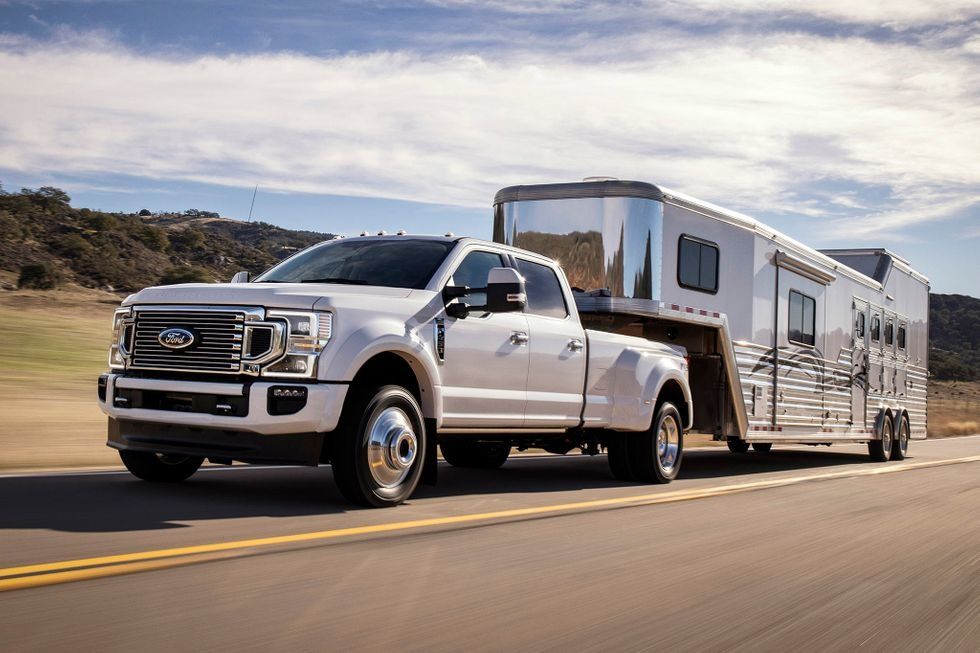 Ford's Super Duty trucks can easily reach $90,000.Photo courtesy of Ford Motor Company
A Hummer pickup also lets GM continue their development of the EV technology that will eventually make its into their mass-market brands. It allows the company to charge more now and sell based on the hype of the nameplate as well as the fancy new technology. The product will attract EV fans and Hummer fans.
The real question is, "Will it look ridiculous?" Tesla's Cybertruck is the only electric pickup coming that looks significantly different from the 3-box pickup truck design we're all used to. While it's unlikely that the Hummer will be as extreme, it gives GM designers an opportunity to let loose in a way they wouldn't normally be able to. Hummers have always been ridiculous. There's no reason to change now.
Stay tuned because this segment is about to get really interesting.