Ford making FordPass remote features complementary
Oct 16, 2019, 8:26 am
Photo courtesy of Ford Motor Company
FordPass, Ford Motor Company's mobile platform, will now be free for customers to use. The change makes Ford the first automaker to offer its remote vehicle features and connected service complimentary to customers.
FordPass, powered by FordPass Connect, is a mobile app that allows Ford vehicle owners to remotely start/stop/unlock their vehicles, schedule maintenance at participating dealers, schedule start times, and chat with Ford Guides. The app is compatible with Apple and Android smartphones.
Previously, FordPass was only available to customers via one, two, or five-year subscription trials. General Motors customers pay as much as $14.99 per month for similar OnStar remote vehicle services and Toyota charges $8 per month. Both of those plans come with a free three-month trial subscription.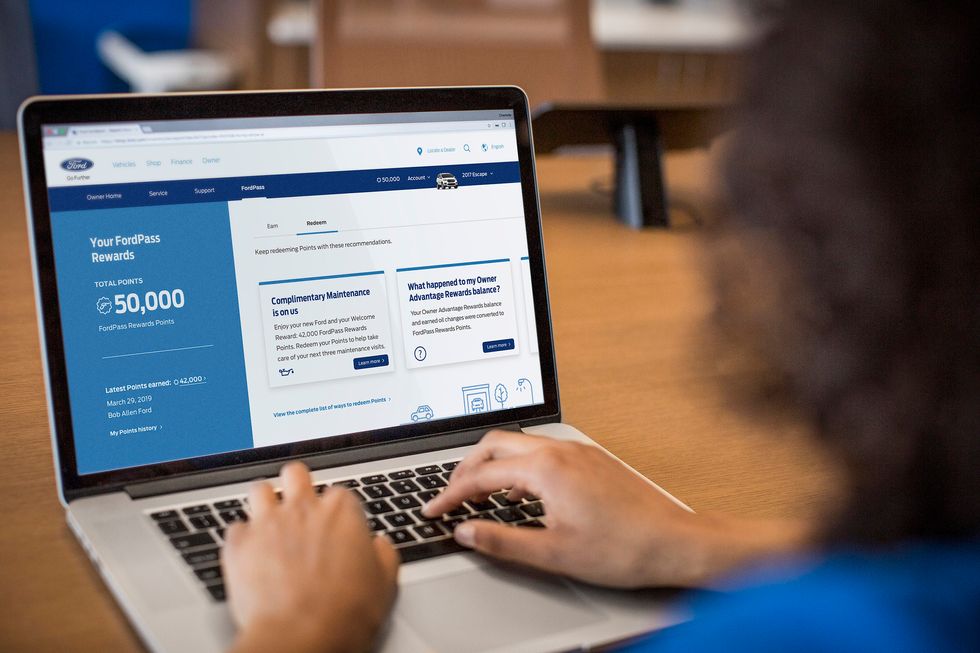 As part of the FordPass service, the automaker will offer complementary enrollment in FordPass Rewards.Photo courtesy of Ford Motor Company
Along with those functions, cuomsters will have access to FordPass Rewards, a customer loyalty program that allows them to earn points that can be redeemed for complimentary maintenance with the purchase or lease of a new Ford vehicle. Customers can also earn points by getting their vehicle serviced at their local dealership.
"When customer experience is consistently done correctly it increases loyalty," said Kari Novatney, FordPass. "We think it's important for our customers to have the ability to conveniently and safely access their vehicle from the FordPass app anyplace and anytime."
FordPass was introduced in 2016 and currently has more than 1.5 million active members.
This change in FordPass terms and conditions only applies to select model year vehicles equipped with FordPass Connect. Visit www.FordPass.com for more information.