New FordPass Charging Network has 12,000 stations and 35,000 plugs
Oct 22, 2019, 5:47 pm
Photo courtesy of Ford Motor Company
Ford Motor Company is building out its electric charging network ahead of the debut of its Mustang-inspired all-electric crossover. As part of the plan, Ford is offering customers access to 12,000 stations and 35,000 plugs, the most available access of any automaker.
This announcement comes on the heels of new that Ford will make FordPass remote features complementary.
FordPass users will be able to utilize the FordPass app to find an available Ford Connected Charge Station. The stations include those with DC fast charging capability. The 48-amp Ford Connected Charge Station can fully power a vehicle overnight while the owners sleeps, adding around 32 miles of range per charging hour to the battery.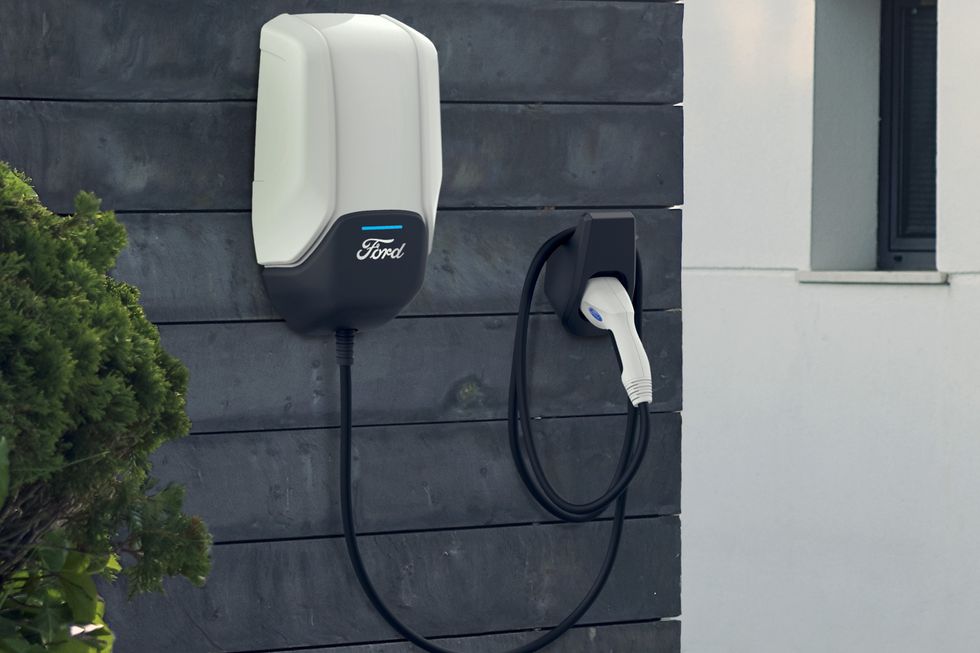 Ford is partnering with Amazon to install home charging networks for customers.Photo courtesy of Ford Motor Company
"Among people who already own or want to purchase electric vehicles and plug-in hybrids, 48 percent say that a lack of charging stations is one of their main concerns," said Ted Cannis, Ford director of global electrification. "By offering industry-leading charging access we are dismantling those barriers, allowing more customers to confidently enjoy the benefits of owning an electric vehicle."
Ford is working with Greenlots, a Shell Group company, to bring together multiple charging providers to develop the network. Drivers will be able to identify charging stations and pay for charging through their vehicle's infotainment screen.
Every new Ford EV will come with a Ford Mobile Charger that can be used on Level 2 (240-volt) outlets and add 22 miles per charging hour to the vehicle. Using as standard Level 1 (120-volt) plug, buyers add an average of three miles per charging hour.
Ford has partnered with Amazon Home Services to offer home installation. When customers choose the Ford Connected Charge Station option, they will be able to see upfront pricing estimates and schedule a licensed and vetted electrician online.
Ford is giving EV buying customers two years of complimentary FordPass Charging Network access.
The FordPass app also allows customers to set charging schedules and alerts at home, and pre-condition their vehicle before they drive. FordPass Power My Trip helps drivers plan their route based on charge needs and charging points.
The FordPass app is currently available in the Google Play and Apple stores.