Take a Peek: Ford previews next-gen SYNC infotainment system
Nov 1, 2019, 3:10 pm
Photo courtesy of Ford Motor Company
Ford has previewed the next-generation of its SYNC infotainment system, SYNC 4. The automaker claims that the new system is faster, easier, and simpler to use.
Standard screen size will likely vary by vehicle but Ford is already making it known that 12- and 15.5-inch screens will be available. Ford says that the screens will allow users to multitask without going through various menus. On the 12-inch screen, the screen view can be split into two smaller windows.
The 15-inch screen employs something Ford is calling Adaptive Dash Cards. Frequently and recently used features will display below the main portion of the screen and display information such as the next step in the route or audio controls.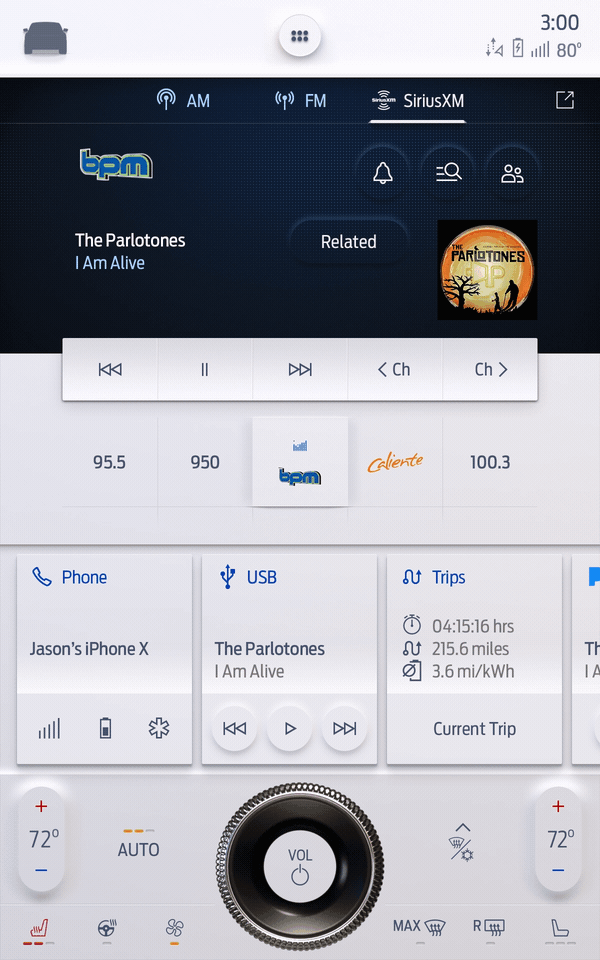 When users change their ambient temperature setting, this what the screen will show.GIF courtesy of Ford Motor Company
"No matter what size screen Ford customers choose, they will be getting an experience tailor-made for their vehicle," said Gary Jablonski, chief engineer for SYNC technology, Ford Motor Company. "SYNC 4 puts these high-definition screens to work not only by offering even crisper displays, but also by making driving easier with new multi-tasking capabilities."
Th new system features an updated graphic design and interface. The looks of the latest SYNC 3 system are intact, with blacks and blues standing out most, however the overall design will vary by vehicle, as will screen size.
Every new Ford vehicle comes with available FordPass Connect, a 4G LTE Wi-Fi hot spot. In vehicles equipped with the newest iteration of the SYNC system, cloud connectivity will be standard, as will voice recognition. The cloud technology allows the system to be able to provide traffic, parking space, and parking cost information in units with navigation.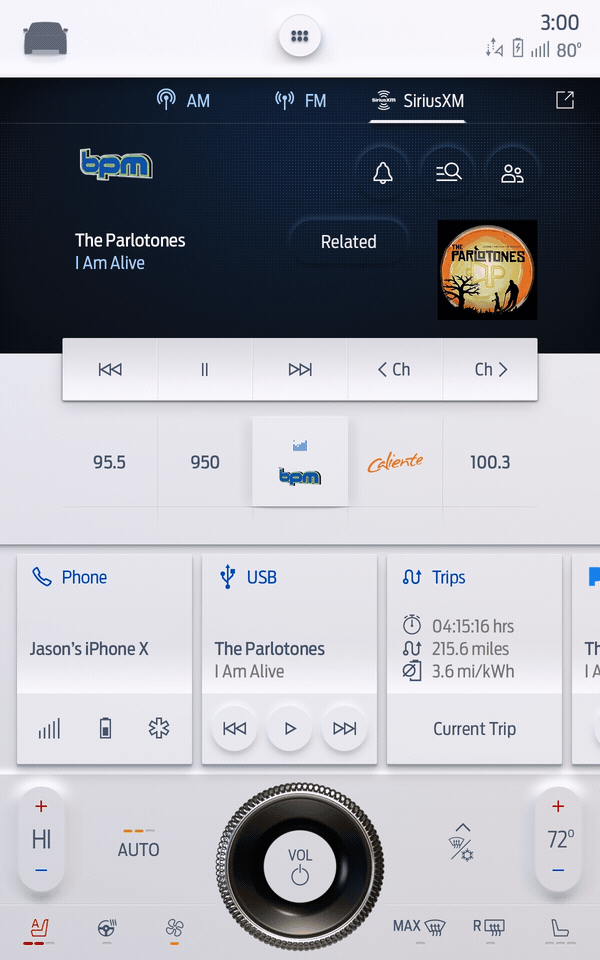 This is what the SYNC 4 interface looks like when users change the volume.GIF courtesy of Ford Motor Company
In its release featuring the new system information, Ford assures that though the system relies heavily on the cloud, it still has on-board processing power to "minimize performance issues." Performance issues are a concern given the glitches experienced with the SYNC 3 system during test drives of the 2020 Ford Escape and 2020 Ford Explorer, something the company issued a statement saying that they are working to remedy.
The owner's manual is now kept on the cloud for easy perusal. This type of functionality is a common offering from luxury automotive brands.
Apple CarPlay, Android Auto, and AppLink apps such as Waze will be able to be accessed wirelessly. AppLink will also allow owners to control their vehicle from their smartphone. SiriusXM with 360L is available.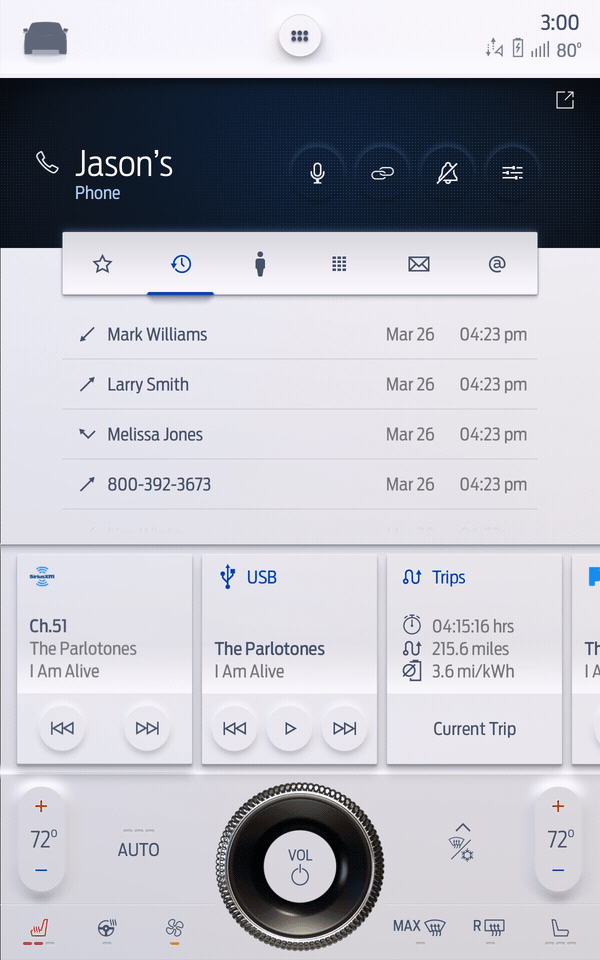 Ford has designed the SYNC 4 system to include easier phone call navigation.GIF courtesy of Ford Motor Company
SYNC 4 is designed to learn user behavior and make suggestions based on previous navigation behavior or prompt users to make phone calls to people you frequently speak to.
The new SYNC 4 system will be available on select Ford vehicles starting in 2020.