Ford offers vehicle loan payment delay option for Texans affected by severe winter weather
Feb 26, 2021, 10:36 am
Photo courtesy of Ford Motor Company
Ford Motor Credit Company, the financial services arm of Ford Motor Company (NYSE: F) has activated a disaster relief program to allow customers affected by the recent serve winter weather in Texas. The program allows certain qualifying customers impacted by Winter Storm Uri to be able to delay monthly payments.
"We care about our customers and understand many of them are going through a very difficult time right now," said Shannon Mokhiber, vice president, North America Business Center Operations. "We want to help and are offering them some time to recover."
The offer, which extends the deadline for up to two monthly payments, is available only to Ford Credit customers in a Federal Emergency Management Agency (FEMA) -declared disaster area who are leasing or have purchased vehicles with financing from Ford Credit or Lincoln Automotive Financial Services. Over 60 Texas counties were part of FEMA's recent Texas Severe Winter Storms (DR-4586-TX). It is currently categorized as an active disaster.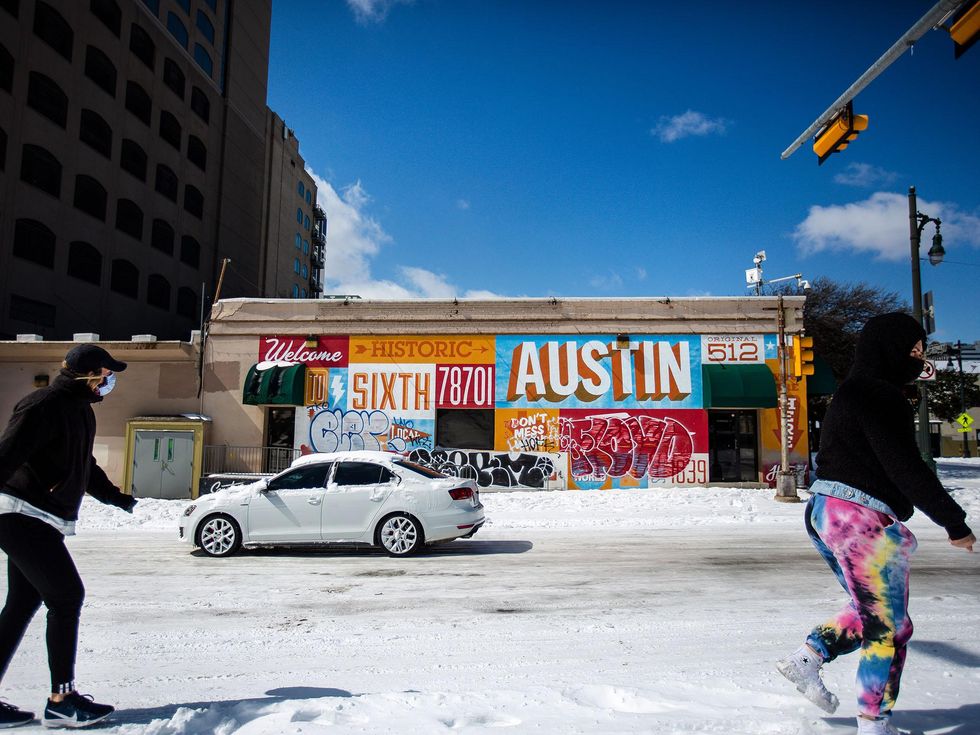 Pedestrians walk on along a snow-covered street on February 15, 2021 in Austin, Texas. Photo by Montinique Monroe/Getty Images
Customers may initiate a payment deferral immediately using the Ford Credit Account Manager digital tool or may call this toll-free number: 1-800-723-4016. Customers in other areas who need help are encouraged to contact the company. The financial services company will send postcards and/or emails with information on how to request help to customers in the affected areas.

Nearly all Texans were at least somewhat impacted by the early February storm, which left left dozens of residents dead, millions without power, and nearly 15 million with water issues. "All 254 counties will have been impacted in some way by the freeze," Lee Loftis, director of government affairs for the Independent Insurance Agents of Texas, told The Texas Tribune. "That is just unheard of."
Houstonians are also able to receive additional relief for disaster-related issues. The Harris County Appraisal District announced that Houstonians whose home saw at least 15 percent damage and who live in a disaster-declared area are entitled to a temporary exemption of a portion of the appraised value of the property, according to CultureMap reporting.