Plan on these changes to trucks from Ford, GM, and others in the second half of 2020
Mar 23, 2020, 12:31 pm
Photo courtesy of Ford Motor Company
The year 2020 is turning out to be one for the history books. Even though we're only part of the way through March, a global pandemic is shutting down automotive production and halting economic growth. Plans to launch new automobiles have been shifted and schedules changed. But we're still expecting a big year in pickup trucks, with some pretty amazing stuff in the pipeline.
Assuming production reaches some kind of normalcy by the summer, and strong incentives to get people to buy, here's what you can expect from all the truck automakers this year.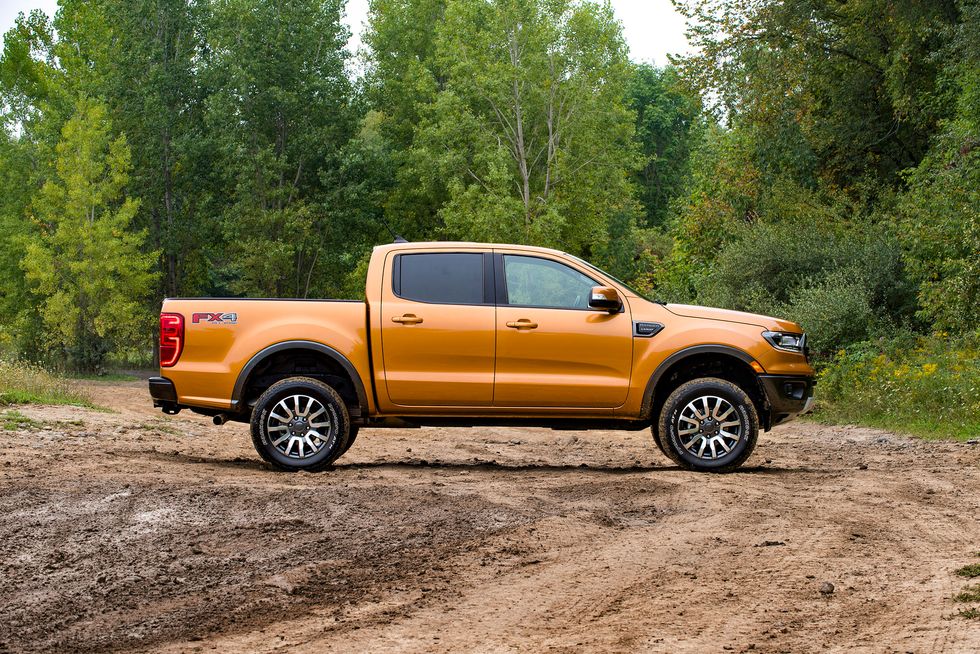 The Ford Bronco will be built alongside the Ford Ranger in Michigan, eventually.Photo courtesy of Ford Motor Company
Ford
Starting with the largest truck manufacturer in the country, Ford has several trucks in the pipeline. The body-on-frame Ford Bronco was supposed to be revealed at the New York International Auto Show, but that show has been cancelled and an alternative reveal date hasn't been set. The Jeep Wrangler competitor has a removable roof, serious off-road components, and a design reminiscent of the iconic first-generation.
Ford has re-tooled its Michigan Assembly Plant in Wayne, Michigan for the Ford Ranger and Bronco and word on the street is that it's ready to go.

There's also a Ford Bronco Sport that is on its way. It too was supposed to show this spring and is slated to be built at the same plant as the 2020 Ford Escape in Louisville, Kentucky.
The 2021 Ford F-150 will also debut this year and should be a complete redesign since the last mid-cycle update was in 2018. Spy shots show a new infotainment screen and instrument cluster. Don't expect dramatic changes in appearance, but expect new powertrains including a hybrid version and a full-on battery electric F-150. At this time, we'd expect to see this truck at the North American International Auto Show in June, or around that time, assuming things start to return to normal.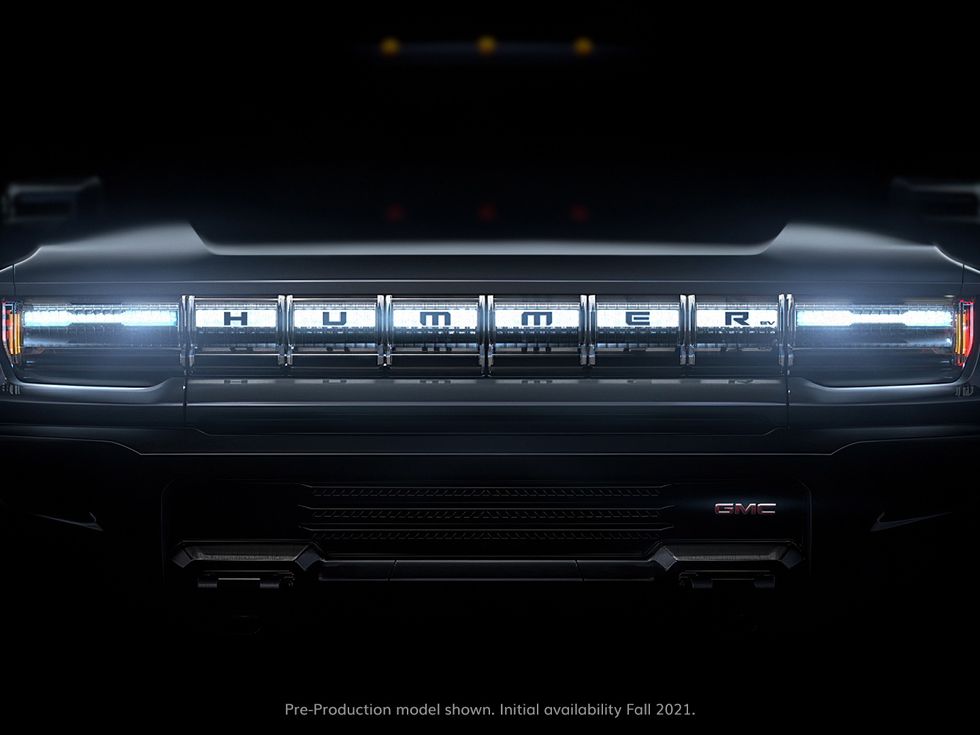 The 2022 GMC Hummer EV is slated to be revealed in May, but those plans may change.Photo courtesy of GMC
There is also a chance to see Ford's upcoming sub-Ranger pickup. This unibody truck will be smaller than the Ranger, likely be front-wheel drive and four-wheel drive, and provide buyers an alternative to a small SUV if they really need the cargo bed. Other than some spy shots and speculation, much isn't known about the truck. If we see it this year, expect it to be towards the end of the year.
General Motors
General Motors recently updated all of their pickup trucks, including mild refreshes of both the Colorado and Canyon, so don't expect a lot happening there. Except, of course, for the revived Hummer pickup truck with a GMC badge. The fully-electric truck will debut this spring – slated for May 20th, but who knows at this point – and should do a zero-to-sixty run in about three seconds.
FCA
Ram Trucks also recently updated their entire lineup, so don't expect anything major from them for the rest of the year. But that doesn't mean that they won't roll out special editions and trims, like the Laramie Southwest version, to help drive sales.
We aren't expecting big things to happen with Jeep's pickup truck this year, since last year was the official launch of the Gladiator. A Mojave edition is hitting dealerships now, and new special editions are always in the works for the Jeep brand.
We do expect, likely this year, for Jeep to drove the 3.0-liter EcoDiesel engine into the Gladiator like they just did for the Wrangler. With that available engine, the Gladiator should return a respectable fuel economy number.
The new engine won't change the Gross Vehicle Weight Rating (GVWR) of the truck, meaning that the maximum towing Gladiator might still remain the gas engine.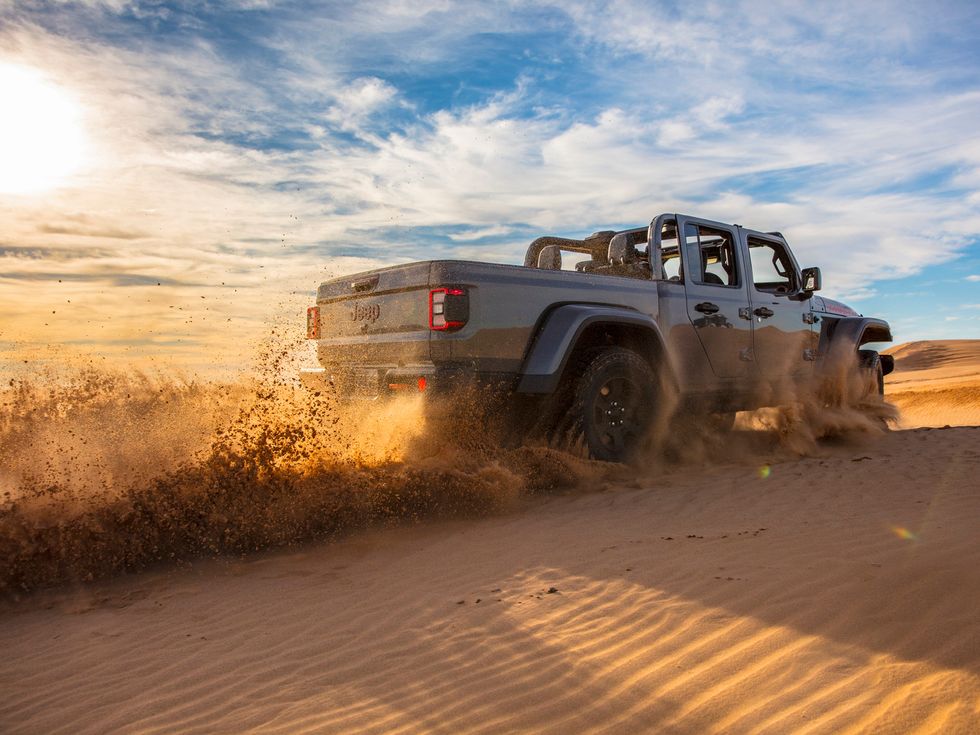 The debut of the Jeep Gladiator in December means that it's already headed to dealership lots.Photo courtesy of Jeep
Nissan

Nissan just finished launching their updated Titan and Titan XD trucks and is preparing to show us a significantly updated 2021 Frontier later this year. The new truck will be powered by a 3.8-liter V-6 and a 9-speed automatic transmission. Interestingly, that engine and transmission is in the non-updated 2020 Nissan Frontier.
Toyota
Over at Toyota, we should be due for an updated and refreshed Tundra pickup. While it has received small model year changes, there hasn't been an updated engine or transmission in quite some time. Toyota has said that by 2025 every vehicle in their lineup will have some sort of electrification as an option, so an updated truck with a hybrid powertrain has to be coming. Will it be this year? Depends on how far they are along with engineering that setup.
In the meantime, the Tundra, 4Runner, and Tacoma Trail, which debuted at the Chicago Auto Show in February, are the closest thing to "new "in the Toyota trucks lineup.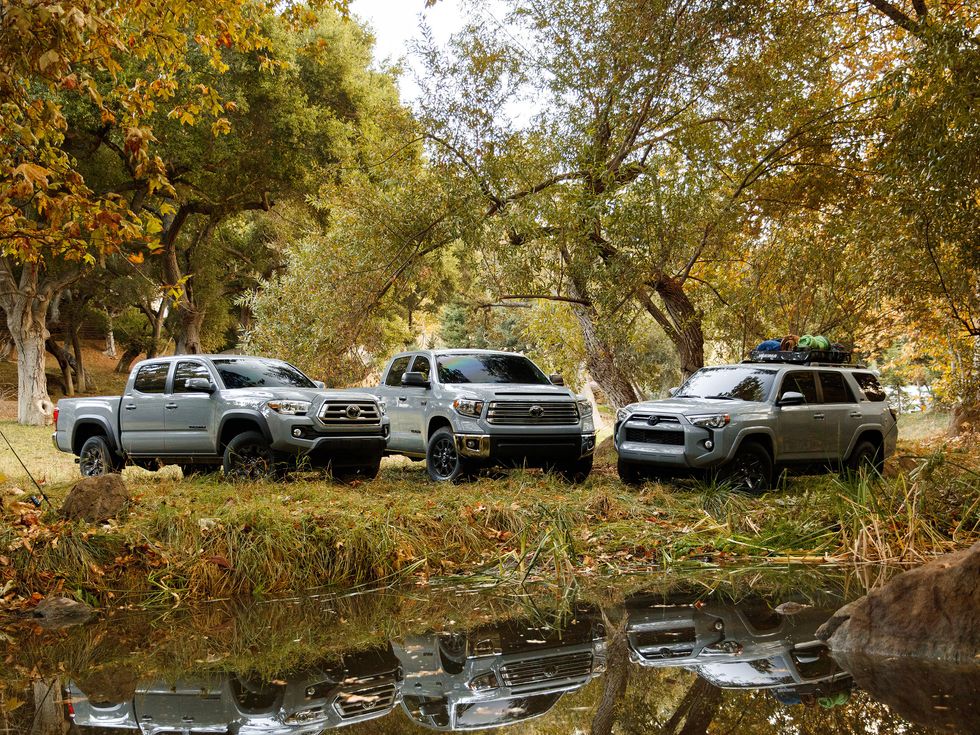 The Toyota Trail badged trucks are the newest addition to the Toyota lineup.Photo courtesy of Toyota Motor Sales U.S.A., Inc.
Hyundai
In any other year, talking about a pickup truck from Hyundai seems like crazy talk, but 2020 is different. We're expecting the production-version of the Santa Cruz concept to appear. Hyundai has confirmed that this truck (they're calling it a utility vehicle) will be built at their HMMA facility in Alabama.
We expect the truck to have a lifestyle focus appealing to people who like to get out and do things, like surf or ski or camp, and not focus on towing or payload numbers. Hyundai is aware that they can't beat the Big 3 at the truck game, but the Santa Cruz isn't designed to take sales from them.
Except it to have Hyundai's latest safety technology and phone-as-a-key technology. The real question is; will it have Smaht Pahk?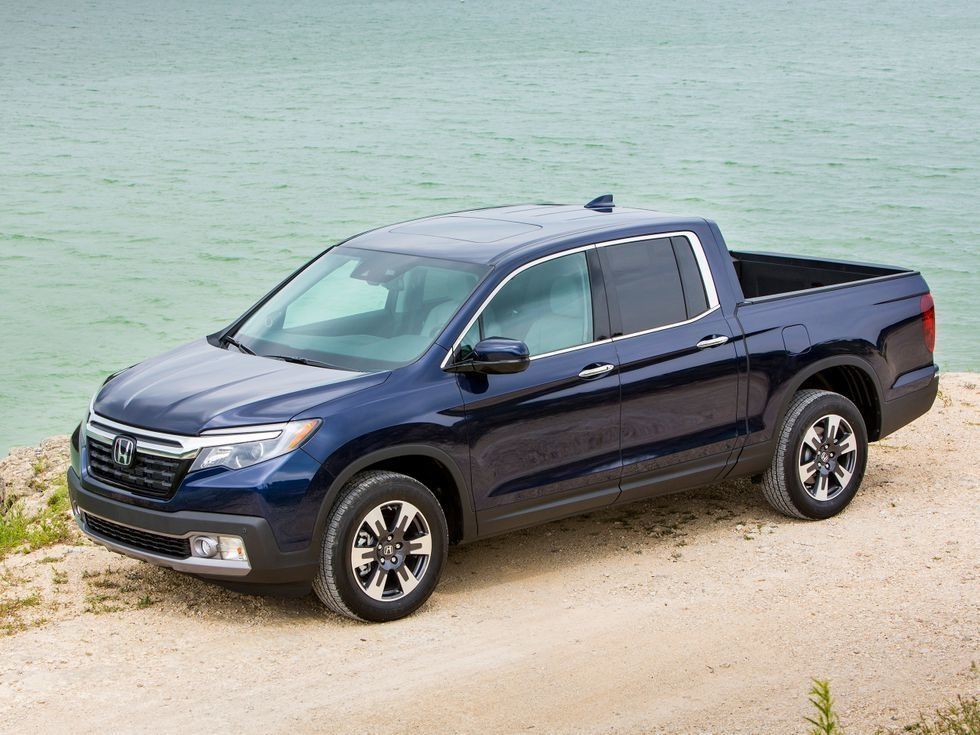 The Honda Ridgeline has gotten some new components for 2020 but it's not quite a refresh.Photo courtesy of American Honda Motor Co., Inc.
Honda
The often overlooked Ridgeline has gotten an equipment and features upgrade for the 2020 model year including a new nine-speed automatic transmission and standard Apple CarPlay and Android Auto. It has been on sale since December. We're coming up on the timeframe for a mid-cycle fascia upgrade for the model but don't expect to see it until later this year, if that happens in 2020.
The beginning of the year looked bright for the car industry for another year, but the spread of the novel coronavirus is wreaking havoc on automotive production and automaker plans for new models. That really is the great unknown now with when we will see a new truck from a manufacturer.
Trucks like the F-150 and the Hummer are likely too far along to postpone. The Bronco is basically ready to go. Everything else could potentially be pushed back. It just depends on how serious this downturn is, how freely people can access money to buy, and whether the consumer confidence is there to buy.
We will see.