2021 Bronco Two- and Four-Door models are more powerful than Ford first let on
May 13, 2021, 4:55 am
Photo courtesy of Ford Motor Company
As customers eagerly await their turn to get their keys for the 2021 Ford Bronco, there's some exciting news coming out of Dearborn. The engines in the off-road-ready SUV are more powerful than Ford initially said they were. It's not just a small increase.
As first shown on Bronco6G Forum, a fresh spec sheet from the Blue Oval indicates that both of the Bronco's engines, available in two- and four-door models, shows upgraded horsepower and torque figures.
When it debuted, the Broncos were listed with two engine options: a 2.3-liter EcoBoost four-cylinder and a 2.7-liter EcoBoost V6. The four-cylinder was initially rated to get 27 horsepower and 310 pound-feet of torque. The new sheet shows the Bronco equipped with that engine getting 300 horsepower and 325 pound-feet of torque.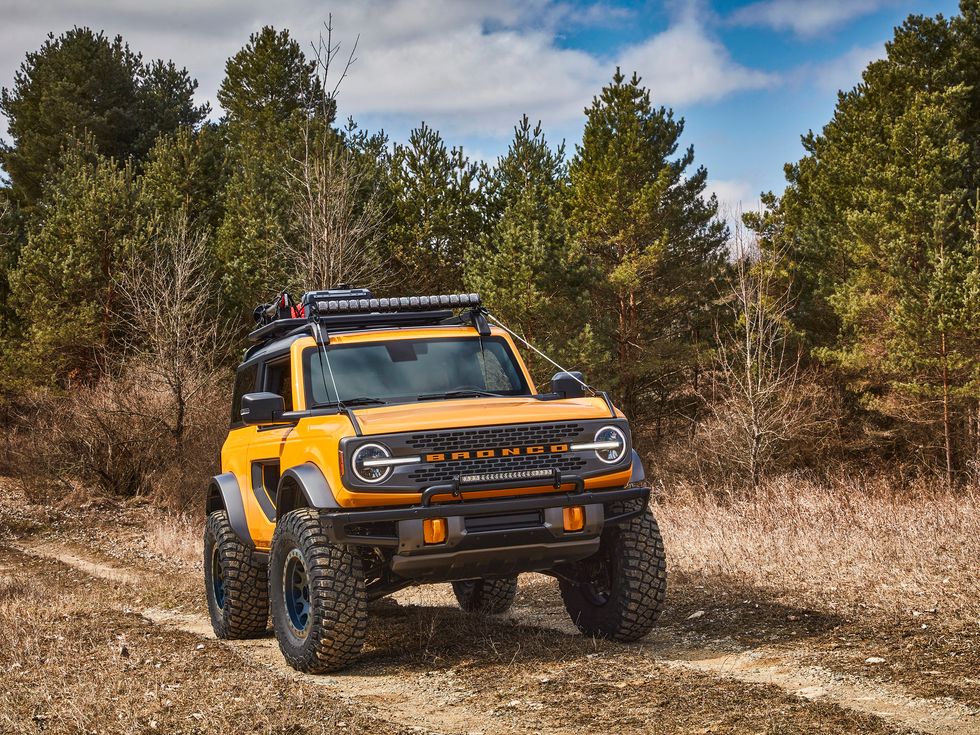 First 2021 Ford Bronco deliveries delayed until late summer.assets.rebelmouse.io
Last summer Ford said that the V6 was capable of getting 310 horsepower and 400 pound-feet of torque. Now, those numbers have increased to 330 horsepower and 415 pound-feet of torque.
There is a big caveat with the figures. Those numbers were achieved using premium fuel. Those filling their Bronco with regular fuel are likely to get less performance.
Fuel economy figures have not been released by Ford nor the Environmental Protection Agency (EPA).
The reservation process for the 2021 Ford Bronco began upon the vehicle's debut. Reservations were then turned into official orders. Currently, Ford is working to build new Broncos based on those orders but are having that process help up by the semiconductor chip shortage. The same shortage is effecting Ford F-150 production.
While Broncos are being held up, plans for standalone Bronco showrooms are not. Build-out on those displays and individual buildings is currently underway across the country as part of fresh Bronco branding strategy.
Additionally, plans for Bronco Off-Roadeo events are continuing to evolve as Ford prepares for those events to begin this summer.