You may have to wait 18 months (or more) to get a new Ford Bronco
Jul 28, 2020, 7:55 am
Photo courtesy of Ford Motor Company
Ford has not released official numbers regarding how many 2021 Bronco and Bronco Sport reservations it has taken since the model debuted just two weeks ago, but there's indications that it's a big number. A source that spoke to Car & Driver relayed that the company has received enough deposits to keep it busy though at least mid-2022.
This news comes as it was confirmed that the first deliveries of the Bronco are still nearly a year away. The company is currently on track to make the first deliveries of the Bronco in June 2021. The Bronco Sport will begin arriving at dealerships later this year.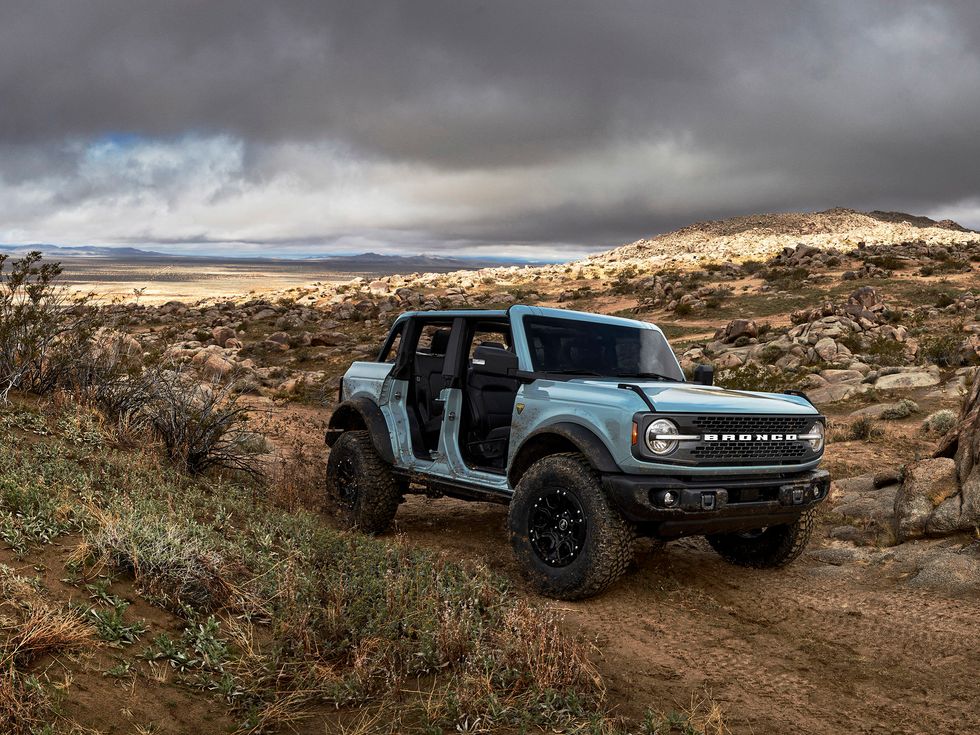 Enthusiasm for the redesigned Ford Bronco has been high.Photo courtesy of Ford Motor Company
Ford recently confirmed that it is doubling the number of Bronco Special Editions that it is making.

Following the models' debut on July 13, Ford immediately began taking deposits on the SUVs, in the same fashion as it did for the 2021 Ford Mustang Mach-E. The $100 reservation fee is automatically refunded if you cancel your order.
We already know how much each trim level of the model will cost and what paint colors the model is offered in. There's also a way to save thousands on what your dealership wants the price of your new Bronco to be, and to avoid any markups, by spending as little as $25.
Ford is also slated to debut its Off-Roadeos in 2021. The four events, which appear to be a rival to Jeep Jamborees, will leverage the built-in brand identity of the SUV to attract attendees for test their skills on what Ford calls "an outdoor adventure playground for all skill levels" with experiences designed "to build confidence and inspired Bronco owners to get out in the wild for years to come."