Ford expands self-driving vehicle operations to Austin
Oct 14, 2019, 8:03 am
Photo courtesy of Ford Motor Company
Austin was the first city in the U.S. to allow fa self-driving test vehicle on public streets. Ford is beginning its self-driving vehicle testing in the city, making it the third municipality Ford is testing in, alongside Miami-Dade County and Washington D.C.
"At Ford, we think self-driving vehicles have an important role to play in the future of our cities. As we continue to move towards the commercial launch of our self-driving vehicle services, we are expanding our testing operations in Austin in collaboration with Argo AI," said Sherif Marakby, CEO, Ford Autonomous Vehicles LLC. "This includes working closely with city and state officials and community partners to help ensure we are properly integrating our plans into the wider transportation system."
Time is ticking. Ford has committed to having a fully autonomous vehicle in operation by 2021.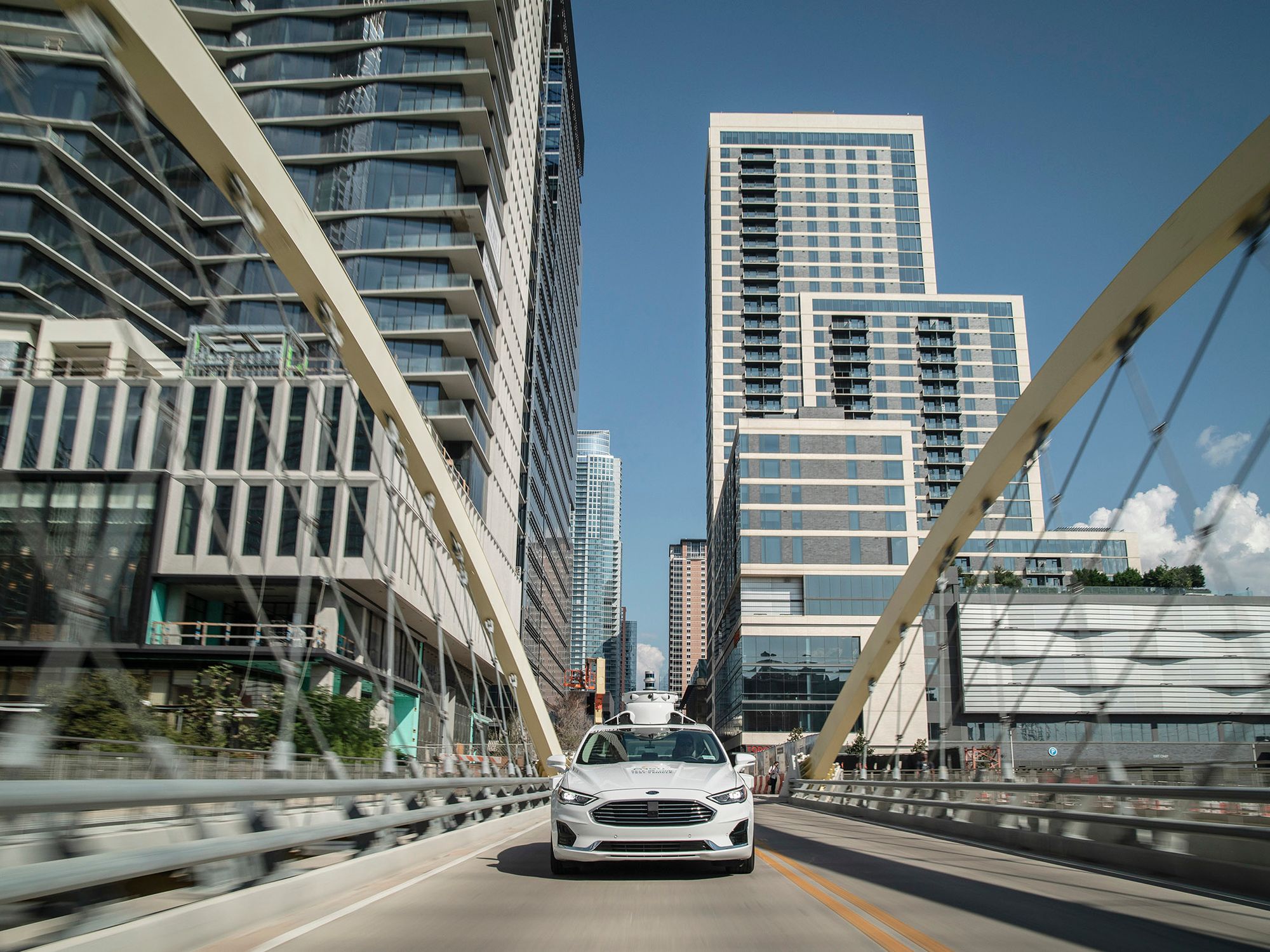 Ford is using Austin as a proving ground for new autonomous driving technology.Photo courtesy of Ford Motor Company
What does that mean? Ford says that their autonomous mobility solution will be classified as a SAE Level 4 capable-vehicle, or, "one of High Automation that can complete all aspects of driving without a human driver to intervene."
To help complete that goal, Ford has partnered with Velodyne, SAIPS, Nirenberg Neuroscience LLC, and Civil Maps to expand its research into advanced algorithms, 3-D mapping, radar technology, and camera sensors.
Ford will not be running the vehicles on a set course in Austin. The vehicle will test in full-autonomous mode with two safety drivers in the front seats on city streets as they operate on a daily basis. That means the ever-present obstacles of jaywalkers, parallel parking, and construction.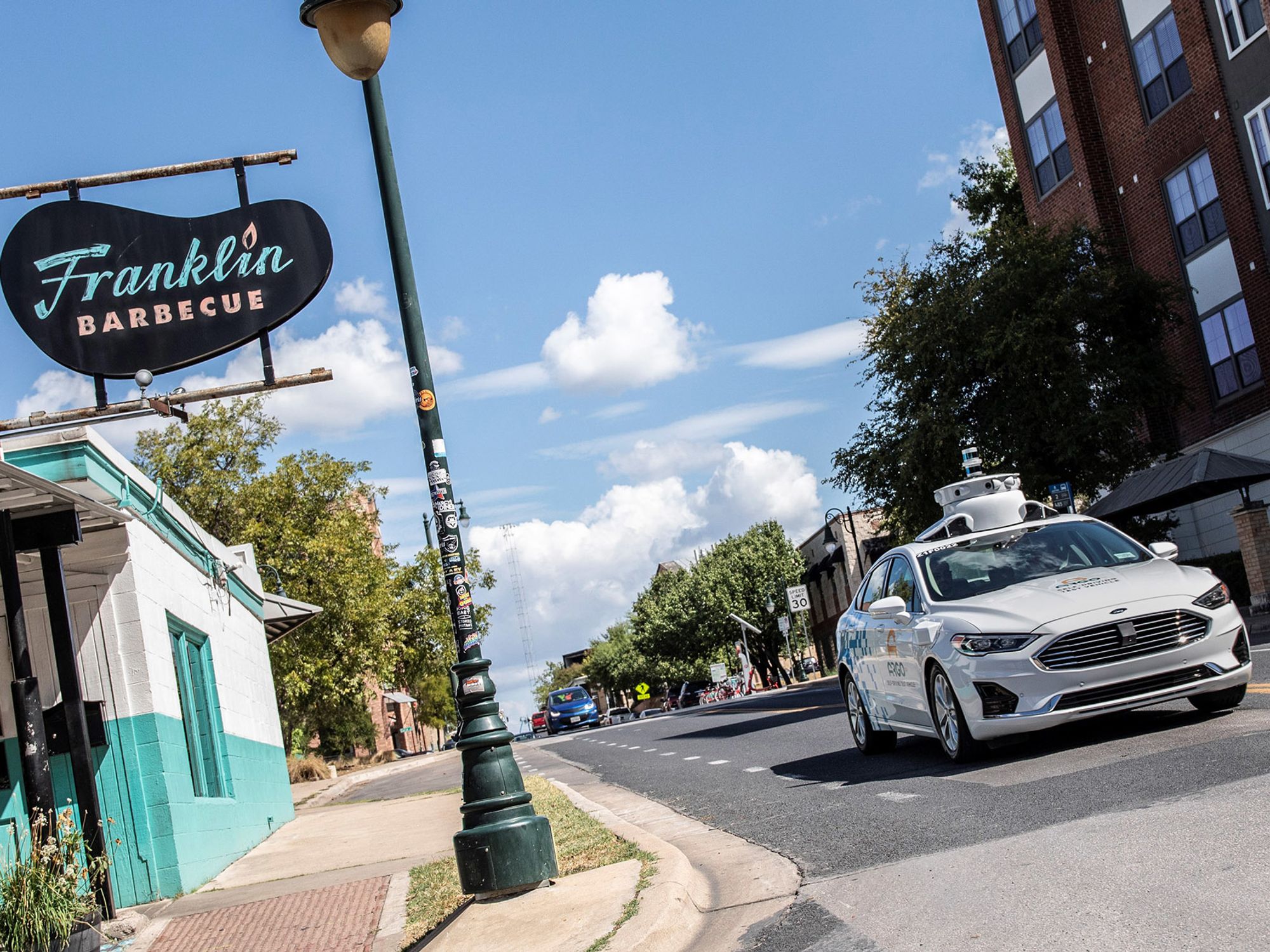 Ford is using its Fusion sedan to test autonomous vehicles in the U.S.Photo courtesy of Ford Motor Company
"This commitment is part of what makes Austin such a great place to launch a self-driving vehicle business, but it's just the start," Marakby wrote in a Medium.com post. "We believe that if you want to successfully launch a self-driving service that improves people's lives, you can't just drop into a city and start rolling cars out onto the streets. You need to develop a comprehensive understanding of what people and local businesses would find useful — and that's exactly what we'll be doing over the next few years."
In each of the last eight years, Austin has been the fastest growing metro region in America, according to the U.S. Census Bureau. As such, it is facing transportation challenges at a rapid rate.
"With our region's population on track to double in the next 20 to 25 years, it's clear we need to re-think how our right-of-way is used if we want people to be able to move around our city," said Steve Adler, Mayor of Austin.
The Capital Area Metropolitan Planning Organization predicts vehicle use in the Austin region could double by 2040, while highway capacity will only grow 15 percent. Its 2045 Plan features a multimodal approach to addressing Austin's transportation needs over the next 25 years. Part of that strategy includes traditional options like walking and biking, but also could include new technologies, such as ride-hailing apps and autonomous vehicle integration.
From Your Site Articles
Related Articles Around the Web