Ford Performance, ARB 4x4 Accessories team up to create off-roading accessories
Oct 31, 2019, 9:57 am
Photo courtesy of Ford Motor Company
Ford is earnestly working to catch up with Chevrolet and Mopar's truck and SUV accessories game. A new partnership between Ford Performance and ARB 4x4 Accessories is a big step in that direction. The two will work to create off road accessories and vehicle recovery parts.
"For Ranger customers who want the ultimate adventure gear, a Ford Performance collaboration with ARB is a dream come true," said Eric Cin, global director, Ford Vehicle Personalization and Accessories. "With 45 years of design and engineering experience in the overlanding and rock-crawling world, ARB is bringing additional options for Ranger customers looking to make their truck even more capable."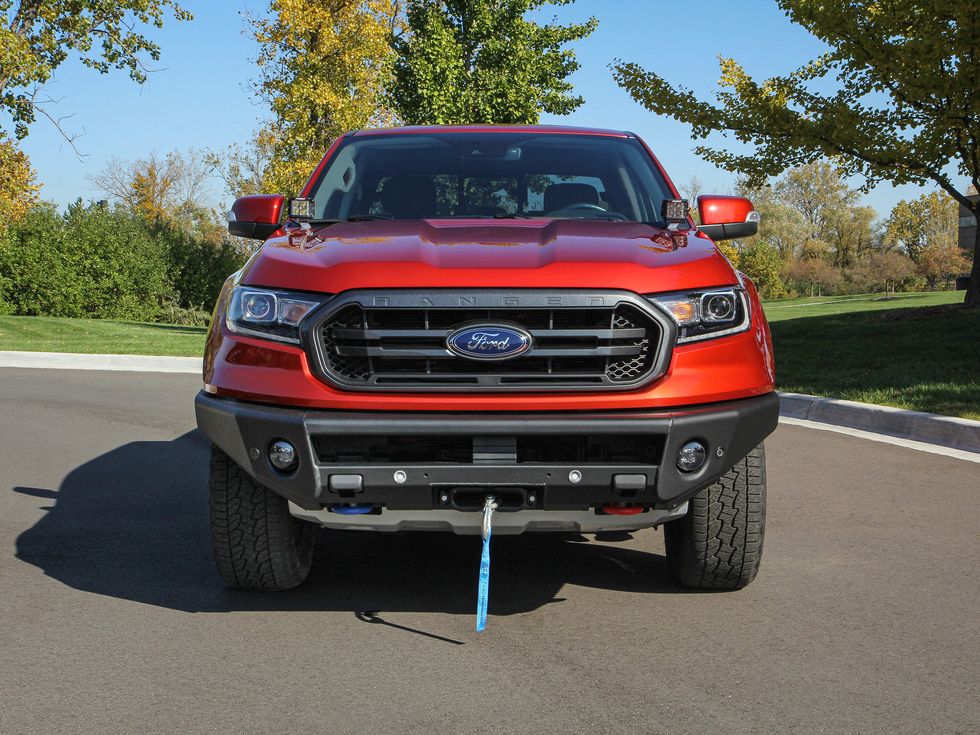 Ford Performance and ARB 4x4 Accessories will be creating more accessories for the automaker's trucks and SUVs.Photo courtesy of Ford Motor Company
The first fruit of the partnership was announced, a winch-capable front bumper for the Ford Ranger. The bumper is welded sheet steel that is coated in an Integrit powder coat. The steel is 3/16ths of an inch thick and attaches to the trunk via existing chassis mounting points. It fits every North American Ranger configuration.
Compatible accessories for the winch-capable bumper include:
WARN® Industries M8000, XD9000, 9.5XP, 9.5XDC and VR EVO 10-S winches
RIGID® SR-Series LED lightbars, both 6-inch and 30-inch lengths
Antenna and sand flag mounts
Jacking points for off-road jacks
Installing the new bumper does not disable any Ford Co-Pilot 360 functionality. All of the truck's sensors and safety systems remain intact, including those for the available adaptive cruise control and forward collision warning.The new accessory is the only aftermarket steel bumper available for Ranger that meets regulatory crash test standards.
"The goal of the relationship between ARB and Ford Performance is to provide Ford customers premium and functional off-road accessories that inspire personalized vehicle customization, improve off-road capability, and empower customers to feel comfortable using their vehicles – even in remote areas," said Lachlan McCann, ARB chief operating officer.
Buyers can get the winch-capable front bumper in 2020 through Ford dealerships and Ford Performance Parts distributors. It costs $1,495 before any installation fees. It comes with a Ford Performance Parts limited warranty.