New Fisker Ocean is an eco-conscious SUV looking to make a splash in the EV market
Nov 4, 2019, 12:37 pm
It's best to never completely write off Henrik Fisker. The automotive design visionary has had his hand in some of the most beautiful vehicles ever produced - the BMW Z8, Aston Martin DB9, Aston Martin V8 Vantage, and Fisker Karma, just to name a few.
The Fisker Karma was the world's first premium plug-in hybrid (PHEV) but it failed to gain traction with its biggest obstacles being the high price tag, lack of charging infrastructure, and alleged corporate mismanagement.
Enter the next chapter of Fisker's life: the Fisker Ocean. Fisker Inc. is calling it one of the most ecologically conscious vehicles ever produced. Fisker, the company, is touting the vehicle's use of recycled materials, such as fishing nets, in the SUV's cabin, which also sports vegan components made of 100 percent polycarbonate polyurethane, recycled t-shirts . A Dinamica "eco-suede" is made of recycled polyester and other consumer plastics, features inside the cabin as well as rubber recovered from tire recycling efforts.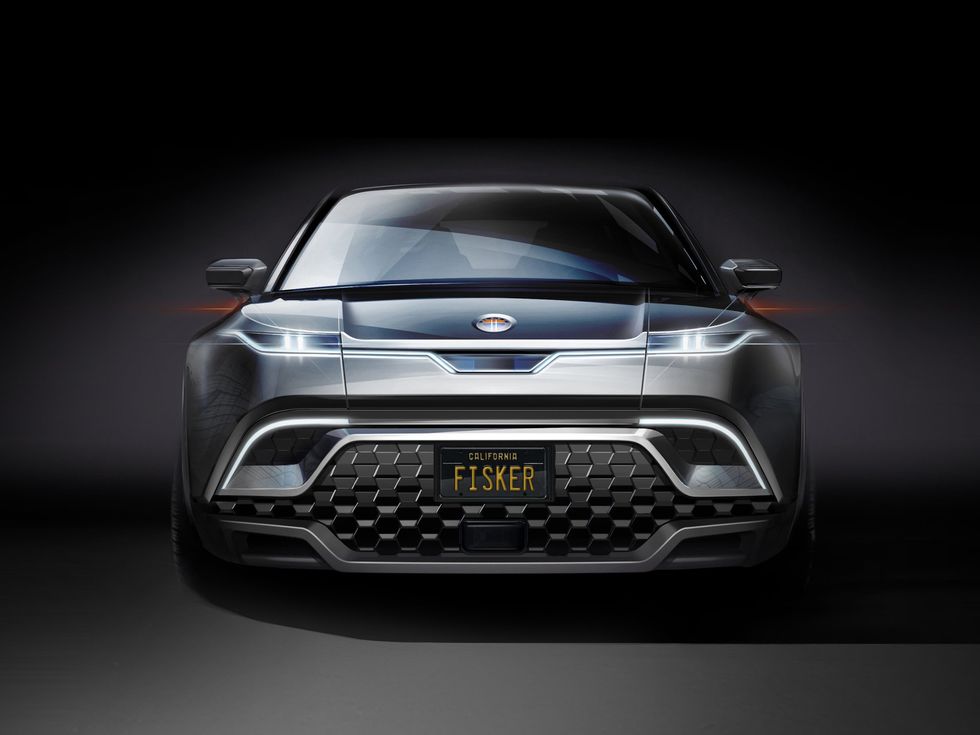 Fisker has released this image of the front end of the new Fisker Ocean SUV.Photo courtesy of Fisker Inc.
The company will also offer a large head up display for drivers.
Fisker is saying that the SUV will have a 275-300-mile range that can be enhanced with an available range extender. That range comes from a 80 kWh battery pack that is paired with a solar roof in its top trim level, a feature that the company claims could provide 1,000 additional miles of charge over the course of a year.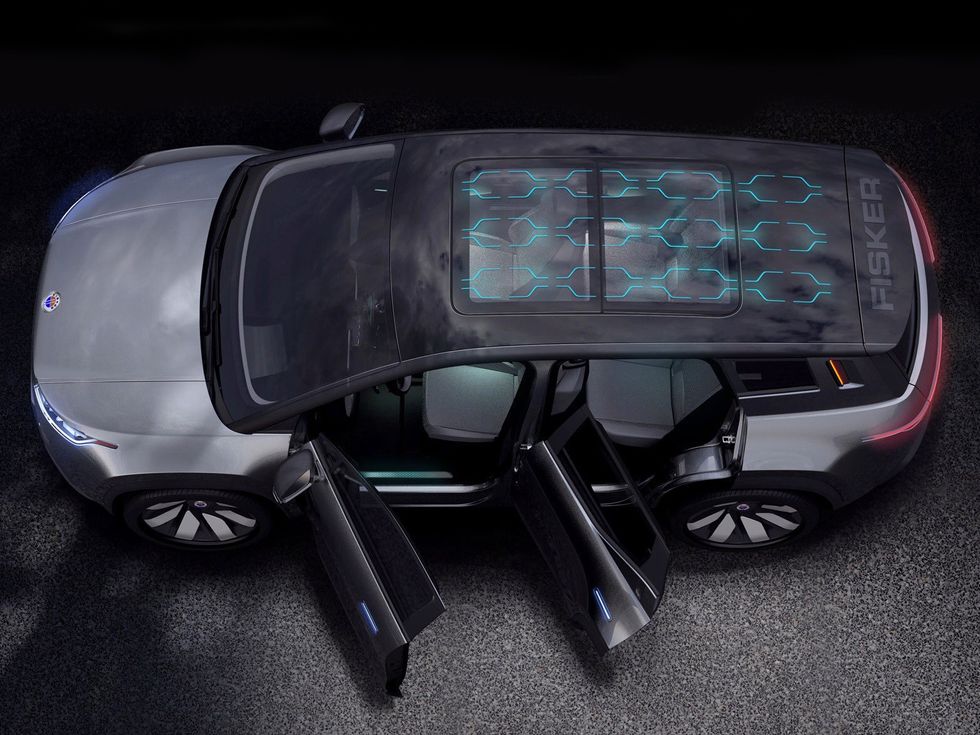 Fisker Inc. CEO Henrik Fisker has teased this image of the SUV's solar roof on Twitter.Photo courtesy of Henrik Fisker, Twitter
The SUV will be available in four-wheel drive with one front and one rear electric motor.
There will be a "small, center high-mounted radar" that resides behind glass and a parametric pattern takes the place of a the traditional grille, allowing on-demand airflow.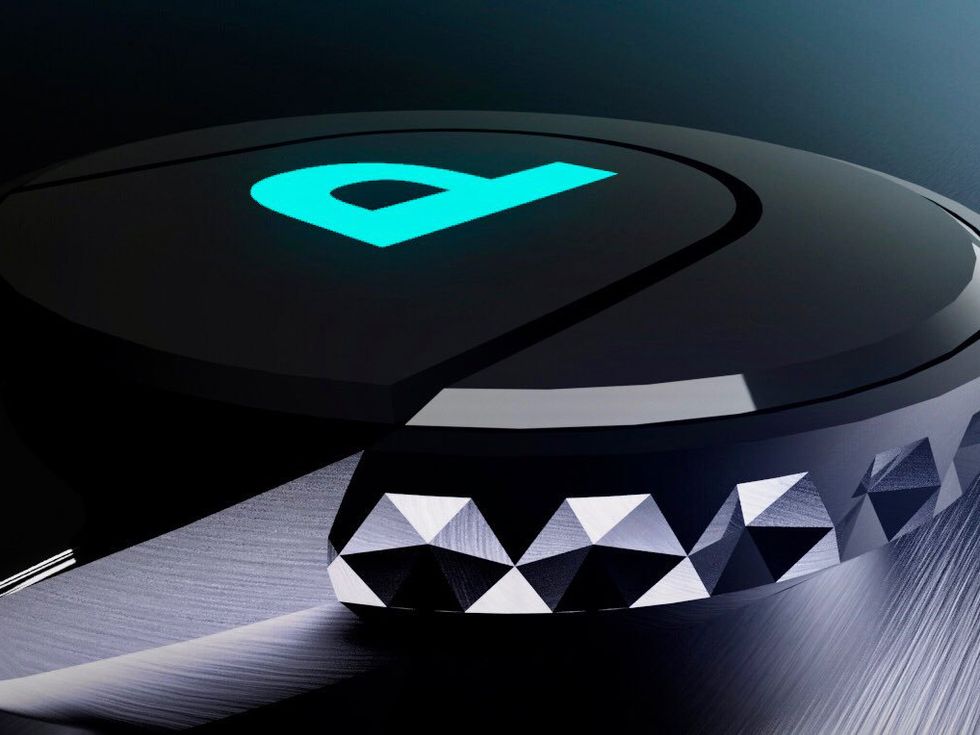 This rendering from Henrik Fisker's Twitter timeline shows what appears to be a drive mode selector.Photo courtesy of Henrik Fisker, Twitter
The touch of a button will allow for an open-air experience. Fisker will offer available 22-inch wheels.
It is slated to have a starting price below $40,000, putting it in direct competition with the Tesla Model Y and Kia Niro EV. It is expected that Fisker will officially launch the car in the second half of 2021.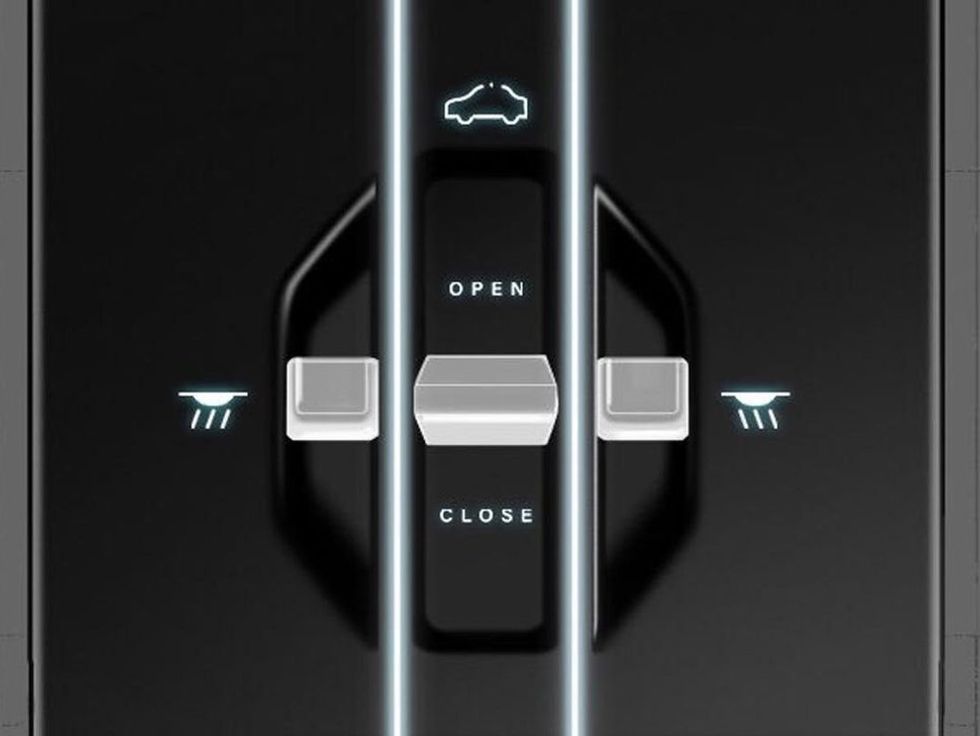 Fisker has teased a "California Mode" in the Ocean, which would include an open roof.Photo courtesy of Henrik Fisker, Twitter
"Our team set out on a mission to create an affordable EV that's more exciting and emotion-stirring than what the market has been offering," said Henrik Fisker. "We're now excited to be introducing a vehicle that truly reinvents the SUV. At an affordable price point, starting below $40,000, we're delivering a desirable, luxuriously rugged and green vehicle – complete with unique new experiences and technologies – that's accessible to people across the USA and the world."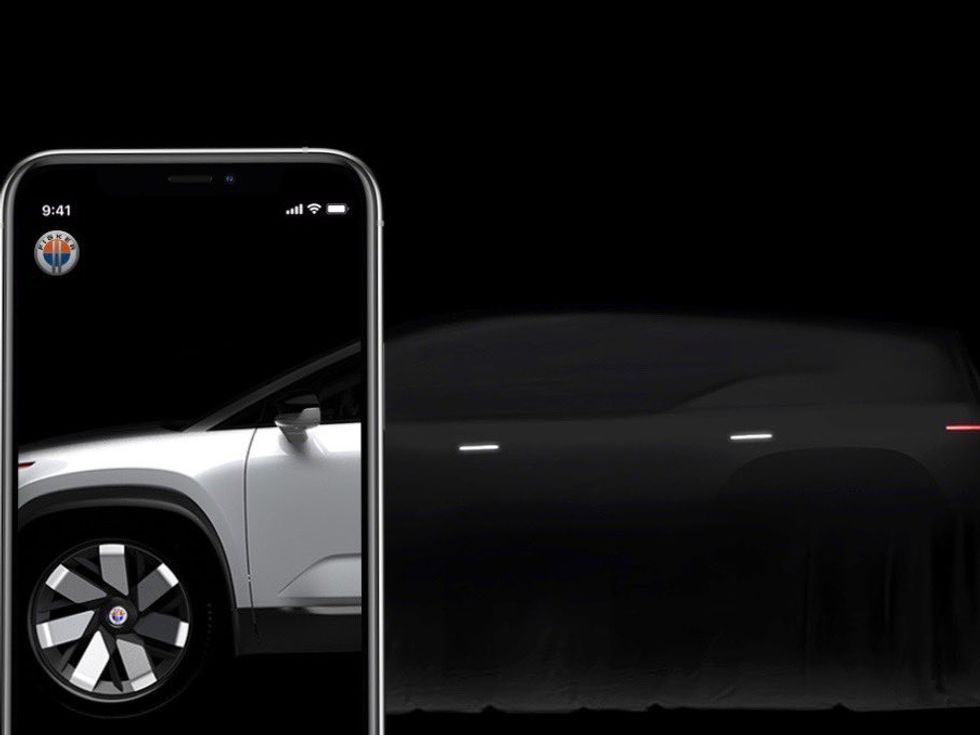 Fisker will sell the SUV direct to consumers via a mobile presence.Photo courtesy of Henrik Fisker, Twitter
Fisker's app and pricing information will be available November 27. Customers can begin putting down deposits on the vehicle then, though the model will not be officially unveiled until January 4.
No dealerships are in the works. Fisker intends to sell its vehicle via a direct-to-consumer e-mobility platform. The company will offer a nationwide concierge service model to address repairs and customer service concerns.
Fisker intends to produce the vehicle in the U.S.