New Ferrari design ensures 1950s Rome meets 2019's Roma
Dec 6, 2019, 10:07 am
Photo courtesy of Ferrari
Three weeks ago, the Ferrari Roma celebrated its world premiere. In the days since, the Italian automaker is saying all the right things about the Roma to get enthusiasts' hearts pumping, billing the mid-front-engined 2+ coupe as having, "refined proportions and timeless design combined with unparalleled performance and handling."
As Ferrari looks forward with this new design, the automaker is looking back to 1950s and 60s Rome. In an era defined by the intersection of modern amenities but with a foot strongly in tradition, mid-1900s Italy was rising from the conflict of World War II and heading toward the economic boom that would mark the 80s. Life in the 50s and 60s, for the average Roman, was filled with the joy of taking pleasure in everyday experiences.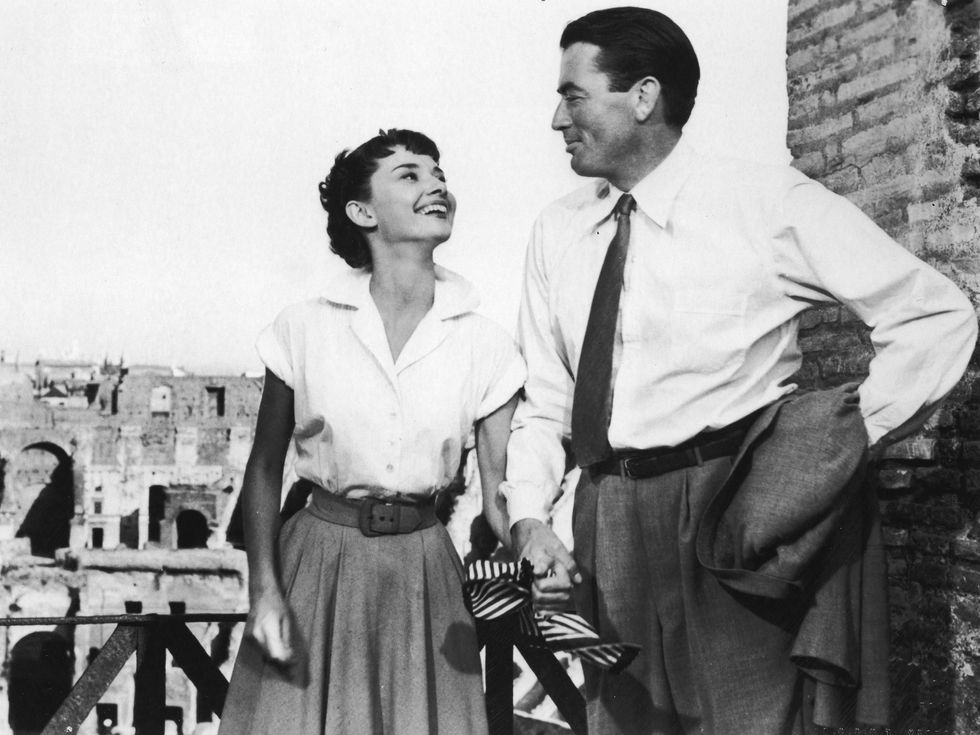 Belgian-born actor Audrey Hepburn (1929-1993) holds the hand of American actor Gregory Peck in a still from the film 'Roman Holiday,' directed by William Wyler, 1953. Photo by Getty Images
In the 50s and 60s, Ferrari was projecting the evolving Italian lifestyle into its designs. The company's V12 grand tourers gained prominence including the luxurious Ferrari America. The Ferrari 250 added a touch of refinement in the sports car segment with a thoroughly modern body style, slimming the design lines that the company featured in its 1950 166 Inter a few years prior.
Under the Roma's hood is 611-horsepower turbocharged 3.8-liter V8 that is specifically tuned for the new model and gets 561 pound-feet of torque. Its body is lightweight and offers generous curves to look at, similar to what famous Roman Sophia Loren did for cinema goers in the 1950s and 60s. The engine is paired with Ferrari's eight-speed dual-clutch transmission.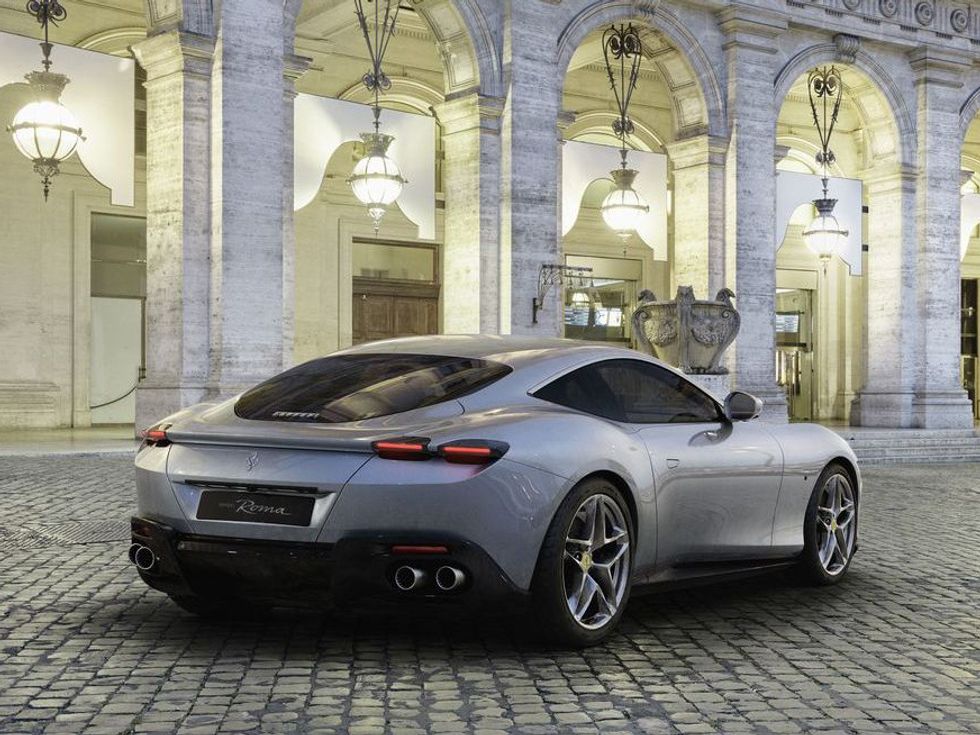 The rear of the touring car has a thoroughly modern design.Photo courtesy of Ferrari
Ferrari has filled the Roma with the latest technology the automaker offers including a large driver information screen, vertically-orientated centrally-located infotainment screen, and a screen in front of the passenger that gives them access to audio controls along other functionality.
The car also features a number of selectable drive modes.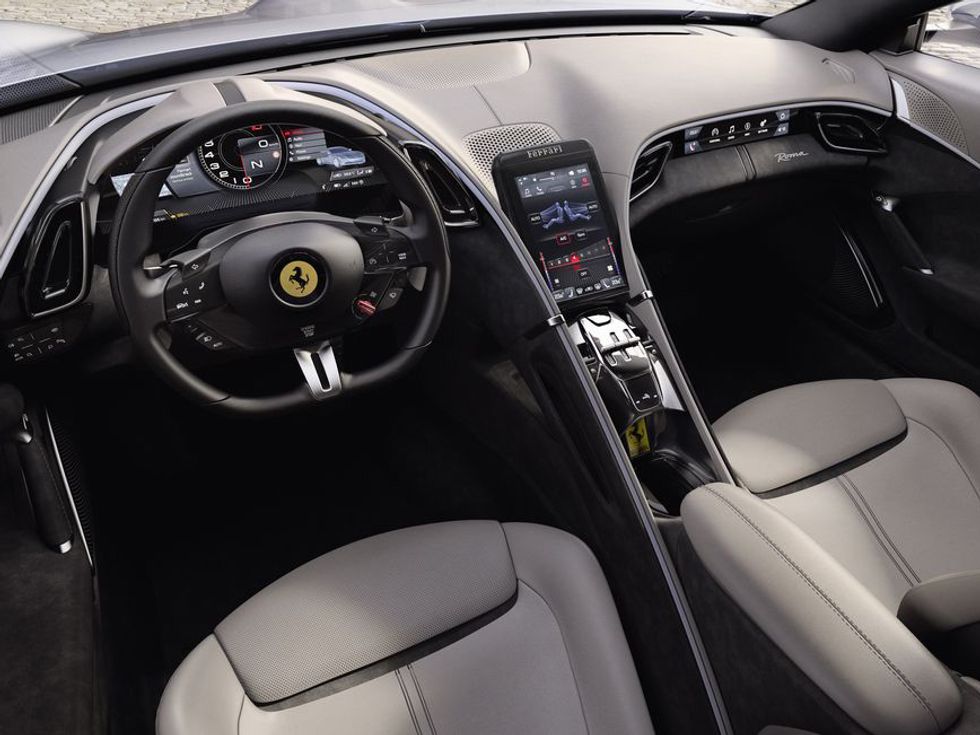 Three screens dominate the interior of the Roma.Photo courtesy of Ferrari
The debut model was fitted with 20-inch dual-five spoke wheels.
Experts estimate that the Ferrari Roma will cost upwards of $220,000 when it goes on sale next year.
From Your Site Articles
Related Articles Around the Web