Can it tow? New electric vehicle towing capacities for 2021
May 4, 2021, 12:30 pm
Photo courtesy of Audi AG
Discussing electric vehicles (EVs) today is a funny thing, because the models people are most excited about haven't yet hit the market. That's even more true for EVs with towing capabilities, as electric pickup trucks won't start leaving factory assembly lines until mid-2021 at the absolute earliest, and most are months behind that ambitious timeline. Still, looking at what we can buy today, along with models that will soon be available, we can get a good feel for where the EV world stands on towing.
As we get closer to the end of 2021, we'll start to see even more electric vehicles with respectable towing capacities. GMC has been quiet on the capabilities of its Hummer EV, but its power numbers and size indicate that it'll be one to watch. Ford already towed a freight train with a prototype of its EV pickup, but again, no word on actual numbers. We also know that Chevrolet will roll out an electric pickup of its own, but don't count on seeing the Silverado name on the electrified model.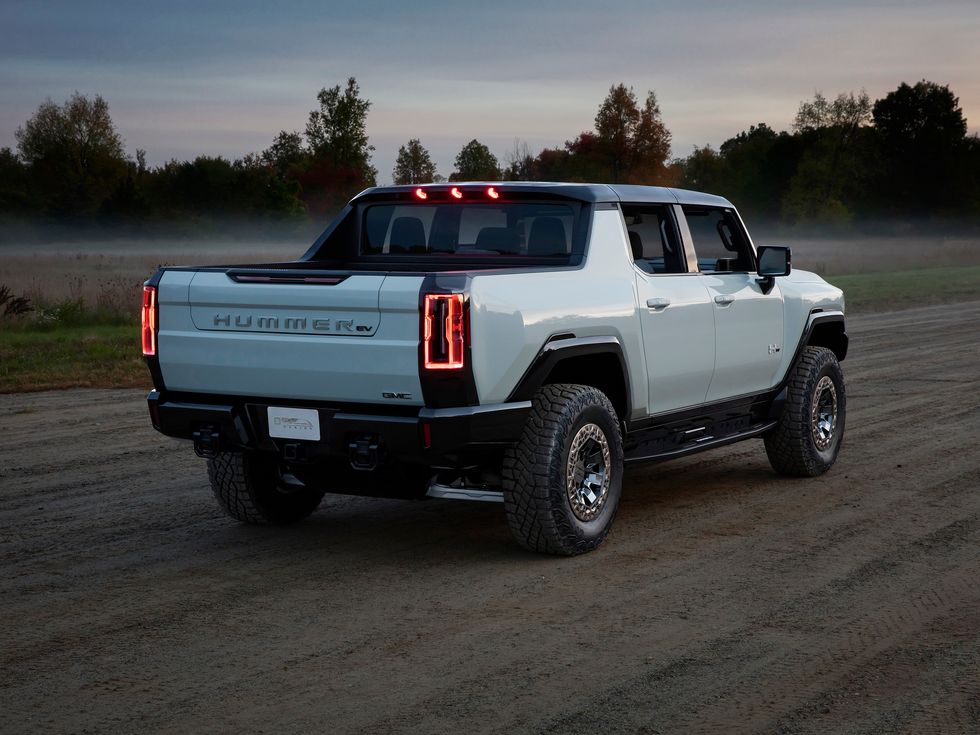 The 2022 GMC Hummer EV is expected to arrive late this year. Photo courtesy of GMC
It's important to remember that towing capacity is different than payload capacity, which deals with the weight of the vehicle itself, plus any fluids, passengers, and cargo. It's also good to note that most vehicles, even today's gas pickup trucks, need to be properly equipped before they're able to tow anything, trailer or otherwise. Many vehicles, such as the Tesla Model Y on our list, require a towing package, which adds a hitch and other hardware, as well as software patches to handle the strain that towing puts on the vehicle.

Don't get caught up in fancy range and torque numbers, because just like their gas counterparts, EVs will be nowhere near as efficient while pulling a trailer. There's some dispute over whether the outrageous torque claims from GMC and Tesla are real, or an engineering flim-flam meant to tempt an unknowing public.
If you're looking for an EV and need to tow, this is a decent time to be in the market, but the longer you can wait the more selection you'll have. Be prepared to open your wallet for an electric vehicle of any type, however, because most are currently more expensive than comparable gas models. No matter where you end up with your next towing rig, gas or electric, be sure you understand your vehicle's capabilities and your own skill before hitting the road.