Ford Trend Report: Over one-third of people have no interest in electric vehicles
Dec 19, 2019, 9:22 am
Numerous automakers are making a big push toward electric vehicles and electrified powertrains. Electric vehicles run solely on battery power while electrified powertrains are hybrids that use gasoline and electric battery power to achieve maximum fuel efficiency.
The 2020 Looking Further with Ford Trends Report reveals that automakers have a long way to go in convincing the buying public that electric vehicles what they should be buying, despite all of the hype surrounding them.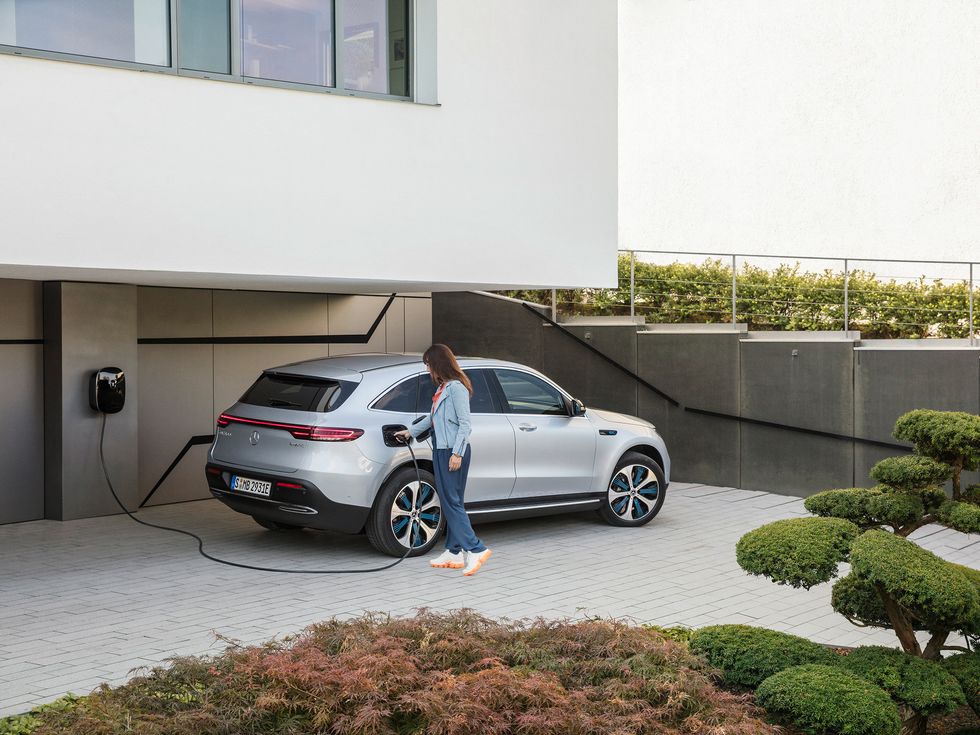 Automakers are pushing hard for customers to adopt electric vehicles. Photo courtesy of Mercedes-Benz
To develop the results of the Report, Harris insights & Analytics polled 13,003 adults ages 18 years and older from 14 countries including Australia, Brazil, Canada, China, France, Germany, India, Italy, Mexico, Saudi Arabia, Spain, United Arab Emirates, the United Kingdom and the United States. Respondents from Saudi Arabia and United Arab Emirates were required to be nationals of their respective countries. All fieldwork took place between November 8 and November 16, 2019.
One section of the Ford report, The Green Paradox, deals specifically with so-called eco-friendly solutions to everyday life. While 78 percent of respondents agreed that they're actively changing their behavior "to help in the fight against climate change", 66 percent of Gen Z respondents said that the changes felt like an inconvenience when they first made them and 64 percent of those not changing their habits reported that they don't think it would make a difference even if they did. Generation Z is the population that follows millennials, with those in the group being born in the mid- to late-1990s.
Respondents were idealists, saying that many of the key behaviors that they believe people should be doing today are not ones that they are doing themselves. Sixty-three percent view carpooling or taking public transportation as something they should do but just 50 percent actually partake. The difference is even greater for driving electric vehicles. Fifty-six percent say that people should drive EVs but just 17 percent do.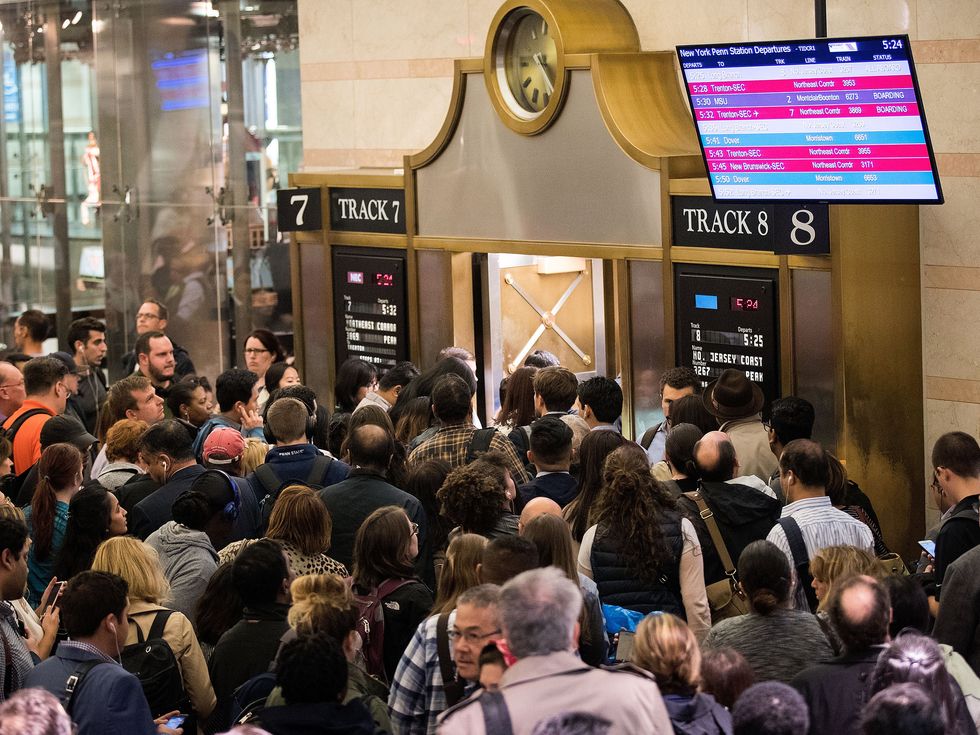 Just 50 percent of those surveyed globally take public transportation.Photo by Getty Images
This finding isn't surprising. According to J.D. Power's Drive Green 2020: More Hope Than Reality?report, "By 2020, global passenger-vehicle sales are expected to reach 70.9 million units, of which 5.2 million units (7.3% of the total) will feature some type of battery-powered configuration."
This is despite many public initiatives that have pressed buyers to make 30 percent or more of the new vehicles purchased in the U.S. EVs. It's worth noting that the three best-selling vehicles in the country are trucks, of which there are no mass-produced EV options.
Why aren't customers buying trucks? This could be for any number of reasons, including range anxiety, length of time to recharge, availability of charging stations, and cost (MSRPs are generally much higher for electric vehicles). According to the report,
J.D. Power research shows that US consumers' interest in alternative powertrains drops considerably when they are advised of the price premium associated with the purchase of an HEV or BEV. For example, while 61% of consumers surveyed said they were interested in purchasing a hybrid vehicle, only 30% said they were still interested when they learned the price would be US $5,000 more than that of a comparable ICE-powered vehicle. Additionally, 17% of consumers surveyed initially said they were interested in buying a BEV, but this proportion dropped to 5% after they were advised that the price would be US $15,000 higher than a traditional ICE-powered vehicle.
Ford's survey revealed that 72 percent of adults agreed that the global EV charging infrastructure was a primary concern for them.
However, despite all the the hype, many people are telling EVs that they're just not that into them. Thirty-six percent of men and 44 percent of women have no interest in electric vehicles. Further, 40 percent of men and 52 percent of women say that they don't understand the benefits of EV ownership.
These figures come at a pivotal time for the automotive industry. Automakers are investing heavily into a battery electric vehicle (BEV) future. The Volkswagen Group is at the forefront with billion-dollar investments coming down the pipeline for infrastructure, factory, and platform modifications preparing for an all-electric future.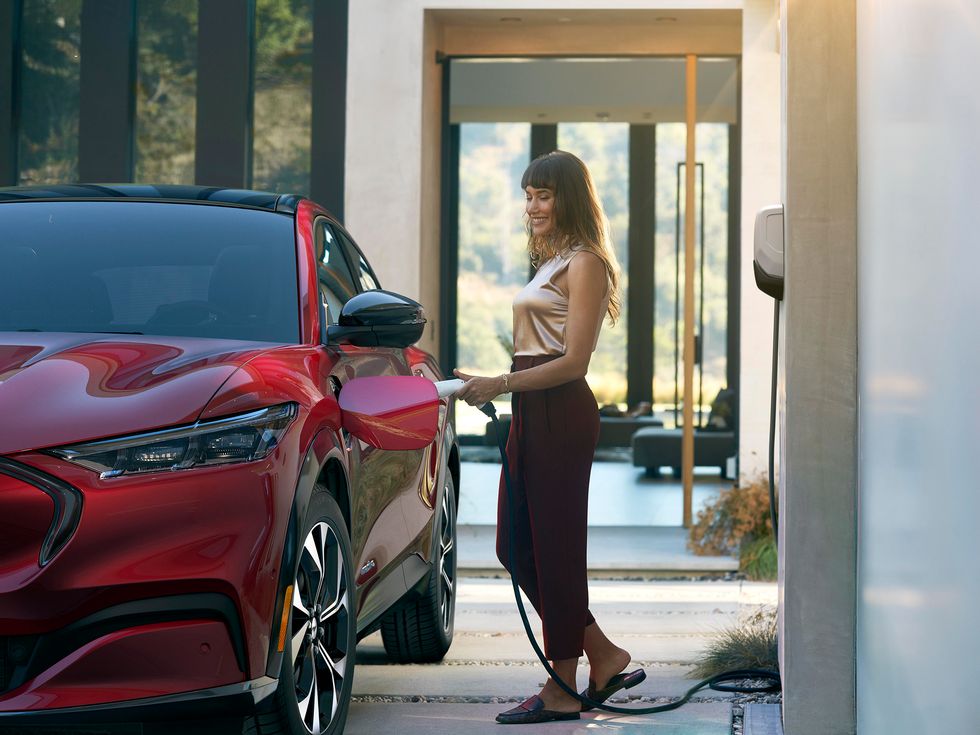 Ford's Mustang Mach-E made a big splash when it debuted in November.Photo courtesy of Ford Motor Company
However, recent BEV sales have been slow. The Audi e-Tron isn't making as big of a splash as many enthusiasts hoped and Mercedes-Benz has recently pushed back the launch of its new EQC electric SUV another year. Tesla sales remain strong when compared to other BEVs. Ford's 2021 Mustang Mach-E was met with near-universal praise when it debuted in November but sales figures have yet to be released.
None of these statistics, however, take into account the dirty practice of mining for the materials in electric vehicles, nor the human cost. Many mines exploit child labor. Eighty-four percent of Ford survey respondents said that they would stop doing business with a company that "was exploiting labor (e.g. forced labor, child labor).
As the timelines inch closer for automakers to make good on their EV product debuts, customers will be forced to make a crucial buying decision. Whether or not the decision they make is the one forced on them or the one they truly want has yet to be seen.