Dodge opens Amazon Storefront shop for brand enthusiasts
Mar 2, 2021, 5:17 pm
Photo courtesy of Stellantis
Dodge enthusiasts, your Super Bee PopSockets are waiting! The Dodge Store by Amazon is now open giving buyers the opportunity to shop from hundreds of options for authentic licensed gear and merchandise.
"Opening our Dodge storefront on Amazon offers our enthusiasts a dedicated, branded, consumer experience where they can shop for their favorite gear and merchandise across multiple categories through a familiar and user-friendly online experience," said Tim Kuniskis, Dodge Brand and Interim Chrysler Brand Chief Executive Officer - Stellantis. "The Dodge brand featured collections also allow our most devoted fans to shop a range of products to align with a wide range of passions, including Brotherhood of Muscle, '70s Collection and Vintage Garage."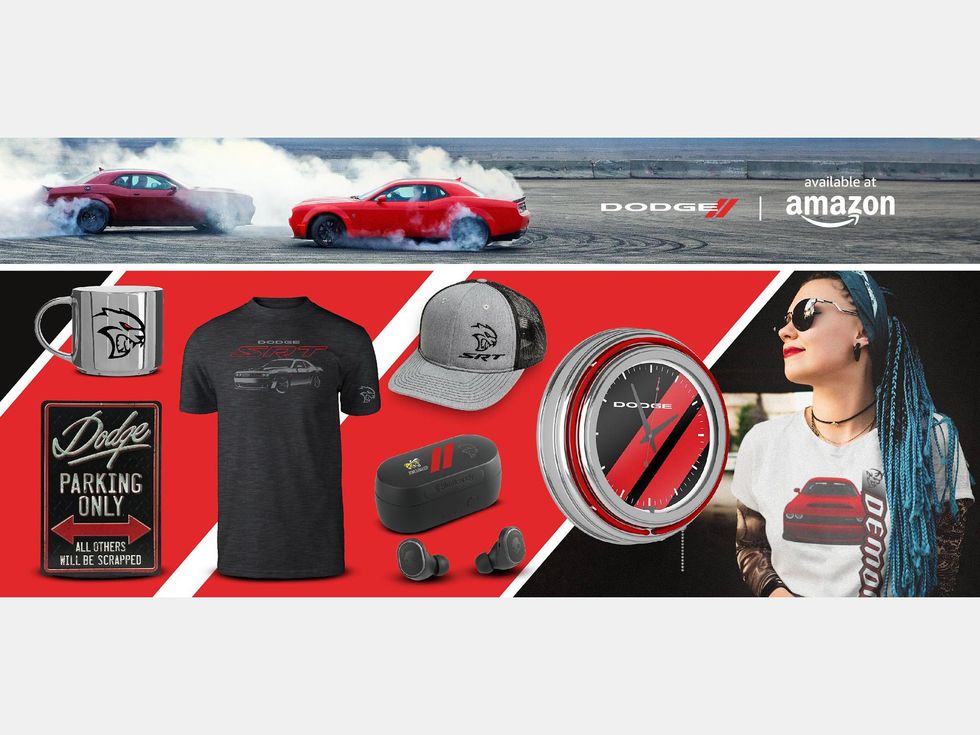 The Dodge Store is open for business on Amazon.Photo courtesy of Stellantis
The shop is divided into several categories: New Arrivals, Best Sellers, Featured Collections, Apparel, and Gear. Among the items currently for sale are t-shirts, keychains, water bottles, hats, playing cards, dog collars, and iPhone cases. There are also puzzles, games, remote controlled cars, and "Fast & Furious"-related items.
Buyers are able to shop, add to their cart, and check out the items in traditional Amazon fashion.
Dodge isn't the only automaker with an Amazon storefront. Ford has partnered with Helm to create an Amazon store dedicated to Bronco gear.
Amazon recently teamed up with Mitsubishi to debut the 2022 Outlander, a first-of-its-kind event.
Dodge's fellow Stellantis brand Mopar is selling its Level 2 wall charger on Amazon.