GM disguises future Buick, Chevrolet, Cadillac, and GMC EVs but we know what they are
Jan 14, 2021, 6:30 am
Photo courtesy of General Motors
General Motors has made no secret of the fact that they see the future of the company is electric. Their presentation at CES this year put their future products out there for public consumption, but hidden in the shadows. Let's turn up the brightness and take a peek at what is there.
Scroll down to the bottom of this article to see a lightened, clearer view of all the models.
GMC Hummer EV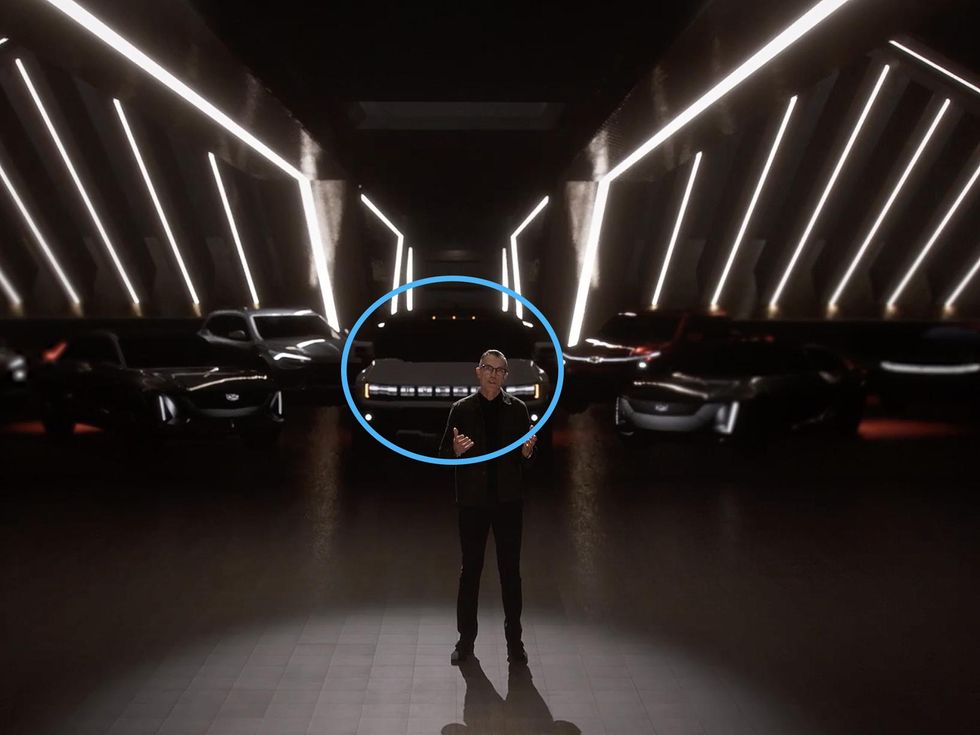 Photo courtesy of General Motors
Front and center is the 2022 GMC Hummer EV. The Hummer EV is slated to have 1,000 horsepower, a 350-mile range, and a $112,959 price tag when it arrives at dealership lots in 2021. Other forthcoming Hummer variants are set to have unique powertrain setups and lower price points.
Cadillac Lyriq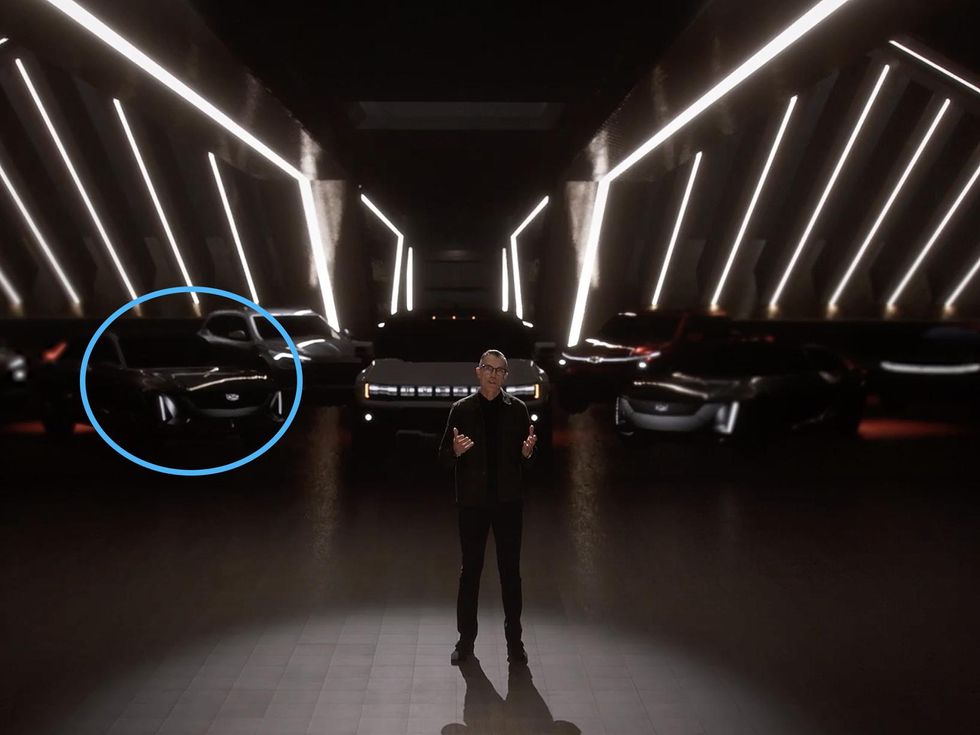 Photo courtesy of General Motors
The 2023 Cadillac Lyriq debuted in prototype form mid-2020. When it comes to market, Cadillac expects the Lyriq SUV to offer drivers 300+ miles of all-electric range, luxurious accommodations, and the buyers choice of rear-wheel drive or performance all-wheel drive. The Lyriq will come with Super Cruise, the General Motors hands-free driving system that allows for 200,000 miles of hands-free highway driving and automated lane change.
Cadillac Celestiq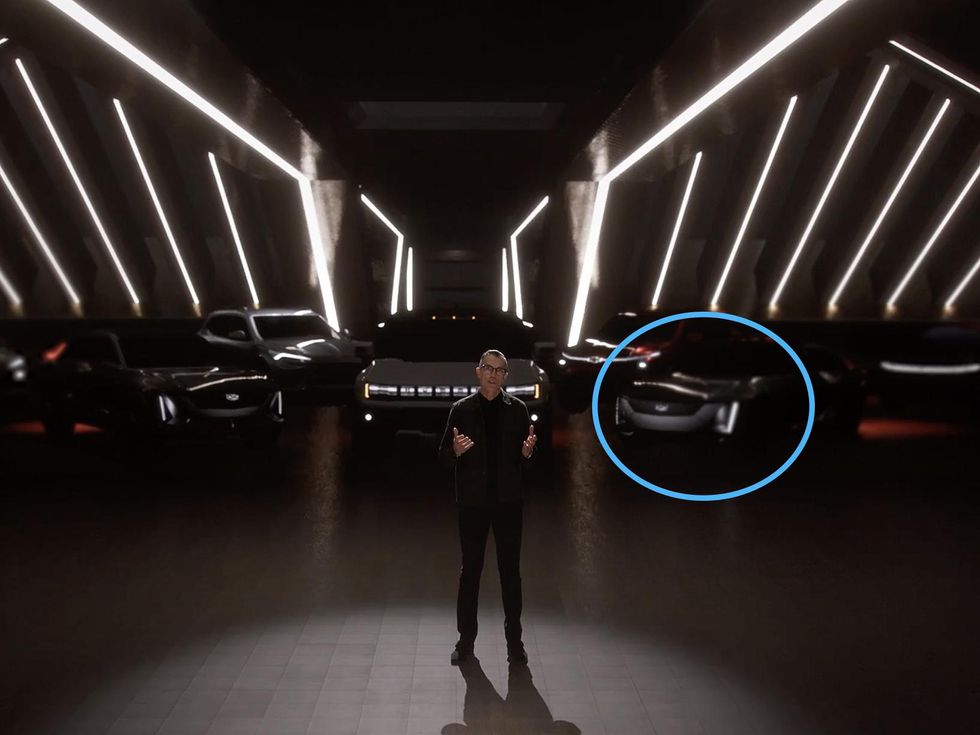 Photo courtesy of General Motors
In addition to showing the Celestiq here, Cadillac decided to show off its flagship electric car with some close ups. They don't give too much detail about the car, but we do know some interesting tidbits. Cadillac says that the car embodies their commitment to "reimagine what's possible in design and technology". The GM division will offer the Celestiq with a curated selection of hand-crafted materials and they've has hinted that there will be some customization options available for owners.
Chevrolet pickup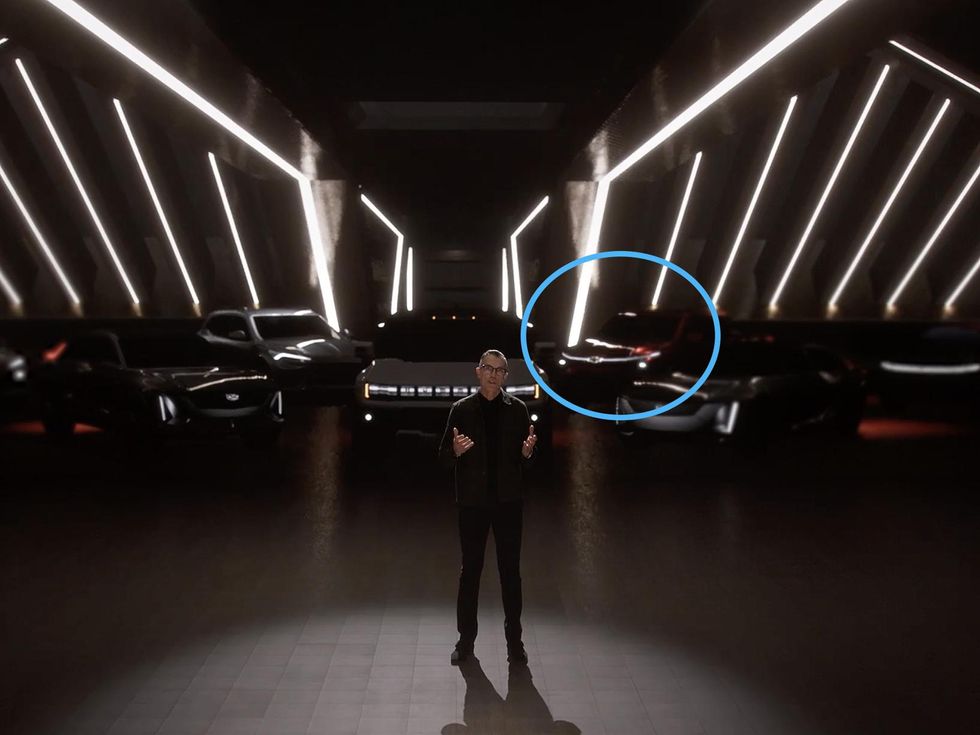 Photo courtesy of General Motors
We don't yet know if it will be called the Silverado, but a Chevrolet pickup truck that runs on all-electric power is on the way. It's been confirmed that the plan is for the truck to have a maximum 400-mile range (likely when it's not towing or hauling much weight). Originally slated for a 2025 debut date, indications are that GM is pushing to get the truck to market sooner.
Buick EVs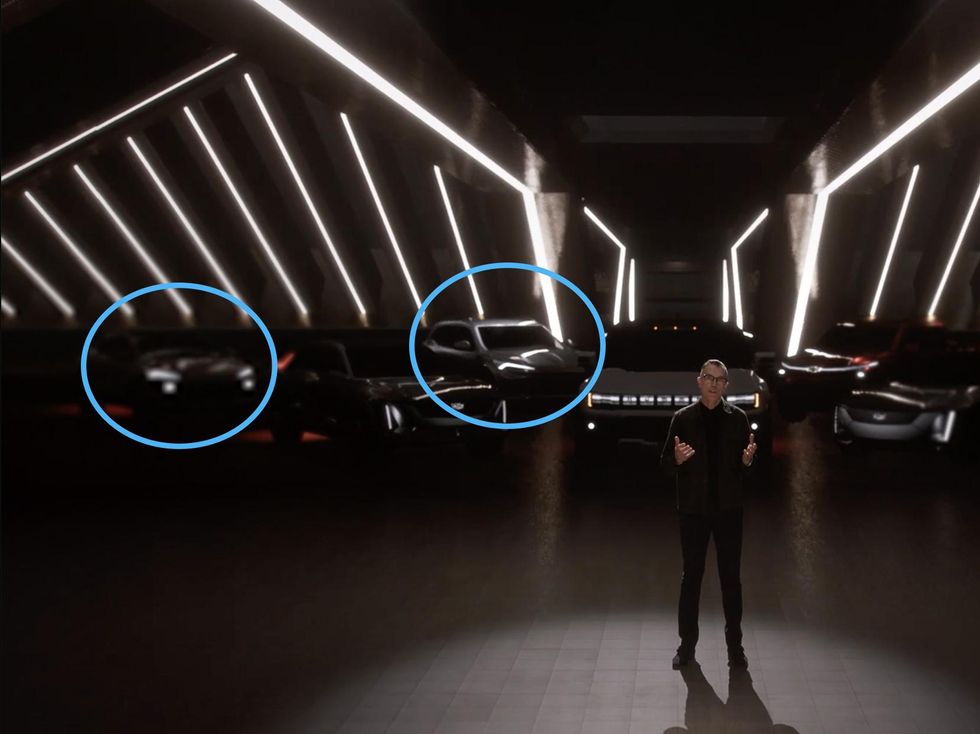 Photo courtesy of General Motors
In 2020, GM described the two new Buick models that are coming by 2023. They're both electric vehicles. The first, an SUV will be a model that offers "more conventional crossover proportion that maximizes interior space and cargo." The second is a Buick CUV that has "expressive proportions with a greater emphasis on form and athletic fashion." It looks like the SUV is on the right in the photo while the CUV is on the left.
"Mystery EV"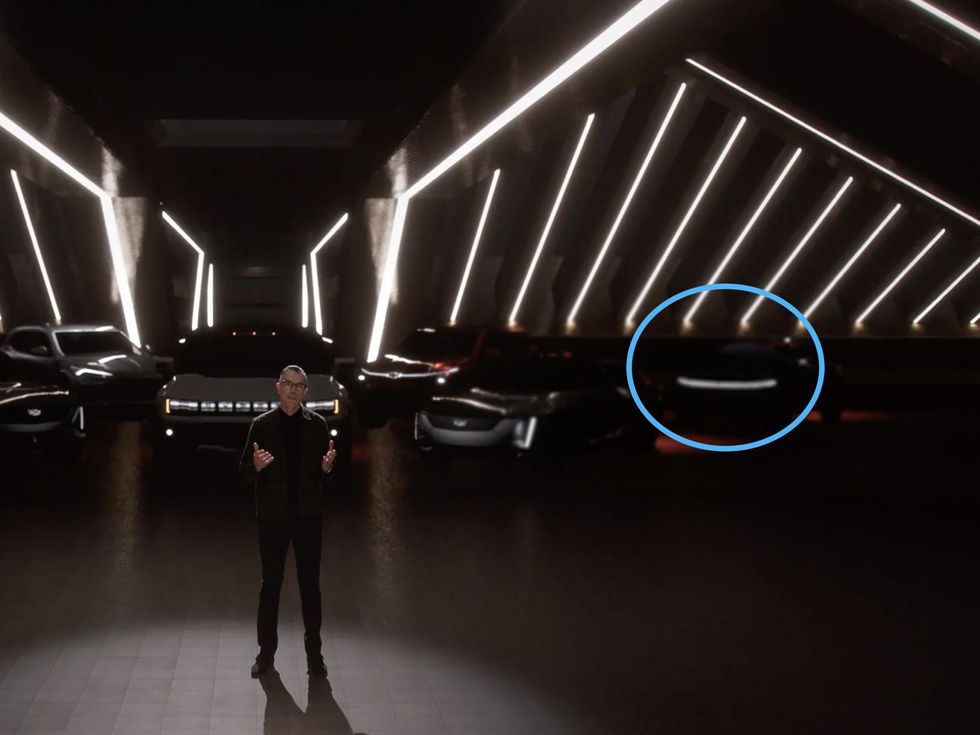 Photo courtesy of General Motors
What is this mystery EV? We know the Cadillac XT4 is getting an electrified brother so there's a chance that this could that. Brightening and zooming in on the picture appears to reveal an SUV-like body design. We'll just have to stay tuned.
... and now let's turn the lights on.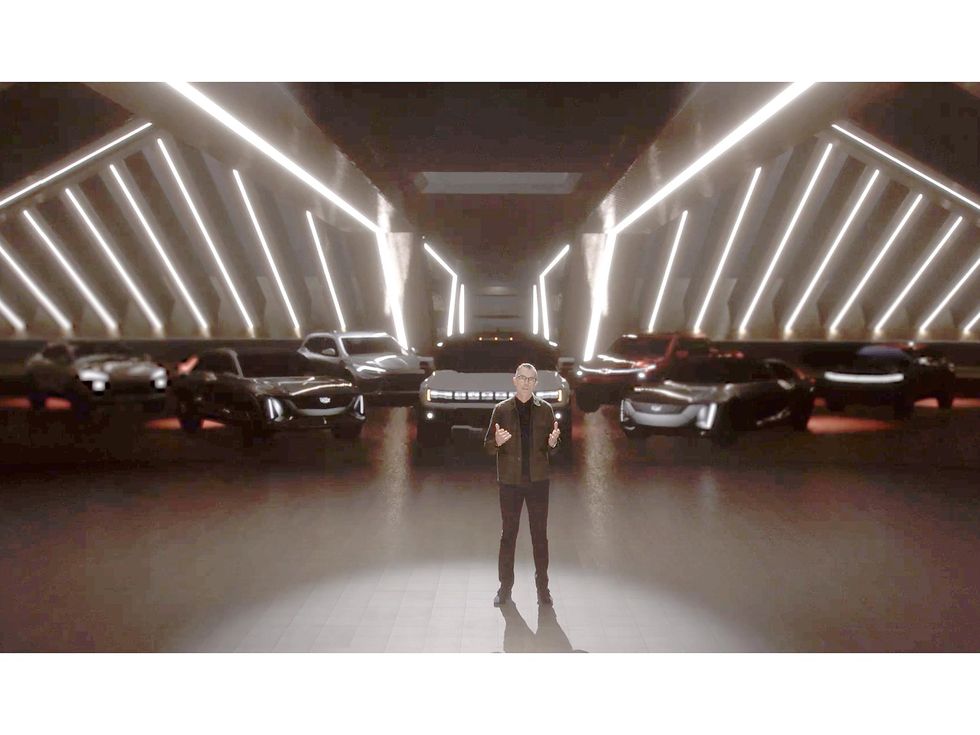 Photo courtesy of General Motors
Last year, General Motors divulged while models it plans to introduce by 2023, including a number of EVs. You can see that full list here.