GM's Detroit-Hamtramck plant will produce new all-electric pickup truck in 2021
Jan 27, 2020, 11:08 am
Photo courtesy of General Motors
Earlier this month, speculation began mounting that General Motors is reviving the Hummer brand. Reports indicate that basketball superstar LeBron James will star in a new advertisement for GMC during the Super Bowl which will feature a new electric GMC pickup that bears the Hummer name.
Whatever it's called, the new GM electric pickup will begin to be produced at the company's Detroit-Hamtramck plant, along with the Cruise Origin. GM is pouring $2.2 billion into the facility to ready it for the production. The plant's paint and body shops, and general assembly area will receive comprehensive upgrades, including new machines, conveyors, controls and tooling.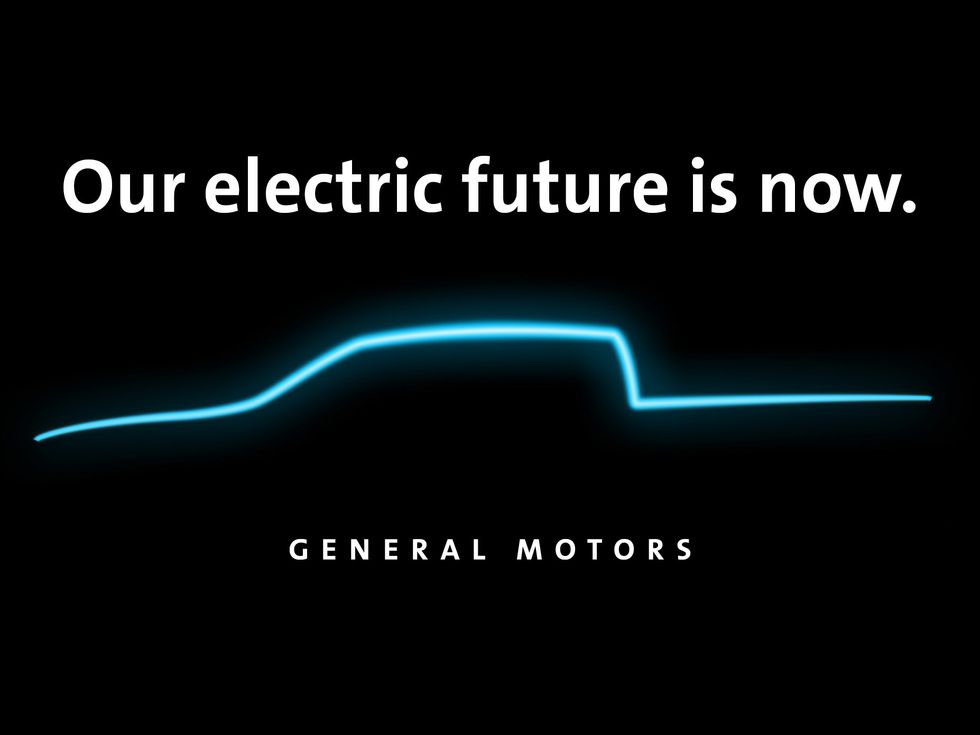 With its promotional image for the announcement regarding the new plant, GM is showing off a shiloutette of the new pickup, giving credence to statements by those who said that it wouldn't stray too far from the Silverado and Sierra mold despite possibly having the Hummer name.Photo courtesy of General Motors
"Through this investment, GM is taking a big step forward in making our vision of an all-electric future a reality," said Mark Reuss, GM president, during a press event at the plant with Michigan Gov. Gretchen Whitmer and other local and state officials. "Our electric pickup will be the first of multiple electric truck variants we will build at Detroit-Hamtramck over the next few years."
GM will also invest an additional $800 million in supplier tooling and other projects related to the launch of the new electric trucks.
In addition to the investment in dollars, the company will be investing in new workforce personnel, creating more than 2,200 jobs at the plant.
According to a release, Detroit-Hamtramck currently operates on one shift of production and builds the Cadillac CT6 and the Chevrolet Impala. Approximately 900 people are employed at the plant. As previously confirmed, the plant will be idled for several months beginning at the end of February as the renovations begin.