Rolls-Royce offers new Recreation Module for discerning enthusiasts seeking hidden storage
Apr 13, 2021, 11:43 am
Photo courtesy of Rolls-Royce Motor Cars
If you're driving in your Rolls-Royce Cullinan and hear Rare Earth come on the radio, it's generally not a bad thing. If you happen to change the lyrics to their best-known hit to "I just want to recreate", Rolls-Royce has a solution for you.
The new Recreation Module brings bespoke storage solutions for adventure enthusiasts to the bespoke SUV in proper Rolls-Royce fashion. This isn't just underfloor storage or bins. This is an entire solution designed around an owner's hobbies.
The 48-liter motorized drawer cassette fits invisibly into the luggage compartment of the Cullinan. Via the touch of a button, the Module slides open to reveal equipment, accessories, and paraphernalia that has been personally selected by the motor car's commissioning client. This is no junk drawer setup. Each item is ensconced in its own individual, tailored container.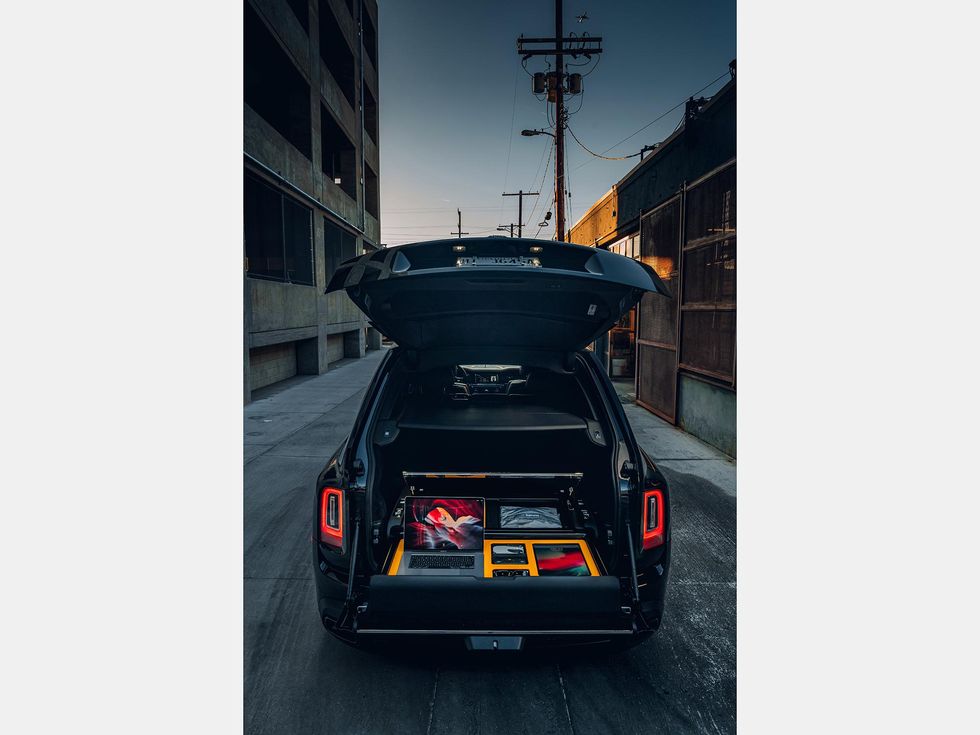 The Recreation Module allows for bespoke storage.Photo courtesy of Rolls-Royce Motor Cars
Rolls-Royce designers are able to trim out the Module to match or contrast with the car's interior and exterior.
Cullinan owners who wish their model had come with the Recreation Module aren't out of luck. They can have the Module retrofitted to their vehicle - the electric connections are already existing.
Rolls-Royce clients that demand even more can have multiple Modules configured. Say, for example, the owner is simultaneously a shooting, skiing, and photography fanatic but they don't do all those at once. Before setting off to a hunt, heading out to ski, or setting out on an excursion, the owner can install the proper Module in the cargo area while leaving the others behind.
You may remember a similar storage solution from 2019. That year, Rolls-Royce commissioned photographer Mark Riccioni to create a series of innovative and subversive images featuring Black Badge Cullinan, under the cover of darkness, in Los Angeles. To support the project, the marque developed a personalised Urban Photography Recreation Module, incorporating specialist equipment including a DJI Mavic Mini drone, 12.9-inch Apple iPad Pro, 16-inch Apple MacBook Pro, Sennheiser PXC550 MkII noise-cancelling headphones, Persol PO3225-S sunglasses and outerwear from streetwear brand Supreme.
Cullinans outfitted with the Module do not have their cargo capacity lessened. The length and boot capacity remain the same as vehicles without the component.
Commissioners can have their Cullinan outfitted with both the Module and the Viewing Suite – two rear-facing sociably arranged either side of a retractable cocktail table. It too deploys via the touch of a button.