President Trump names auto execs to Great American Economic Revival Industry Groups
Apr 14, 2020, 10:51 pm
Reopening the economy is the biggest talking point surrounding the COVID-19 outbreak as Americans have been social distancing and self-quarantining for the better part of a month at this point. President Trump today announced the lineup of the Great American Economic Revival Industry Groups, a roster of advisors that are helping advise the administration as the best way to reopen the U.S. for business.
The Groups are divided by industry: agriculture, banking, construction/labor/workforce, defense, energy, financial services, food and beverage, healthcare, hospitality, manufacturing, real estate, retail, tech, telecommunications, transportation, sports, and thought leaders/groups.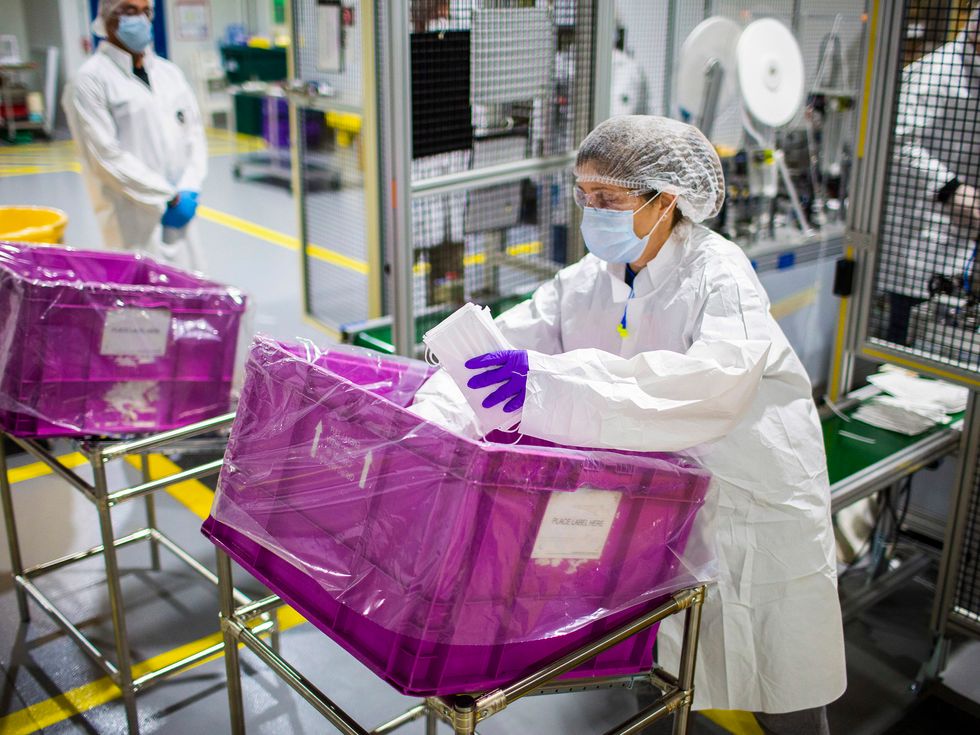 Ford has begun manufacture face masks and other personal protective equipment at its plants.Photo courtesy of Ford Motor Company
While all other group names are easily definable, thought leaders/groups appears to be a group of former government officials from previous administrations and philanthropists.

The manufacturing division of the initiative is filled with leaders of the U.S.'s top automotive companies including Mike Manley (CEO, Fiat Chrysler Automobiles), Bill Ford (Executive Chairman, Ford Motor Company), Mary Barra (Chairman and CEO, General Motors), and Elon Musk (co-founder and CEO, Tesla).
FCA, Ford, and General Motors have already begun helping the COVID-19 relief effort. FCA is converting a plant to make face masks. Ford has launched a series of projects from construction face shields to working with suppliers to create respirators and using airbag material to create reusable hospital gowns for medical personnel. General Motors has formed a partnership with Ventec and begun fulfilling an order for 30,000 ventilators.
Though Musk made claims that Tesla shipped ventilators to health care facilities, it has been revealed that the company actually sent ResMed BiPAP (B-PAP) machines, which are more closely related to C-PAP devices than ventilators and will have to be converted to work as a ventilator.