Chevrolet Suburban receives a star on the Hollywood Walk of Fame
Dec 6, 2019, 10:59 am
Photo courtesy of Chevrolet
The Hollywood Walk of Fame features over 2,600 stars and for the first time, one of those stars includes the name of a vehicle, the Chevrolet Suburban. The SUV was awarded an Award of Excellence star near those of Sylvester Stallone, Liberace, Charlie Chaplin, Janis Joplin, Julie Andrews, and auto enthusiasts Jay Leno and Tim Allen.
This year, the Chevrolet Suburban is celebrating its 85th birthday and its 67-year Hollywood career.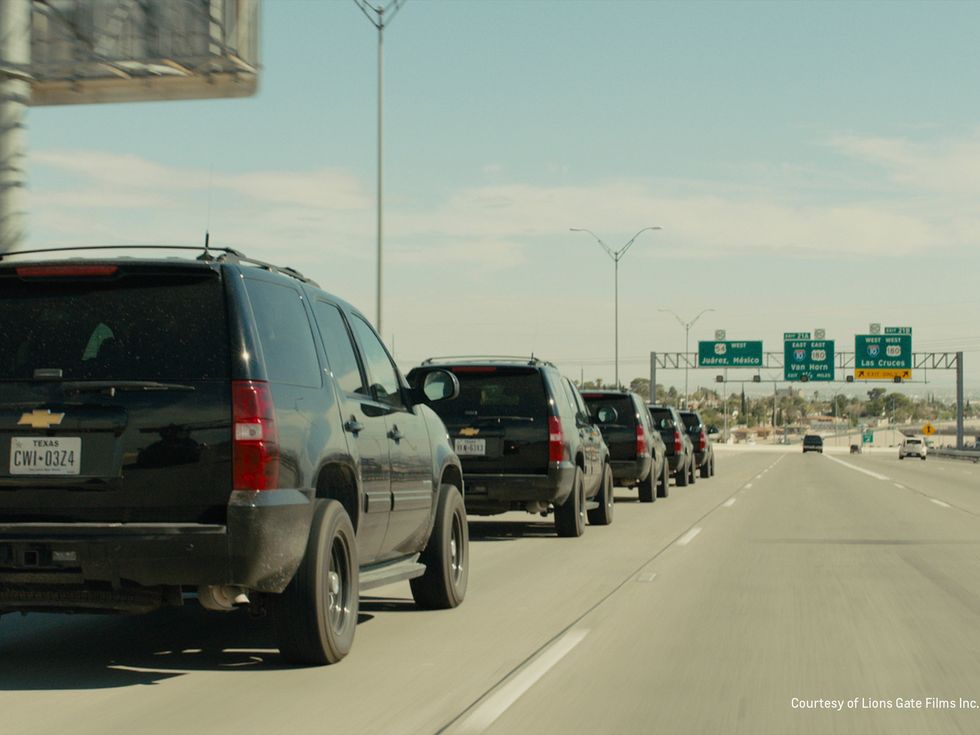 Chevrolet Tahoes and Suburbans are often used in films like "Scicario" to transport government agents. The same is true in real life.Courtesy of Lions Gate Films Inc.
"For six decades the Chevrolet Suburban has been Hollywood's longest-working actor," said Rana Ghadban, president and CEO of the Hollywood Chamber of Commerce. "Appearing in classic feature films and on must-see television shows, the Suburban is a well-established industry mainstay. With the Chevrolet Tahoe also making an impact in movies and on television, it's impressive to have both vehicles now join an illustrious group of actors and characters that are forever known as Hollywood legends."
The Suburban has played a roll in over 1,750 films beginning in 1952 (at least one per year since 1960). It has also been featured in at least one TV show per year since 1956. More than 30 award-nominated films have featured a Suburban.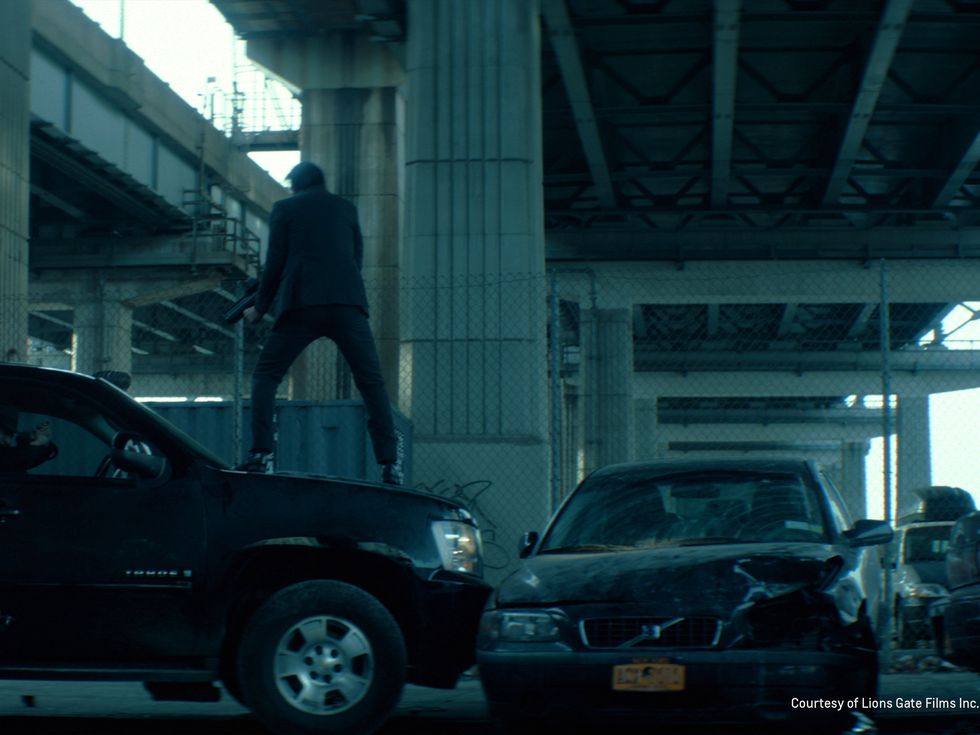 The Chevrolet Suburban and Tahoe are often seen playing the roll of transporter for the good or bad team - and sometimes both in the same film. Here, the Tahoe is involved in a confrontation with Keanu Reeves' character in "John Wick".Courtesy of Lions Gate Films Inc.
Since the Chevrolet Tahoe was introduced in 1995, it has played a roll as well. Together, the Tahoe and Suburban have appeared in more than 2,500 films and television shows. Since 1995, the Tahoe has appeared in at least one film and television show every year.
According to Tim Kozub, design manager for Chevrolet Suburban and Tahoe, their on-screen persona also influenced the all-new Suburban and Tahoe, which will be unveiled later this month: "This is a great example of how life and art influence each other. The popularity of Suburban and Tahoe in film was first inspired by the real-life roles they played in the military, in law enforcement and family trips around the world. Today, their role in Hollywood inspired the design of the all-new models, as we integrated the sense of capability, action, and importance associated with Suburban and Tahoe on screen."
The Chevrolet Suburban's star is located at Hollywood & Highland.