Cadillac Live interactive digital showroom launches in five U.S. states
Dec 10, 2019, 12:38 pm
Photo courtesy of Cadillac
Cars.com research recently revealed that the dealership experience is a major pain point for new car buyers. Automakers are continuously working to enhance that experience and lately there has been a push to revolutionize the sales model with more digital integration.
Cadillac, a division of General Motors, has launched Cadillac Live, a digital shopping platform designed to bring elements of the dealership experience to shoppers' smartphones, tablets, laptops, and desktop computers. When using Cadillac Live, customers enter a digital showroom via an online portal to view the features and specifications of up to 10 Cadillac models. Once in the system, they can speak with a Live product specialist, who can answer vehicle and purchase-consideration questions.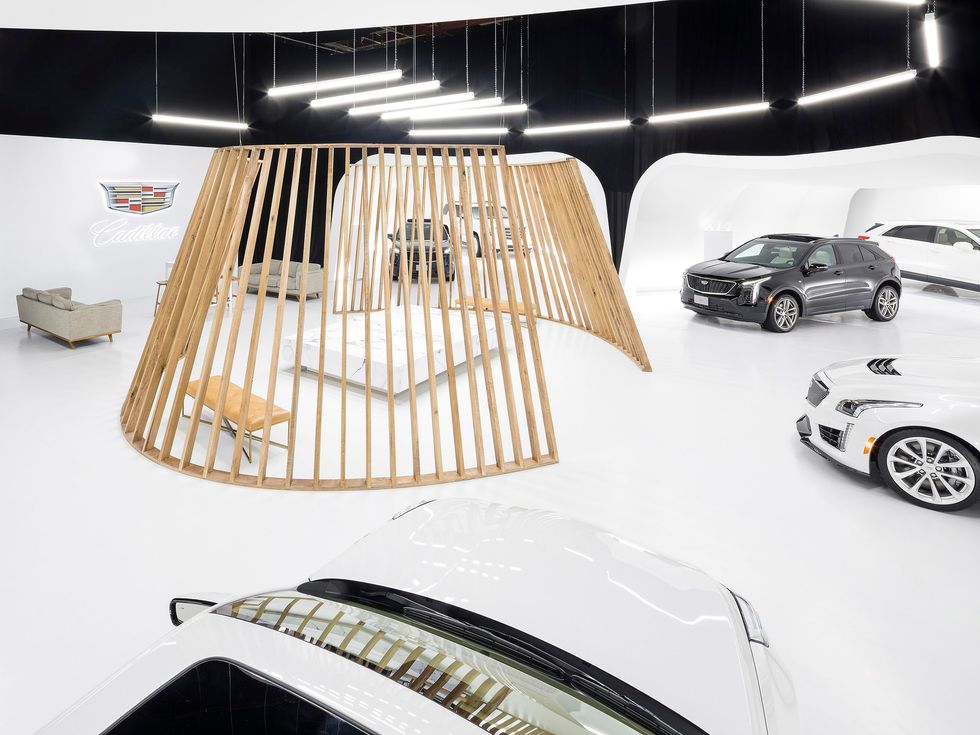 The Cadillac Live Lounge features cars and SUVs from the entire Cadillac passenger vehicle lineup. Photo courtesy of Cadillac
"Luxury consumers are looking for a seamless, one-on-one shopping experience, whether online or in-person," said Melissa Grady, Cadillac chief marketing officer. "Cadillac Live offers a high degree of personal service, with time-saving conveniences and extended hours, reflecting today's evolving shopping habits and our customers' expectations."
The move to digital is a logical one for Cadillac. Data from Google shows that twice as many car buyers start their research online versus at the dealership.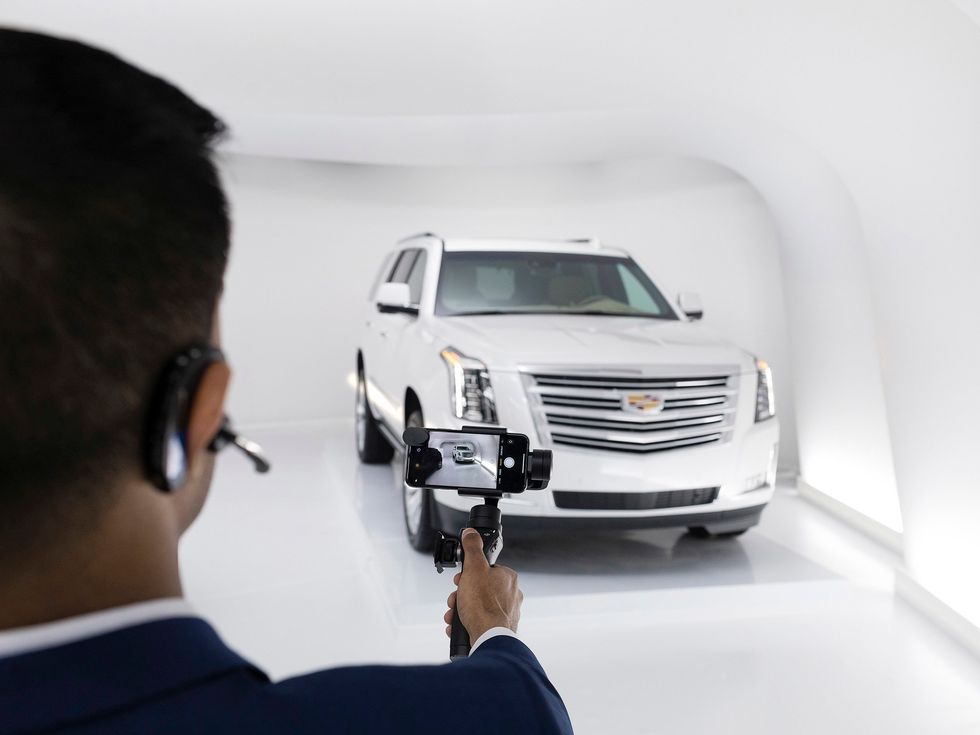 A Cadillac Live agent helps shoppers explore new vehicles. Photo courtesy of Cadillac
Customers are able to do everything but test drive and pull the trigger on buying a new vehicle via Cadillac Live. Here's how Cadillac says it works:
Shoppers can explore every detail of a Cadillac vehicle with the help of a Live agent, who is equipped with an iPhone X, Osmo Mobile gimbal and Bluetooth headset, providing two-way audio and one-way live video. That means shoppers can hear and see the agent, while the agent can hear – but not see – the shopper. The agents are also equipped with a digital interface to share color, wheel and accessory choices. Live agent sessions are available on-demand or can be scheduled for a future date. Additionally, shoppers can invite a partner to join a Live session.
As Cadillac struggles to remain a relevant brand for buyers, the implementation of a less confrontational shopping experience via a device that can be used at the convenience of the customer is an intriguing move that may pay off. Seventy-one percent of customers report switching to a competitor's product after finding their selection process easier according to the 2017 Cassandra Shop Report, which specifically focuses on millennial and Gen Y buyers.
The pilot program is available in five states: California, Illinois, New Jersey, New York and Texas. Every dealership in each of those states was offered the opportunity to take part in the program with 160 opting in. Of that 160, 38 of those dealers are based in Texas.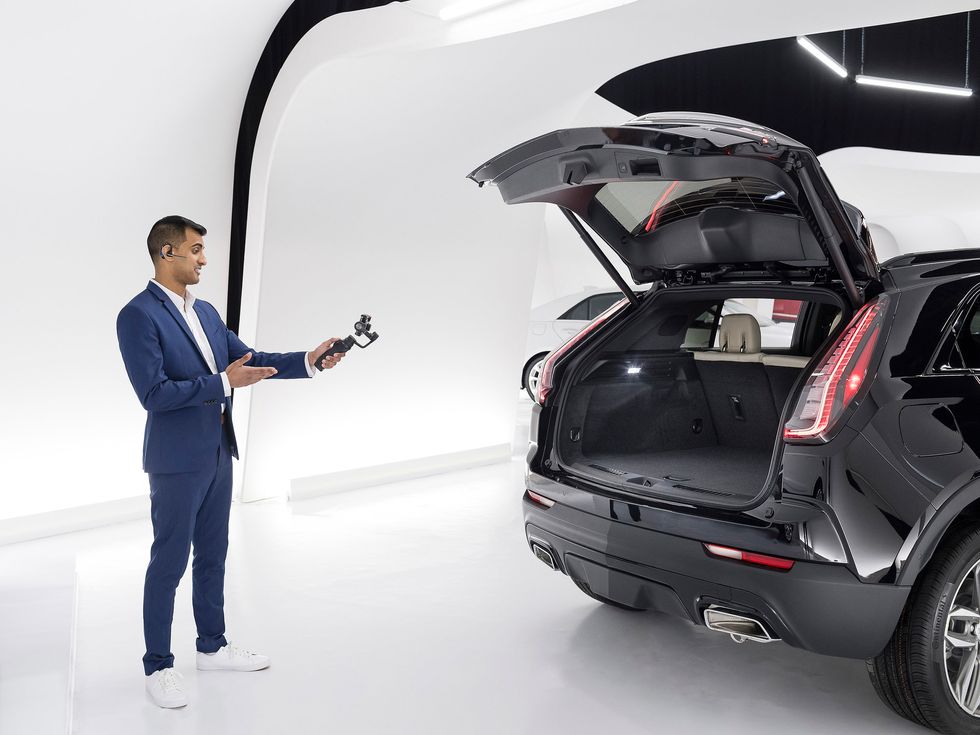 Shoppers can ask questions in real time. Photo courtesy of Cadillac
Cadillac Live agents are available to connect with shoppers Monday-Thursday, from 9 a.m.-1 a.m. ET, Friday, from 9 a.m.-9 p.m. ET, and Saturday and Sunday, from 11 a.m.-7 p.m. ET. Customers can schedule future sessions with a Live agent during off-hours.