BMW announces 2020 X3 xDrive30e, a plug-in hybrid SUV
Nov 11, 2019, 8:26 am
It takes the utility of a BMW SUV and combines it with the electric power automakers believe customers are seeking. Meet the 2020 BMW X3 xDrive30e.
The new X3 variant is a plug-in hybrid. This means that it has a twin-turbocharged 2.0-liter four-cylinder gasoline-powered engine under its hood that works in tandem with an electric motor and a 12 kWh lithium-ion high-voltage battery to move the car from point A to point B and beyond. It has around 30 miles of all-electric range, which is pretty standard on PHEVs these days.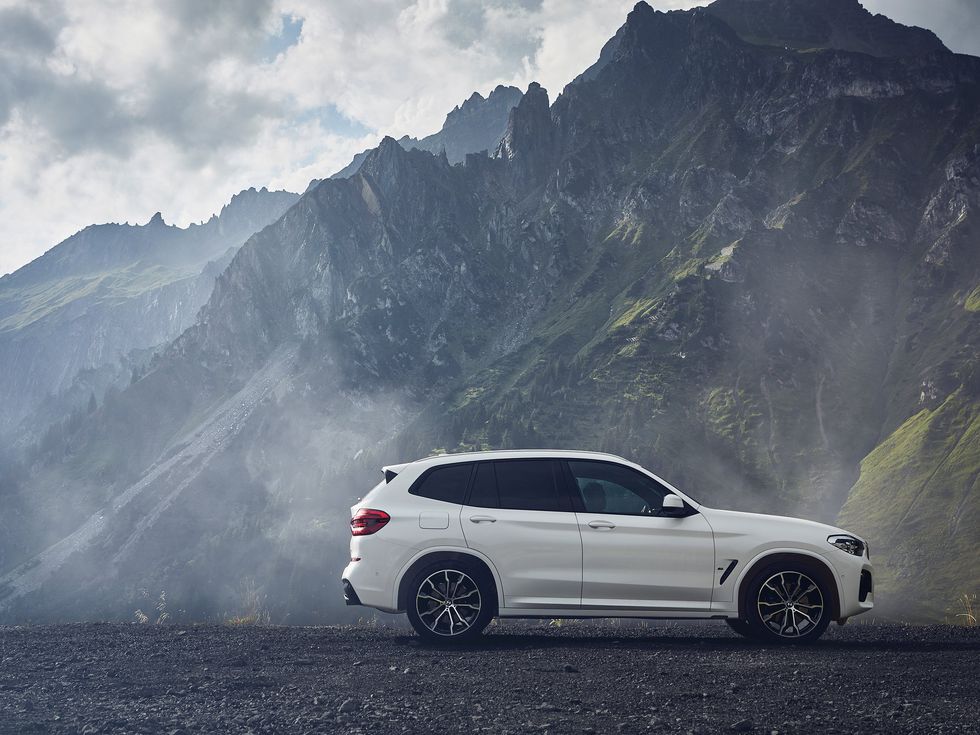 The car retains all the of the outward aesthetics of the typical X3.Photo courtesy of BMW
The battery gets its power by being plugged into an outlet. BMW says that charging via a "traditional household socket" can bring the battery up to full in just six hours.
With their power combined, the X3 xDrive30e puts out 292 horsepower. BMW reports that it can get from zero to 60 mph in 6.1 seconds. It only comes in four-wheel drive.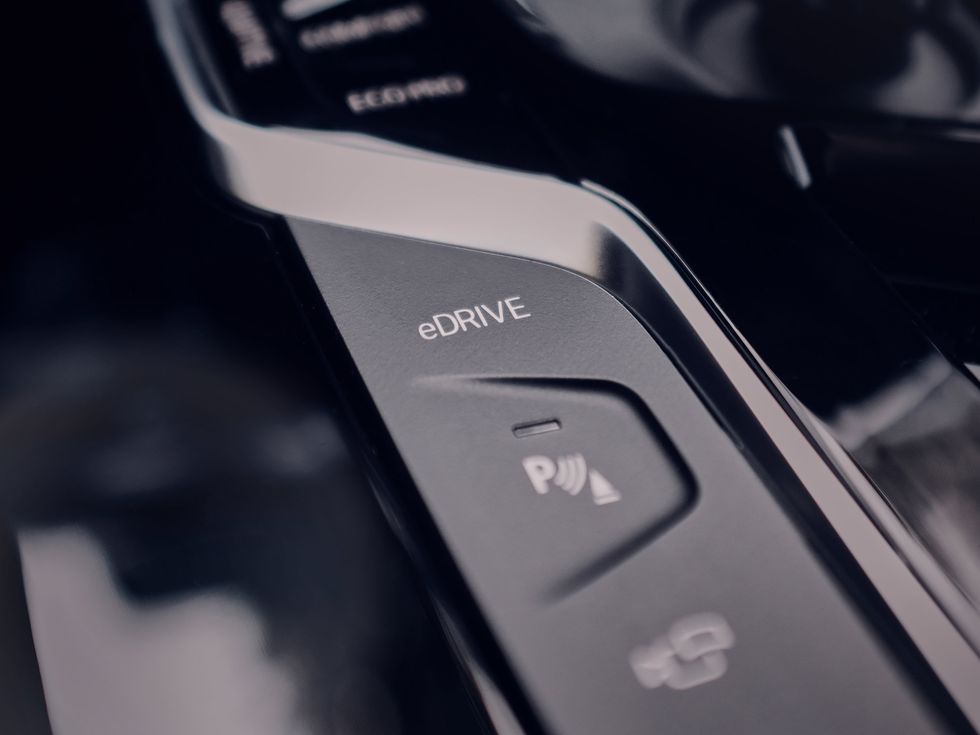 The SUV's eDrive mode lets drivers run on just electricity.Photo courtesy of BMW
Drivers can run on just electric power by putting their X3 xDrive30e into MAX eDrive mode. It's activated by pushing a button on the center console near the shifter.
Moving the car into Battery Control mode is an energy saver and helps keep the battery at the level it is at when the mode is selected. This allows a driver to choose when they go emissions free.
On the outside, the 2020 BMW X3 xDrive30e is nearly the same as other X3s, albeit for some unique badging and its power port on the front side of the vehicle.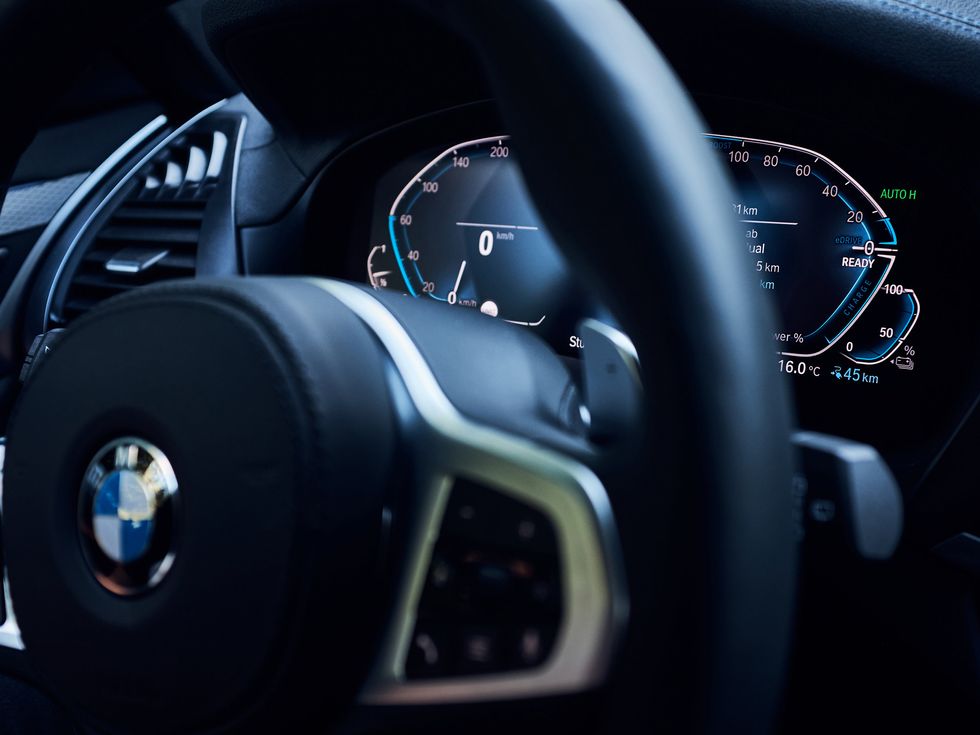 Much of the vehicle remains the same as the gasoline-only powered X3.Photo courtesy of BMW
The SUV's interior dimensions have remained much the same because its battery pack is located under the rear seat wheel the fuel tank is positioned over the rear axle. Its cargo space remains similar to what you'll find in other SUVs its size, even those without a battery pack.
BMW will sell the SUV in Advantage, xLine, Luxury and M Sport trims. Additional available equipment includes an adaptive Suspension, variable sports steering, the M Sport Brake System, the BMW head up display, adaptive cruise control with stop and go functionality, Driving Assistant Plus with steering and lane guidance assistant, and Parking Assistant Plus.
A tow hitch is available. The model can tow up to 4,400 pounds.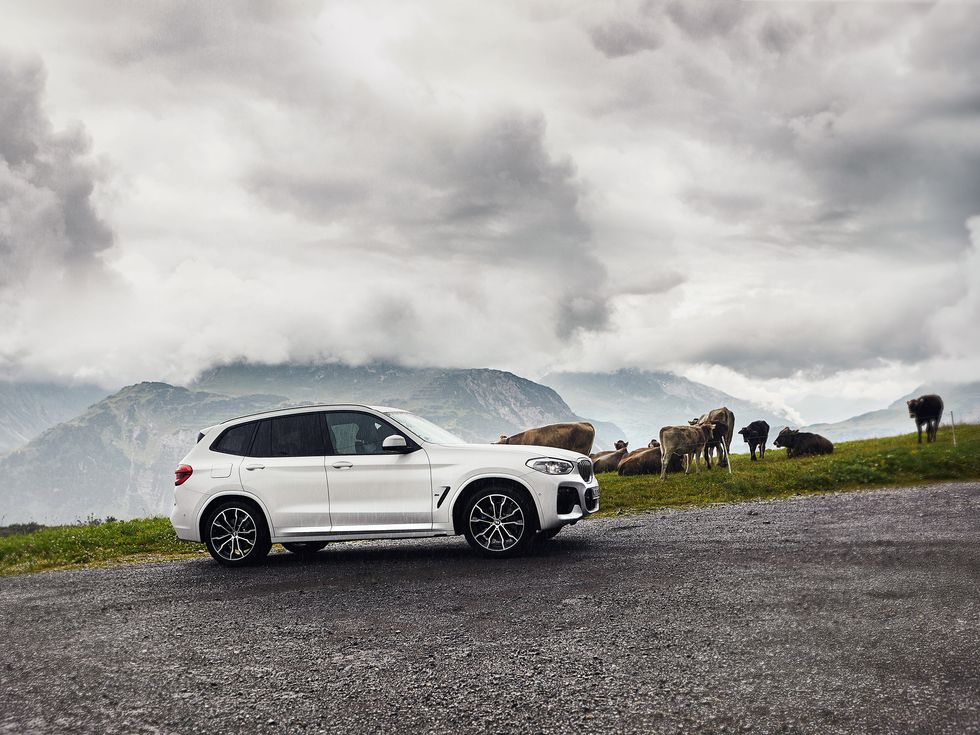 The new SUV can tow up to 4,400 pounds.Photo courtesy of BMW
Some functions, including climate control, can be operated via BMW's mobile app. The app also gives information on charging stations, the charging process, range, and charging status.
The new BMW X3 xDrive30e will be produced at the BMW plant in Spartanburg, South Carolina.