Can your family live with a convertible?
Aug 10, 2021, 9:38 am
Testing convertibles is always great fun, but they sometimes show up when the weather isn't ideal. Here in Maine, our drop-top driving season is fleeting, which can make for a tricky time driving with the top down. This year, however, a 2021 BMW 430i Convertible showed up in early August and I had an entire week of sun to soak up in the open air. I have two children, however, and own a three-row SUV to haul them, their friends, and all the accompanying gear. Squeezing into a convertible is possible and even fun at times, but it got me thinking: Could a convertible be a car we could live with on a daily basis? The answer for me is no, but there's more to the story, and I'm certainly not ruling out a drop-top purchase for my family at some point in the future.
Of course, none of this came as a surprise to me. Last year, I tested the BMW M850i Convertible, and while it was a blast, there was nothing about it that screamed "family car." This BMW is no different, but my younger daughter's shift to a booster seat from a full-size harness car seat made the back-seat fit for both of my kids much easier. Now, it's a little easier to see how the 430i Convertible could be a perfect weekend or summer car for a family that is already set with roomy daily drivers.
Here's how owning a convertible might play out for your family.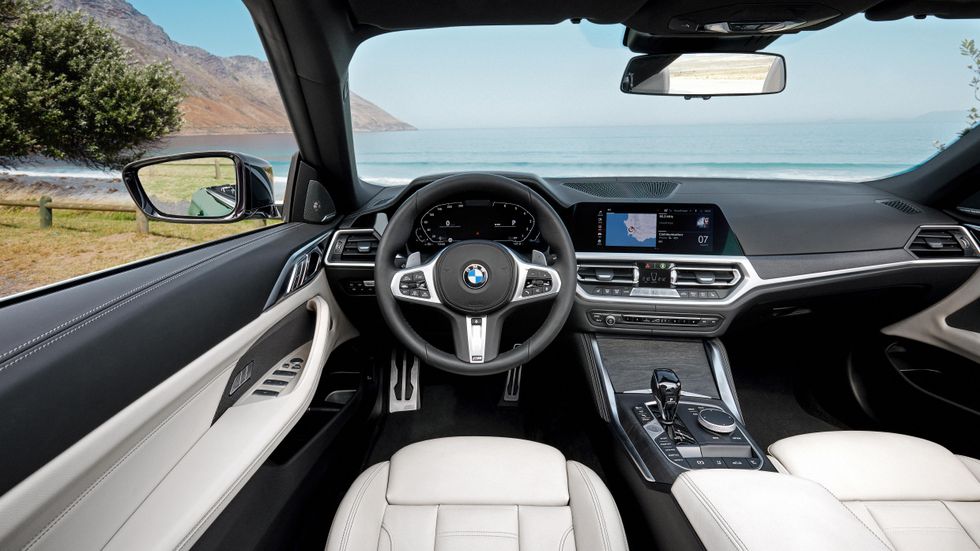 The BMW 430i Convertible is premium, inside and out.BMW
Open-Top Fun – At a Cost

This BMW's price tag lands in the mid-$50,000 range with a few desirable options, which is about right for a premium brand convertible. There are much cheaper options to be had, however, in the Ford Mustang or Chevrolet Camaro. Both cars come in a convertible format and can be found for around half the price of the BMW. There are performance and luxury penalties when moving to the less expensive options, but for most people the draw of a convertible is the open-top experience itself. You don't absolutely need screaming performance or a top-notch interior to get the full convertible experience.
Good in Small Doses
My kids are over the moon about riding in a convertible for a while, and then spend the rest of the time complaining about noise, bugs, and wind. Rolling the side windows up helps, and models with a retractable rear windscreen are even better, but the reality is that some kids are not the best at dealing with outside-the-norm car experiences. More often than not, we'd end up driving for half an hour or so with the top down, a few more minutes with the windows up, and then the rest of the time with the top closed. That's no fun in a small car that feels even smaller with the top up.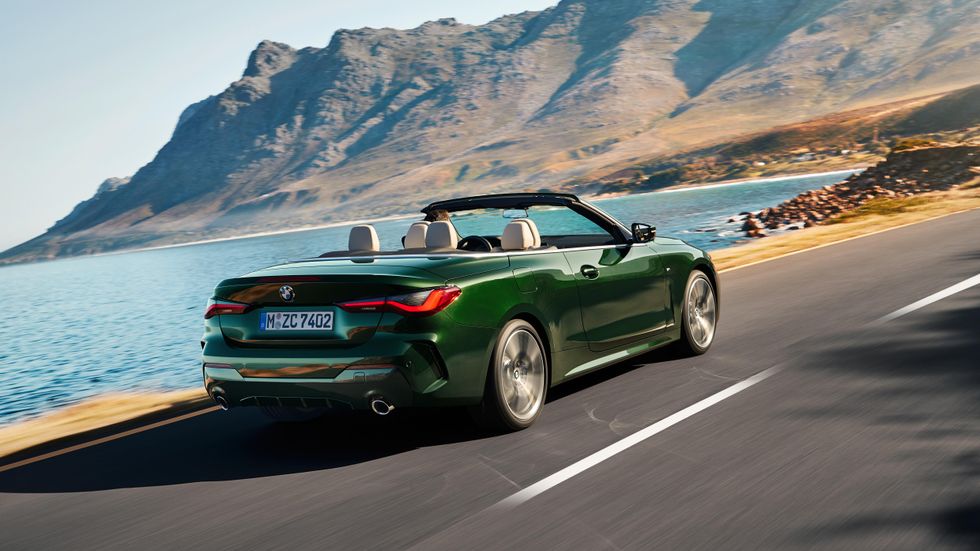 If your kids are like mine, the open-top experience comes with some tradeoffs.BMW
Weather Woes
I get that most of you don't live in Maine like I do, and that your spring, summer, and fall months extend longer throughout the year. You're able to enjoy the open-top driving experience more often than those of us in New England, but there will still be times that driving a convertible is less than enjoyable. If you live in Florida, for instance, how often are you going to want to drive with the top down when it's 90 degrees with 80 percent humidity under the bright sun? Even with the wind in your hair, that will get old. Keep this in mind if you're shopping for a convertible.