Blacksford wants to rent your unused RV and give you guaranteed cash money
Jan 29, 2021, 6:28 am
Photo courtesy of Blacksford
Blacksford is known as a ready-for-anything company that provides stocked overland vehicles primed for adventure to travelers arriving at airports around the country. Now, they need your help. Specifically, they need the RV that you're not really using.
Starting in March 2021, Blacksford will provide a way for RV owners to generate guaranteed monthly income by consigning their RVs to Blacksford as part of its rental fleet. Owners will be able to consign their vehicle to Blacksford for six to 12 months at a time. During that time period, owners will be guaranteed four to six weeks of free RV usage and access to any Blacksford rental RV at any location.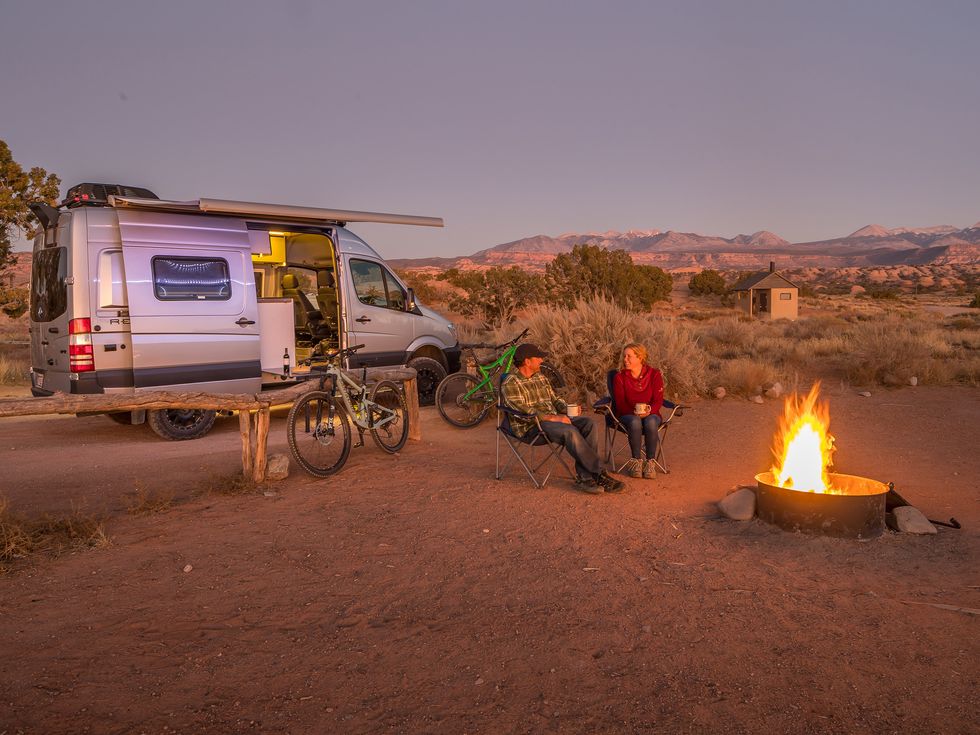 Blacksford makes RVing easy with airport pickups, curated itinerariesPhoto courtesy of Blacksford
Additionally, Blacksford will handle insurance payments and certified repairs, meticulously maintain RVs (inside and out), require renter-paid insurance, provide a revenue share when the RV is rented, and even offer resale support at the end of consignment.
"We are always staying tuned into market demands and 2020 was a record year for RV sales and rentals and that will continue for a while," said Blacksford Founder Jonathan Distad. "We have had owners reach out to see if they could consign their RV's into our fleet and after careful market evaluation, we decided to do something no one else is doing -- guarantee income for consignors."
Not all RVs will qualify for consignment. Blacksford is looking for specific models that meet certain mileage requirements:
2020 or Newer Winnebago Revel with less than 40,000 miles
2020 or Newer Winnebago Solis P or PX with less than 40,000 miles
2020 or Newer Winnebago View 24J/D with less than 40,000 miles
2020 or Newer Winnebago Porto 24D with less than 40,000 miles
2021 Winnebago EKKO
"It's quite simple, if the RV meets our requirements, we will pay the owner guaranteed monthly income, no shared expenses, options for 4-6 weeks of free RV use and a generous revenue split," said Distad. "It is a win-win for everyone."
From Your Site Articles
Related Articles Around the Web