Aston Martin Vantage Legacy Collection celebrates successful modern racing history
Nov 24, 2020, 12:31 pm
Photo courtesy of Aston Martin
The new Aston Martin Vantage Legacy Collection celebrates one of the most successful periods of car racing in the company's history. Between 2009 and 2018, Aston Martin took the checkered flag in two 24 Hours of Le Mans class victories (in 2014 and 2017) and seven FIA World Endurance Championship titles, as well as numerous international sports car championship titles in British GT, GT World Challenge (Europe) and the European Le Mans Series.
The new trio of Legacy Vantages are based on the V8 Vantage road car, which was launched in 2005. They have been crafted in Aston Martin Racing's workshops and come complete with a brand new chassis, race-ready equipment, and a Sterling Green paint job with Aston Martin Yellow trim lines.
The trio includes a V8 Vantage GTE, a V12 Vantage GT3, and Vantage GT4.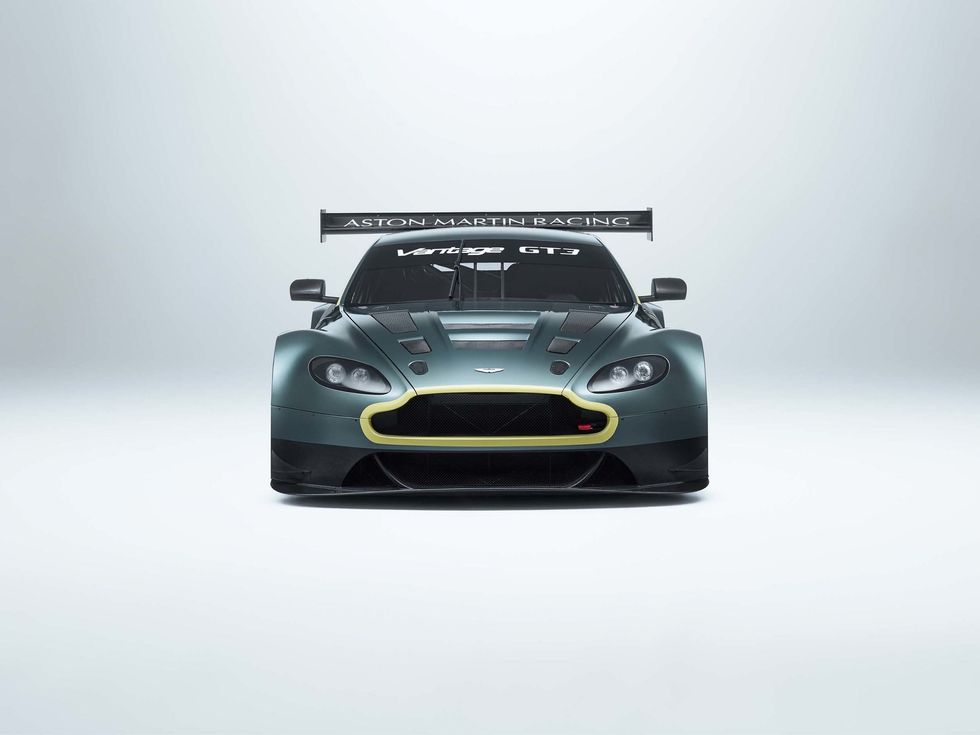 The Astin Martin V12 Vantage GT3 has a strong racing lineage.Photo courtesy of Aston Martin
"For a collector, this trio of Aston Martin Racing Vantages represents the ultimate tribute to a halcyon period for the brand in international sportscar racing," said David King, President of Aston Martin Racing. "While Aston Martin has since gone on to record world championship titles with the current generation turbo-charged V8 Vantage, the foundations laid by the huge success of the original car won it admirers the around the globe and led to it becoming a firm favorite with racing fans. The Legacy collection is a beautiful sign-off for this wonderful car."
Aston Martin brought the Vantage GT4 to the track as the first car created around the company's VH-era architecture. It debuted in 2009 as the first of 107 cars created by Aston Martin Racing. Many of these vehicles are still competing today. The car that is a part of the Vantage Legacy Collection is the 108th and final car to be made.
Aston Martin Vantage GT4 Legacy Collection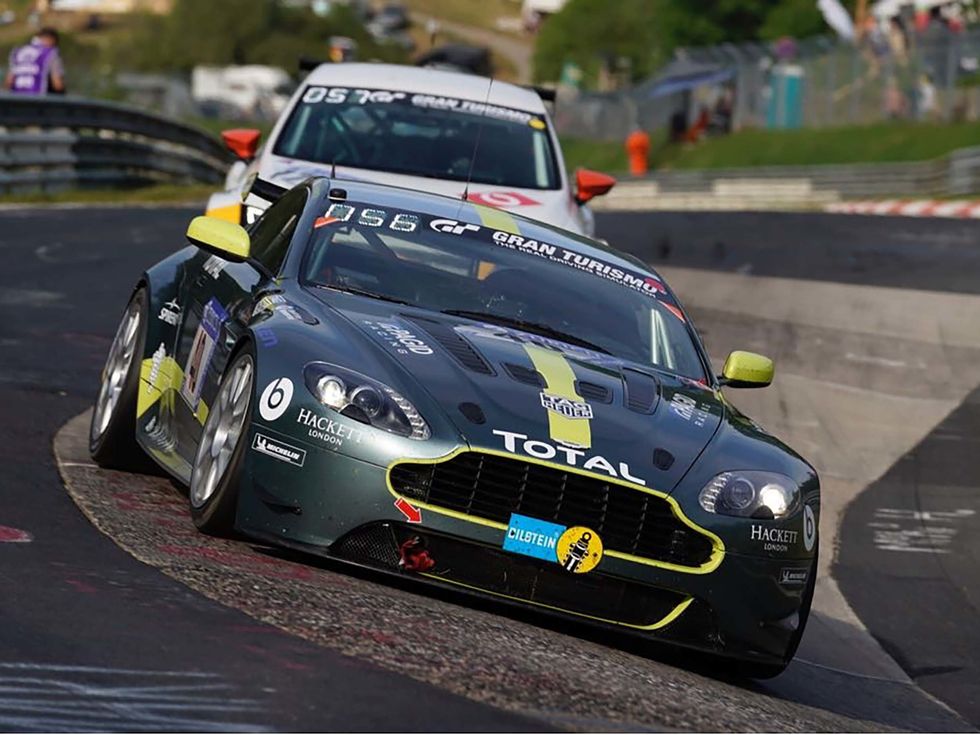 Photo courtesy of Aston Martin
The Vantage GT4 Legacy Collection model is powered by a 4.7-liter V8 engine that is paired with a six-speed Sportshift transmission. It features a FIA-approved full roll cage, polycarbonate side and rear windows, side sills with exposed carbon fiber rib, a quick-release hoot and tailgate, and a lightweight battery. Stiffened front- and rear anti-roll bars, a spherical bearing suspension, two-way adjustable Koni dampers, and a double wishbone suspension are standard equipment as well.
An adjustable carbon fiber wing, four-piston mono block calipers, a Bosch race-developed antilock braking system and traction control, carbon fiber dive plates, two-piece front brake disc, and Pagid RS 29 race pads also come on the model.
The interior of this unique model features a Recaro competition seat, Sabelt six-point safety harness, FIA-copliant Lifeline plumbed-in extinguisher system, weight-reduced fascia, and a quick-release steering wheel. A Recaro HANS compatible seat is available.
The whole rig rides on magnesium five-stud wheels.
Aston Martin V12 Vantage GT3 Legacy Collection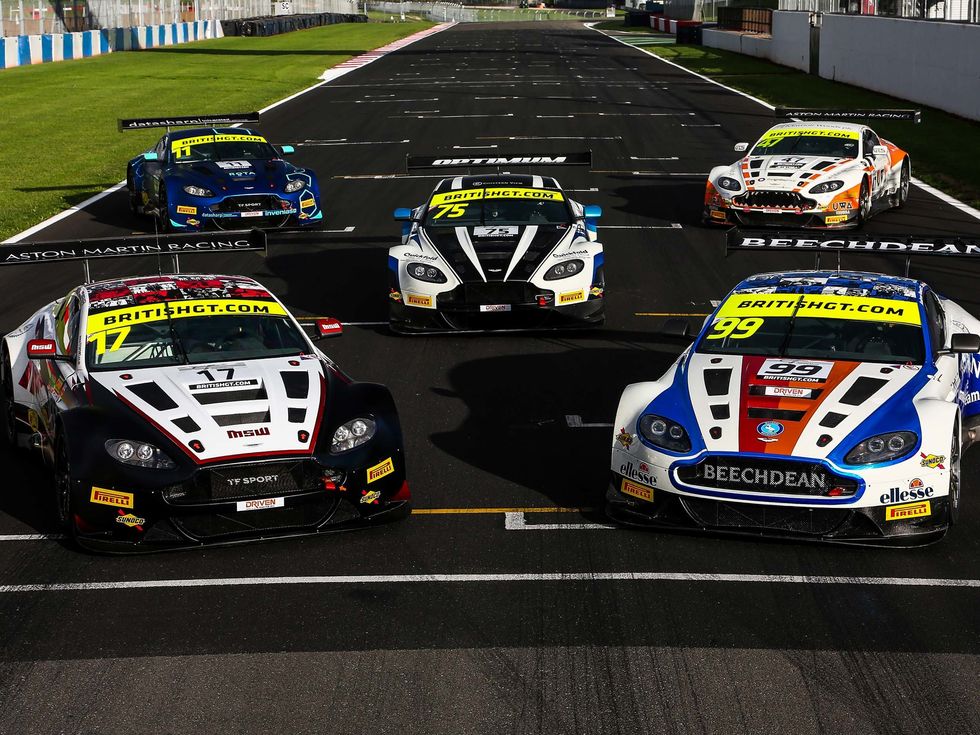 Photo courtesy of Aston Martin
Three years after the Vantage GT4 took to the track, the V12 Vantage GT3 debuted and soon became the dominant car in the British GT championship, winning outright titles in 2013, 2015, 2016 and 2018. Over seven years, 46 cars were built.
The Legacy Collection version of the car is built on an aluminum chassis and has a steel rollcage that meets FIA standards. It also comes equipped with a 6.0-liter V12 engine that is paired with an Xtrac six-speed semi-automatic paddle shift transmission. A racing clutch, limited slip differential, carbon fiber prop shaft, six-pot front calipers, ventilated front and rear brake discs, four-pot rear calipers, and a manually adjustable front and rear brake bias are standard.
It also has a 8862 safety seat, six-point safety harness, racing seat nets, carbon fiber dash, fire extinguisher 8862 safety system, driver display, and shift lights are inside the cabin while a front splitter, full width carbon fiber rear wing, removable carbon fiber body panels, and an aluminum roof are on the exterior.
A double wishbone suspension, four-way adjustable Bilstein dampers, and staggered wheels compete the model.
A high-speed pneumatic jack system is included with purchase.
Aston Martin V8 Vantage GTW Legacy Collection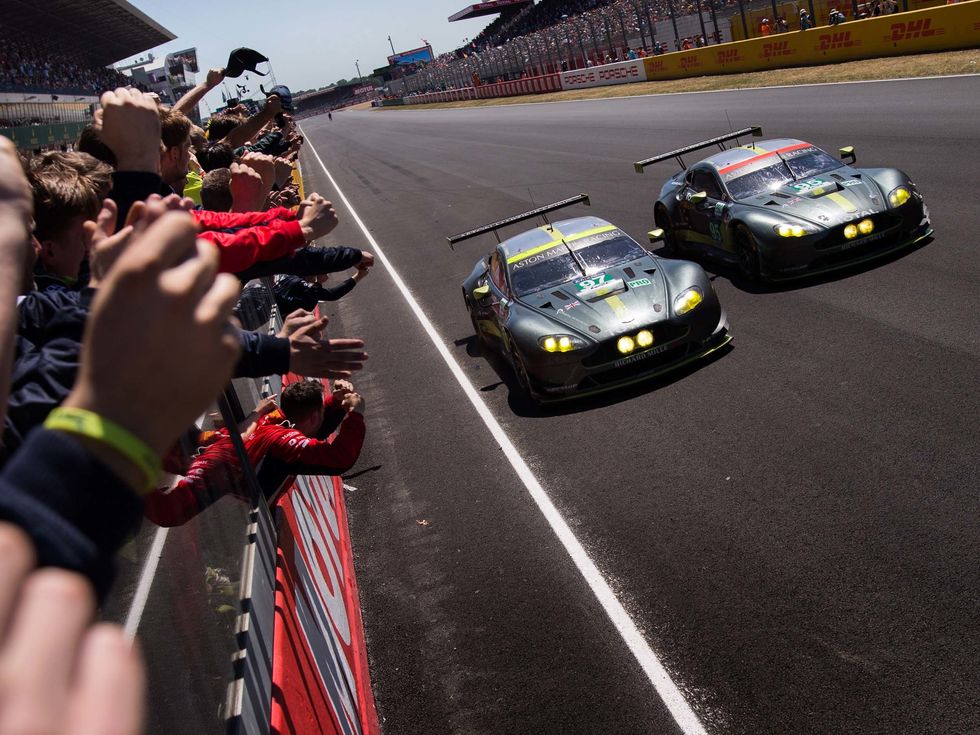 Photo courtesy of Aston Martin
Aston Martin Racing brought the V8 Vantage GTW to Sebring in 2012 for its debut. It spearheaded Aston Martin's works return to production-based racing following three years of competing in the LMP1 class. The V8 Vantage GTE took its first win at the final round of the FIA World Endurance Championship in Shanghai in October of that year. Only six of the models were originally built, with the last race of the models occurring at Le Mans in 2018. The GTE in this collection is the seventh and final car to be made, chassis number 007.
This Legacy Collection model comes complete with the aluminum chassis and steel rollcage that you'd expect. It has a lightweight V8 engine, six-speed semi-automatic paddle shift gearbox, ZF Sachs Racing clutch, limited slip combination VC and ramp/plate differential, and carbon fiber propshaft.
The car has the full aerodynamic update that brings it into alignment with 2016 LMGTE regulations, carbon fiber bodywork, an aluminum roof with driver safety access hatch, and an adjustable carbon fiber rear wing. Braking comes courtesy of six-pot Brembo calipers up front and four-pot in the back, vented discs, Pagid RS pads, a bespoke pedal box, and Goodridge hydraulic brake lines.
It rides on staggered wheels wrapped in Dunlop tires.