Study: 69 million breakdowns have $41 billion economic impact each year in the U.S.
Nov 16, 2019, 7:55 am
Has your car ever broken down? You are not alone. Agero, one of largest providers of driver assistance software and services, has announced the findings of a recent study that showed that there are 69 million breakdowns each year in the U.S. alone. That's the equivalent to one in every three drivers.
Altogether, those breakdowns have a $41 billion impact on the economy. Aergo asked a number of questions as it analyzed the gathered data including:
Besides the roadside and tow operator service costs, what is the financial impact of all the time that drivers spend dealing with their car when they were planning on being at work or picking up their children from school?
What about the time other drivers lose when they are sitting in traffic behind a stuck car?
How much does it cost to repair the car, or buy a new tire or battery once the car is off the road?
When hundreds of service providers and drivers are injured or killed on the side of the road after breakdowns, what is the cost to our society of the medical bills and the loss of life?
Here is what they learned.
The cost of breakdowns in the U.S. is more than the combined salaries of every household in Miami, Orlando, New Orleans, and St. Louis, combined, according to U.S. Census Bureau data. It averages about $315 per American household, which is the equivalent of the GDP of Bolivia, as calculated by the International Monetary Fund.
The annual cost of roadside assistance is $7 billion. Forty-one tow company workers were killed on the job in 2017 and 980 were injured according to the U.S. Bureau of Labor and Statistics.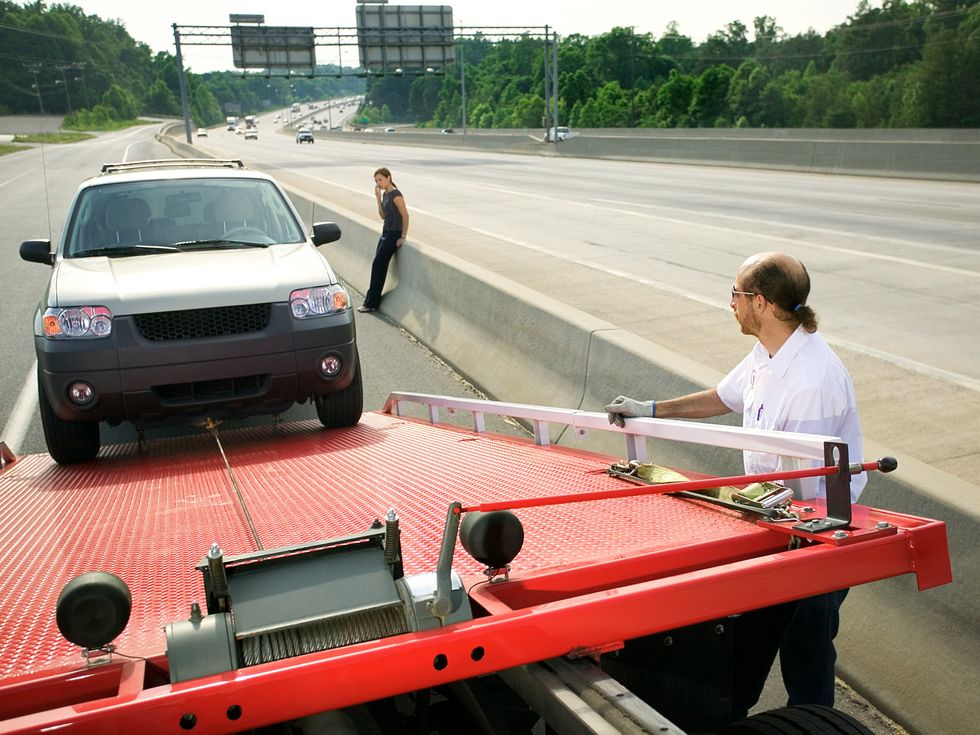 Nearly 1,000 tow truck drivers were injured on the job in 2017.Photo by Getty Images
What do breakdowns mean for U.S. businesses? There are 30 million lost workdays each year due to breakdowns alone, which results in a $9 billion impact to drivers and businesses.
Each year, 150 million people spend 120 million hours sitting in traffic jams caused by breakdowns.
The human cost of a breakdown is startling, and yet another reason for drivers to give plenty of clearance space when they approach a breakdown on the road. More than 700 drivers are killed per year while trying to resolve a breakdown according to numbers from the Governors Highway Safety Association, Center for Advancing Transportation Leadership and Safety, and National Highway Traffic Safety Administration. The economic of those injuries and fatalities is $8 billion.
Americans pay $15 million in repair costs annually from breakdowns.
From Your Site Articles
Related Articles Around the Web