2022 Kia K8 replacing the oft-forgotten-about Cadenza in company's lineup
Mar 5, 2021, 1:04 pm
PhPhoto courtesy of Kia Motorsoto courtesy of Kia Motors
Goodbye, Cadenza. Hello, K8. The Kia Cadenza is one of those cars that is easy forgotten about (if you ever knew about it in the first place) and frequently passed over in favor of the Toyota Avalon or the like. Still, most every automotive journalist who has driven it likes it.
So, Kia's taking the lessons learned from the Cadenza and some from the K5 and Stinger, and rolling them into a new large sedan, the 2022 Kia K8. This week the company unveiled the first official images of the car ahead of its debut. This is the first vehicle named the K8 in Kia history.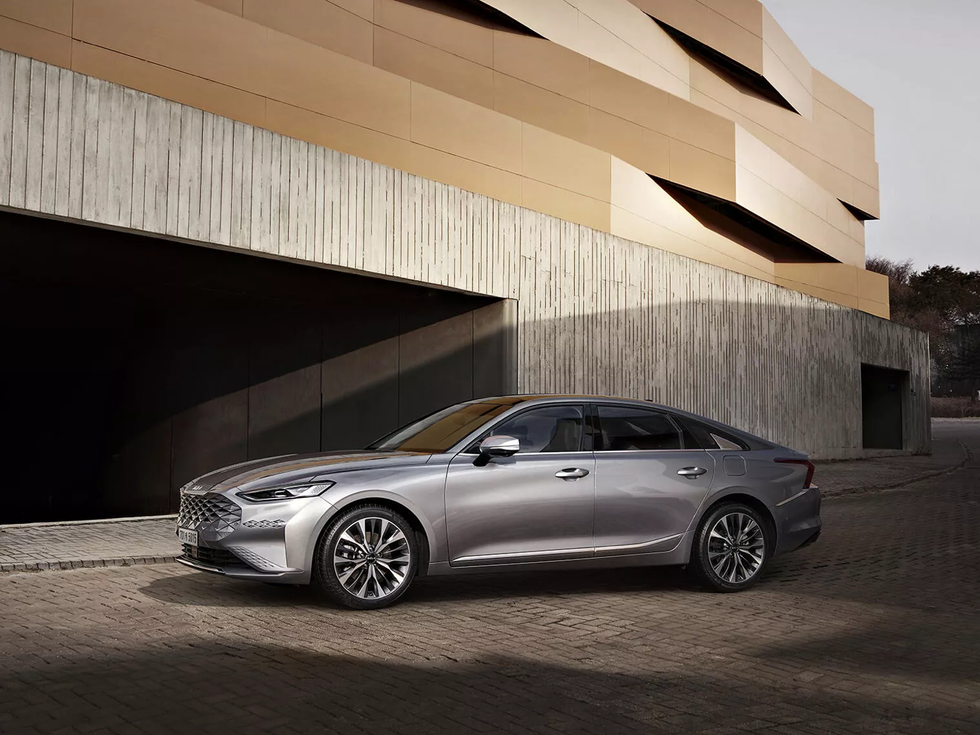 The K8's headlights have integrated turn signals.Photo courtesy of Kia Motors
"Following our recent company rebrand, we keep moving toward our new brand values with a new model – the K8. This modern sedan has been designed with innovation and elegance at its very core," said Karim Habib, Senior Vice President and Head of Kia Global Design Center. "While paying homage to the K7, the K8 looks to the future. Its progressive exterior takes on character and emotion, and combines those qualities with an expressive looking front and a dynamic swooping rear, giving the K8 a high-quality, premium presence that takes direct inspiration from some of the world's most technically advanced yachts."
As seen in the photos, the car wears Kia's new logo on its badging, and has design lines reminiscent of the vehicles it has taken lessons from. There's a frameless tire nose grille with diamond lattice, turn signals integrated into the headlights, an elongated side profile, chrome finish along the bottom of the doors, and a roofline that trails off into the trunk. It's all very much from the Kia sedan lineup.
Kia promises that the car will have a "first class" interior that establishes "new benchmarks in premium quality". The sedan will deliver a high-performance driving experience yet be comfortable to ride in, according to Kia messaging.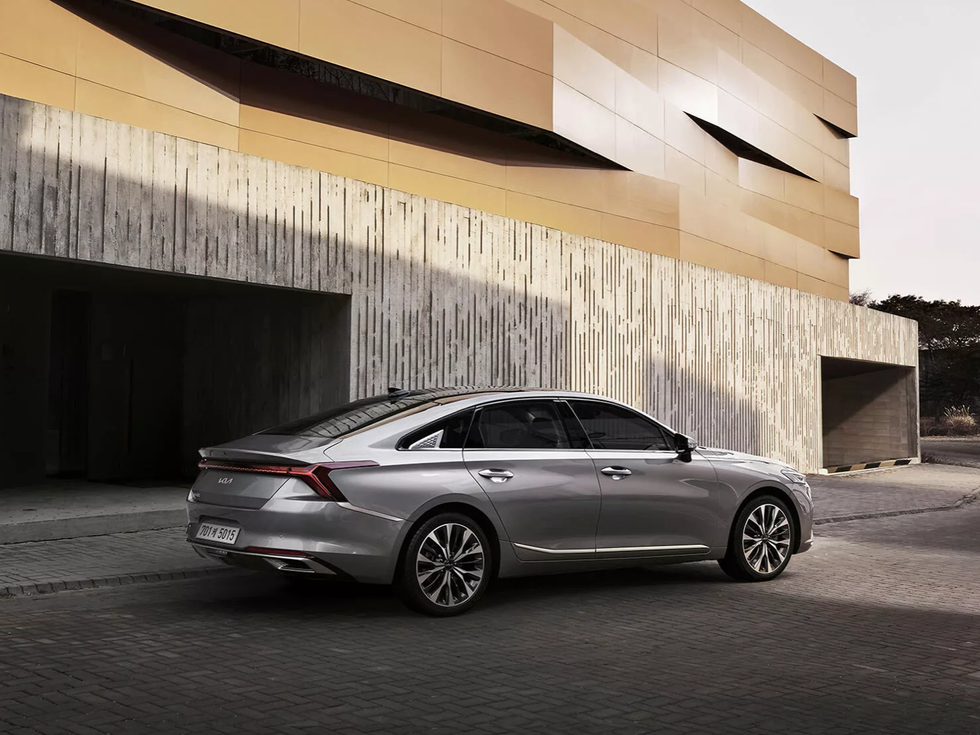 The rear of the Kia K8 features elongated taillights.Photo courtesy of Kia Motors
The Kia K8 is expected to arrive in showrooms later this year but the U.S. might not get it until after it's arrived in Korea and Europe.